Michael Richards Doesn't Watch Seinfeld Reruns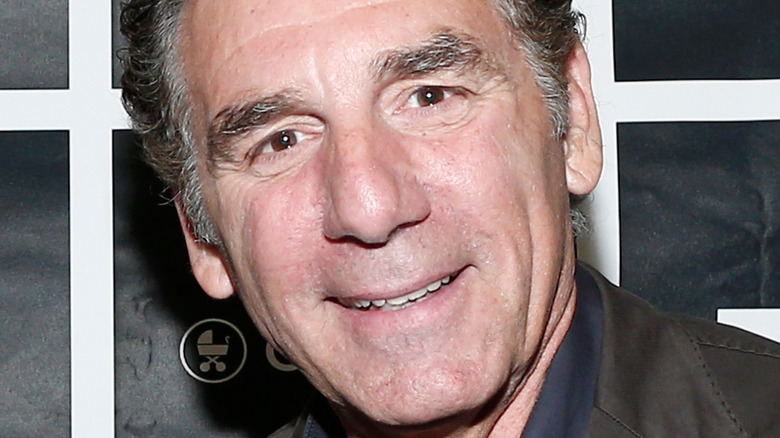 Rich Polk/Getty Images
Michael Richards may now be known worldwide as "Seinfeld's" kooky Cosmo Kramer, but back in 1980, the comedic actor was trying to find his niche during his first of three seasons on the sketch-comedy series, "Fridays." Along the thespian's road to becoming Jerry Seinfeld's wacky next-door neighbor, Richards even had to solidify Kramer's character for himself, not feeling that he'd cemented the persona until one particular episode.
However, everything worked out for Richards and he went on to star as Kramer on NBC's "Seinfeld" for nine full seasons. Kramer has so many rewatchable moments thanks to Richard's unforgettable performances. It's easy for fans to binge-watch Kramer's obsession with Kenny Rogers' chicken or try to understand his unique friendship with the Soup Nazi (Larry Thomas), but Richards himself doesn't enjoy watching "Seinfeld" reruns.
Depsite the actor winning an award for Outstanding Supporting Actor in a Comedy Series a total of three times (1993, 1994, 1997), Richards still opts to change the channel when the "show about nothing" comes on. Here's why Michael Richards doesn't like watching "Seinfeld" reruns.
Richards finds watching Seinfeld reruns 'painful'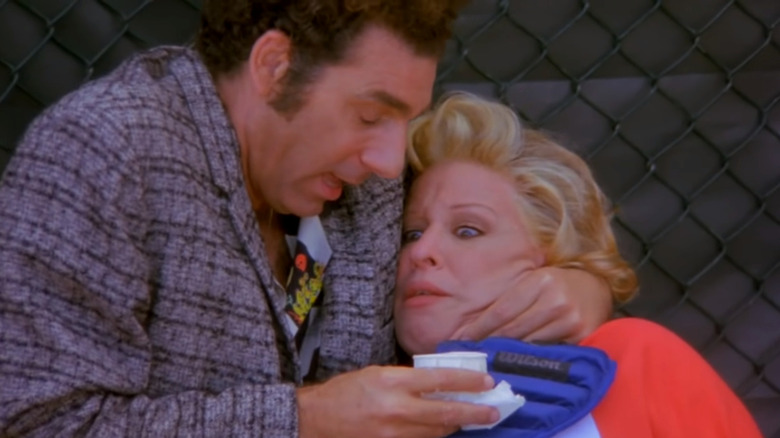 Sony Pictures Television
173 episodes of "Seinfeld" (per IMDb) were produced during the series' nine seasons, and Cosmo Kramer (Richards) was an integral part of the show's vaunted foursome of comedic actors. However, in 1997, Charlie Rose questioned Richards about the actor's reasoning behind not watching "Seinfeld" reruns, which Richards helped make so popular.
"I'm too busy probably brooding over what could have been done [in] the last show we just finished," Richards joked in an interview with Charlie Rose before providing a sincere answer. "It's painful for me to watch the show. I always see more that can be done, and then they're cut. You know, they cut them down." Richards also told Rose that the "Seinfeld" cast was notorious for running seven or eight minutes over almost every time Richards and company were busy working on set.
"I really just like to do it," Richards continued. "Move on to the next script." Richards and Rose shared a few laughs during the interview, and the actor who brought Jerry's loveable, grocery-stealing neighbor to life, reminisced about the rigors of shooting just a single episode of the sitcom. Richards explained that the cast gathered like clockwork on Mondays for table reads, and then he, Jerry, Julia Louis-Dreyfus, and Jason Alexander spent the next five days busy with rewrites and shooting the show. "I hope this isn't boring," Richards told Rose, and the journalist assured him that his viewers loved the "behind-the-scenes" magic of "Seinfeld."