NCIS: LA's Daniela Ruah Wishes Kensi Would Improve Her Relationship With Her Mom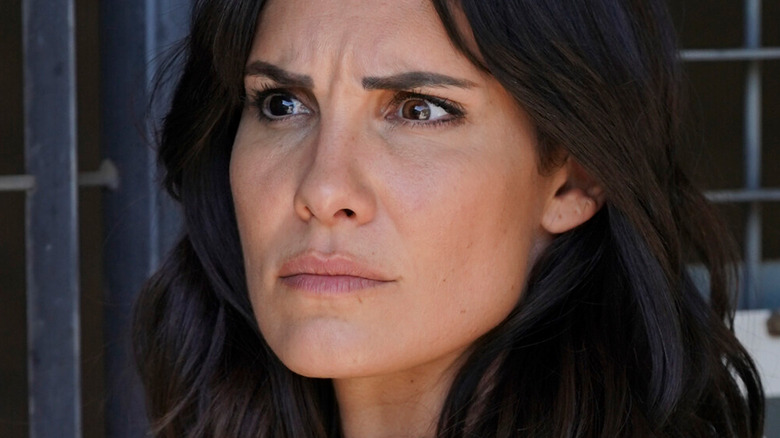 Michael Yarish/CBS
"NCIS: Los Angeles" revolves around a Los Angeles-based branch of the Naval Criminal Investigative Service called the Office of Special Projects, which is typically responsible for missions requiring undercover work. Each member of the OSP, then, is specially trained and highly capable. Of course, in spite of the high intensity of their workplace, its altogether human members are susceptible to all kinds of interpersonal drama.
Kensi Blye (Daniela Ruah) is an OSP agent and one of the principal characters on "NCIS: LA." While she's plenty skilled in her line of work, Kensi is far from flawless as a person. In what some might consider Kensi's biggest mistake on "NCIS: LA," for example, she deploys some harsh language against a woman who made the simple mistake of parking in front of Kensi's vehicle. Some viewers likewise think that Kensi goes too far in "NCIS: LA" Season 9 when she lets drama with her then-fiancé Marty Deeks (Eric Christian Olsen) hold up a mission.
Driven, perhaps, by how her flaws make her a three-dimensional human, Kensi is something of a fan favorite among a certain section of the "NCIS: LA" fanbase. Fans were even disappointed by the lack of Kensi and Deeks in an "NCIS: LA" Season 14 episode, indicating just how important her character has become to the show as of its 14th season. With that in mind, Ruah revealed in an interview that one thing she would change about Kensi's character is her relationship with her mom.
Daniela Ruah wants Kensi and her mom to reconnect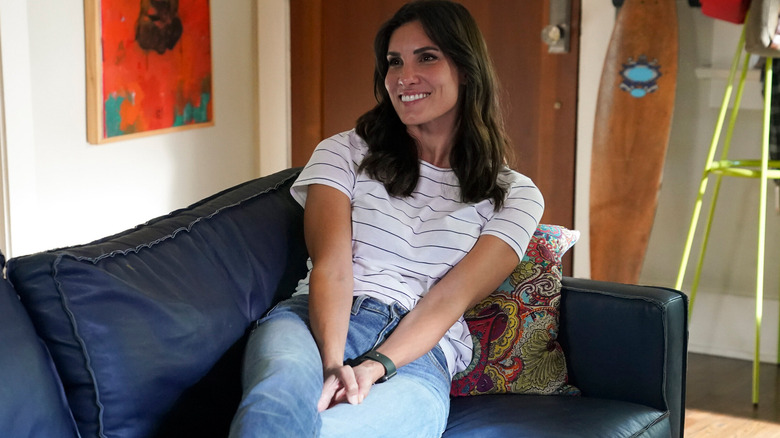 Sonja Flemming/CBS
In November of 2022, Daniela Ruah appeared on the Wayne Ayers Podcast to discuss her acting career, focusing particularly on her portrayal Kensi Blye on "NCIS: Los Angeles." About 18 minutes and 25 seconds into their interview, host Wayne Ayers asked Ruah what she might change about Kensi if given the chance.
"I think I would change the relationship with her mom," Ruah responded. She then recounted how Kensi ran away from home after the death of her father at a young age and lived independently from her mother (portrayed by Laura Harring) for a time.
"At some point she comes home and decides to try and get closer to her mom. They're okay but I think I would like the explore maybe creating a healthy relationship," she continued. Ruah also shared that she enjoys Kensi's dynamic with Marty Deeks' mom Roberta (Pamela Reed), and would appreciate something similar developing between Kensi and her birth mother.
In an interview with TV Insider, Ruah likewise mentioned Kensi's fractured relationship with her mom in the context of Kensi becoming a new parent to Rosa Reyes (Natalia Del Riego), her foster daughter. Kensi's distance from her mother, Ruah suggests, means she effectively has no example to follow while mothering a child herself. Kensi's new parental role, then, very well could be become her impetus for reconnecting with her mother should such a storyline ever come to pass.