Here Is The True Story That Inspired Luckiest Girl Alive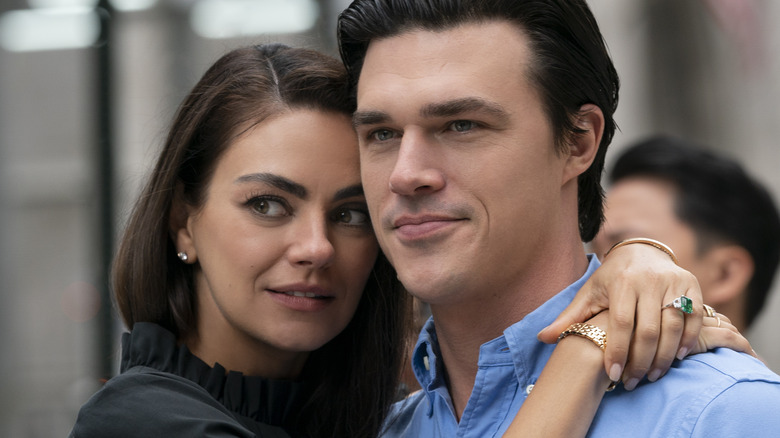 Sabrina Lantos/Netflix
Netflix has churned out yet another hit with its latest original film, "Luckiest Girl Alive." Thanks to both its controversial plot and the novel that inspired it, the Mila Kunis vehicle was the talk of Twitter when it debuted on October 7. However, many viewers began wondering if the movie was actually based on a true story. After all, the film had been adapted from a novel by Jessica Knoll, who had been vocal in the past about the inspiration behind the novel. With that said: Spoiler alert!
To recap, "Luckiest Girl Alive" follows Ani (Kunis), a successful New York-based writer who confronts her traumatic past after being asked to participate in a documentary. The film includes graphic depictions of both a gang rape and a school shooting, both of which have inspired viewers to call for a better trigger warning accompanying the film. 
But viewers might be surprised to know that some of the film's shocking content is, in fact, based on real events.
Author Jessica Knoll was assaulted in high school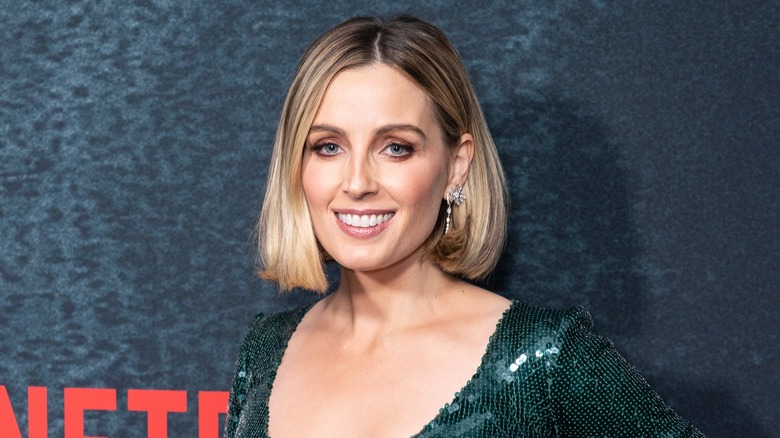 lev radin/Shutterstock
When Jessica Knoll published her novel "Luckiest Girl Alive" in 2015, she gave no indication that it was based on true events. However, she soon clarified her position in Lena Dunham's popular newsletter "Lenny Letter" and revealed that she had, like her character Ani, been gang raped in high school. Explaining her reversal to "Today," Knoll said that she had felt "undeserving" of being praised for telling her story.
"I always feel a little undeserving of being called like brave or courageous, because I had to (open up) in fiction," she said. "There were these dueling things inside of me. I desperately craved the release of getting my story out on paper, and the validation of recognizing what had happened to me as rape. I needed that. But on the other hand," she continued, "I was frightened that people would read it and come to the same conclusion that people did when I was in high school, which was that no violation had occurred and that I had somehow participated in it."
If you or anyone you know has been a victim of sexual assault, help is available. Visit the Rape, Abuse & Incest National Network website or contact RAINN's National Helpline at 1-800-656-HOPE (4673).
The shooting in Luckiest Girl Alive is fictional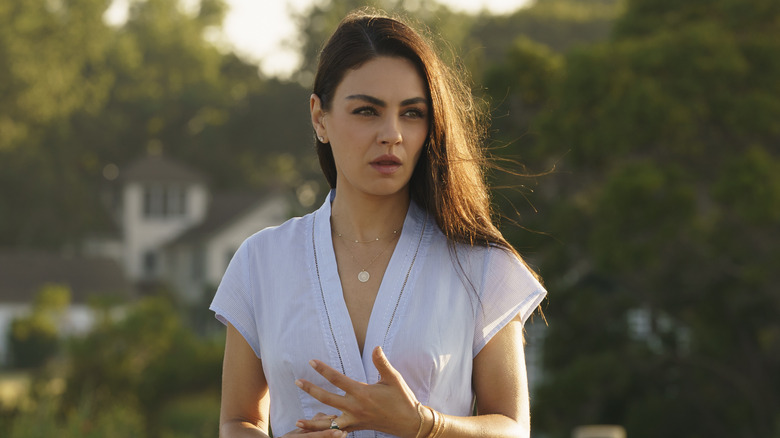 Sabrina Lantos/Netflix
However, "Luckiest Girl Alive" author Jessica Knoll – who also wrote the movie's screenplay — has clarified that the school shooting depicted in both pieces of art is fictional. And while Knoll was in high school when the mass shooting at Columbine High School took place, that wasn't actually why she included a fictional one in her book.
"I still had the idea in my head that what happened to Ani wasn't bad enough, because that's what happened to me. I thought I had to make it worse," she told "Today." "She's now carrying the fact that they are 'good victim.' They've been gunned down. The community is mourning their deaths. Then, on top of it, Dean does something good and powerful with what happened to him. It becomes even harder for her to come forward." (In the story, one of Ani's assailants, Dean (Alex Barone), is paralyzed in the school shooting and runs for Senate as a gun control activist.) 
Overall, Knoll believes that the film has helped her confront her own trauma. "I think I normalize what happened to me so that I can live with it," she said. "Then when you see it, you're like, 'Oh, there's no rationalizing here. I don't need to minimize this. This was really bad.'"
If you have been impacted by incidents of mass violence, or are experiencing emotional distress related to incidents of mass violence, you can call or text Disaster Distress Helpline at 1-800-985-5990 for support.