Luckiest Girl Alive's Author Was Surprised By All The Backlash Toward The Movie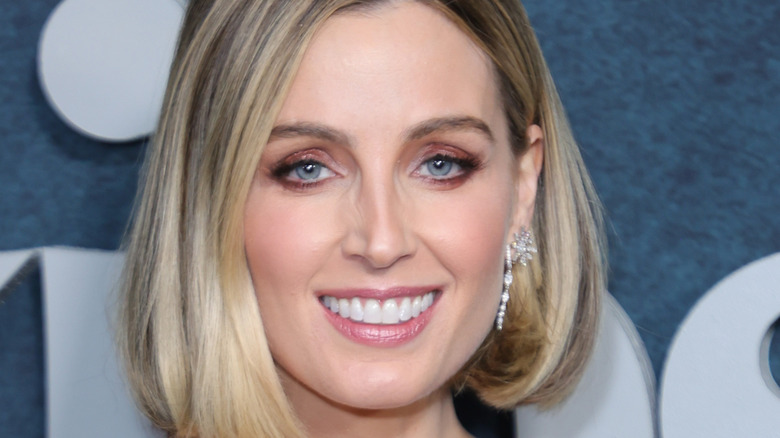 Michael Loccisano/Getty Images
"Luckiest Girl Alive," based on the 2015 novel of the same name by Jessica Knoll (who also adapted the screenplay), follows TifAni "Ani" Fanelli (Mila Kunis as an adult, Chiara Aurelia as a teen), a women's magazine editor who, with her engagement to financier Luke Harrison (Finn Wittrock), seemingly has a perfect life. However, when she is approached by a filmmaker named Aaron Wickersham (Dalmar Abuzeid) who wants her to be involved in a documentary that he's making about the school shooting that she survived as a teen, she is forced to confront her traumatic past.
As the film progresses, we find out that Ani was also gang-raped by three of her classmates, including Dean Barton (Alex Barone as an adult, Carson MacCormac as a teen), who grew up to be a gun control advocate and is participating in Aaron's documentary. Through flashbacks to Ani's teenage years, we see the rape happen. In fact, the film includes three graphic rape scenes, as well as a depiction of the school shooting.
The film is rated R for violent content, rape, sexual material, language throughout, and teen substance use, but there is no trigger warning on-screen at the beginning of the film, which some viewers have criticized Netflix for. One Twitter user, @prettyxprophet, wrote, "Please do not watch 'luckiest girl alive' on [N]etflix if you have [sexual assault] trauma. this movie needed a big big big big big huge trigger warning"; the tweet has received over 30.5K likes. Author-screenwriter Knoll, for her part, has expressed surprise over the backlash.
Knoll said that efforts were made to be sensitive about the material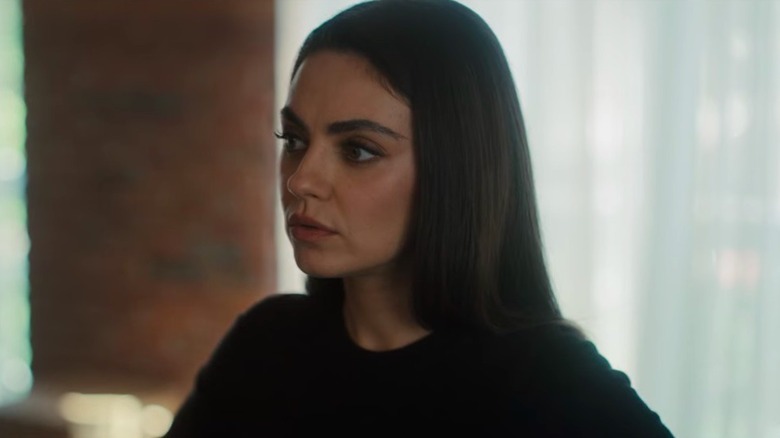 Netflix
In an October 2022 interview with Variety, Jessica Knoll expressed her surprise at the backlash toward "Luckiest Girl Alive." From her perspective, she and the filmmakers went to great lengths to prepare audiences for what was to come, including making sure the word "rape" made it into the rating description and making a change from the book to include the plot point of the school shooting early on. There's also a resource card at the end of the film.
Overall, Knoll feels that they did more than most films with similar content, arguing, "There's so much violence against women in a lot of things out there right now. I just don't see people in an uproar about that. We've gone to all these lengths in all these other ways, and I'm happy to do it. I want there to be resources for people. I want people to be prepared going in." Meanwhile, Knoll has also gotten plenty of positive messages in which viewers have thanked her for presenting such tough issues on-screen.
Kunis and Aurelia have also spoken about handling the film's sensitive material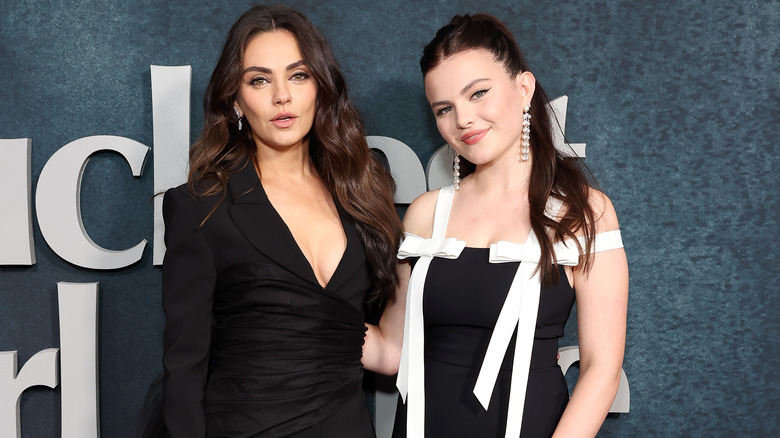 Monica Schipper/Getty Images
In an interview with TheWrap, Mila Kunis and Chiara Aurelia discussed what it was like for them to play the same character at different points in her life, including handling all the trauma that Ani has dealt with. Aurelia worked with a specific intention to get the difficult aspects right, explaining, "My intention as an actress was more just to be able to come in and be as authentic and honest as I could be ... being a young woman and trying to speak up for other young women."
Kunis added that they consulted with advocacy groups RAINN (the Rape, Abuse & Incest National Network) and Sandy Hook Promise, as well as several other foundations, on how to handle the scenes depicting the rape and school shooting. "[They] helped assist us in both of those traumatic scenes to make sure that they came across [as] honest and true. And not feeling like it was glorifying something that it shouldn't be," she revealed.
If you or anyone you know has been a victim of sexual assault, help is available. Visit the Rape, Abuse & Incest National Network website or contact RAINN's National Helpline at 1-800-656-HOPE (4673).