Where You've Seen The Cast Of Luckiest Girl Alive Before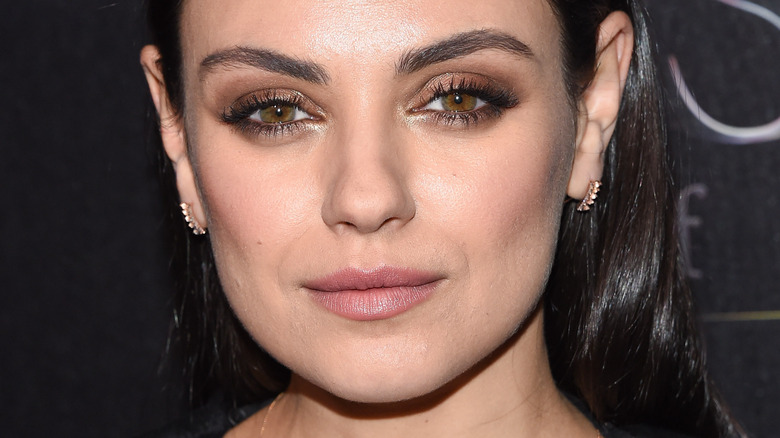 DFree/Shutterstock
The following article includes discussions of sexual assault and school shootings.
"Luckiest Girl Alive" is an unsettling and harrowing story about a woman named Ani building what should be the perfect life for herself as a means of distraction from the fact that she never properly dealt with the trauma of being sexually assaulted multiple times and surviving a school shooting. She thinks that by presenting herself as incredibly successful and powerful, she will be able to keep the memories at bay and prevent anything like those horrific events from happening to her again. It is a grueling film about how victim-blaming can infect someone's life like poison.
To tell the story, which is directed by Mike Barker, scripted by Jessica Knoll, and based on Knoll's novel, the filmmakers enlisted a massive cast of recognizable faces, all of whom bring their A-game to the film. While watching the film (or just watching the trailer), chances are pretty good that you saw multiple actors whom you recognized but couldn't quite place. From actors who have been blazing a trail for decades like Mila Kunis and Connie Britton to relative newcomers with promising careers ahead of them, we will help you figure out just where you've seen these actors before by giving you the highlights of their careers and making sure to emphasize the roles they are probably best known for.
If you or anyone you know has been a victim of sexual assault, help is available. Visit the Rape, Abuse & Incest National Network website or contact RAINN's National Helpline at 1-800-656-HOPE (4673).
Mila Kunis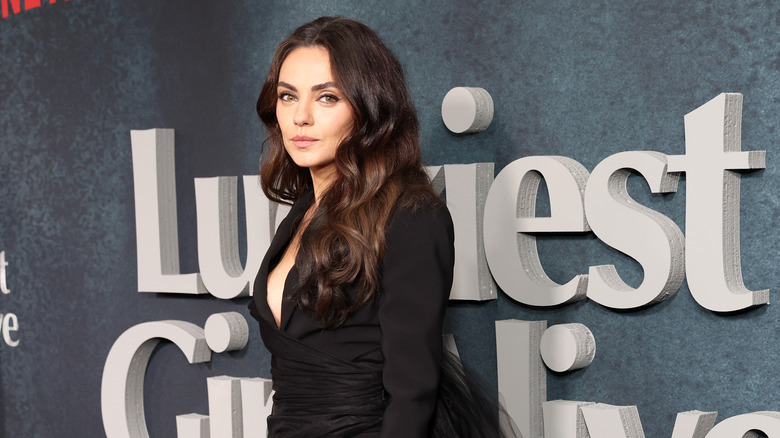 Monica Schipper/Getty Images
Without a doubt, the star of the film is Mila Kunis. She plays Ani, a writer for the magazine Women's Bible, where she specializes in articles about the various ways a man can be sexually satisfied when what she wants to write is important journalism that informs and helps people. She has spent most of her adult life carefully crafting the illusion of success and wanting to believe in it herself, but she is still haunted by memories of her horrific past.
You need a talented actor to pull that off, which is probably why the filmmakers cast Kunis in the part. She has been on our television screens both in live-action and animation for almost 30 years, so we buy her as a successful person, but she also has the acting chops to let us see the turmoil she's going through. Kunis got her start in 1994 on the soap "Days of Our Lives." Her first regular television gig came in 1998 when she was cast as Jackie in the retro comedy series "That '70s Show."
She has since gone on to star as the romantic lead in "Forgetting Sarah Marshall," Natalie Portman's rival in "Black Swan," a science-fantasy heroine in "Jupiter Ascending," Amy in the "Bad Moms" films, and an unwitting secret agent opposite Kate McKinnon in the espionage comedy "The Spy Who Dumped Me." If none of those ring a bell, maybe you recognize her voice since Kunis has voiced the character of Meg Griffin on "Family Guy" since 1999.
Chiara Aurelia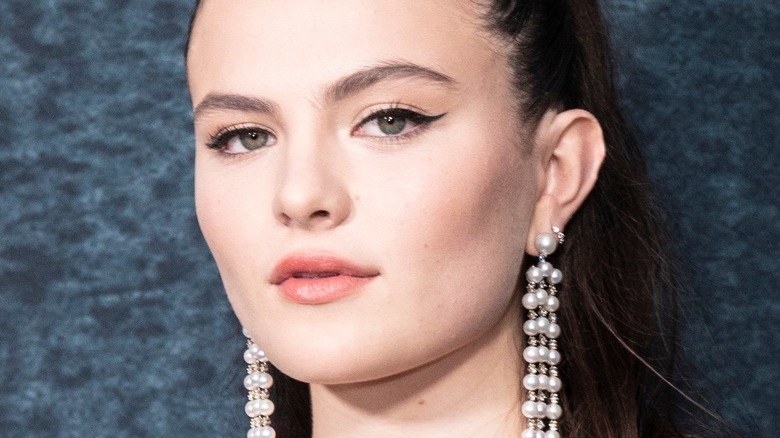 lev radin/Shutterstock
When Ani was in high school, she went by Tiffani, and Mila Kunis' character's younger self is played by Chiara Aurelia. High school Ani differs from adult Ani in a few ways: She is far more self-conscious about her appearance, being that she (as her mother put it) developed early and started getting attention from boys sooner than she may have liked. She is quiet and shy, and that makes her the perfect target for a group of guys who have never had to deal with consequences their entire lives. Her younger self is essentially the person Ani has been running from all her adult life.
Aurelia was able to remind us that she is playing a younger version of Kunis while also standing on her own as an almost separate character. That ability likely comes from the impressive amount of experience she's amassed since her first credited role in a 2014 short film called "Dead Celebrity." Like a lot of young actors, the early part of her career began with an appearance on police procedural "CSI: Crime Scene Investigation" (which she guested on in 2014), followed by one-off roles on "Pretty Little Liars," "Agent Carter," and Nickelodeon's "Nicky, Ricky, Dicky & Dawn." She worked a lot in television, both in TV movies and series, before getting the role of Young Jessie in Netflix's adaptation of the Stephen King novel "Gerald's Game."
Shortly after that, she landed roles in the Amazon Prime series "Tell Me Your Secrets," in which she played the character Rose Lord, and in "Cruel Summer" as Jeannette Turner. She also had a minor role as Sheila in Netflix's "Fear Street: Part Two — 1978."
Finn Wittrock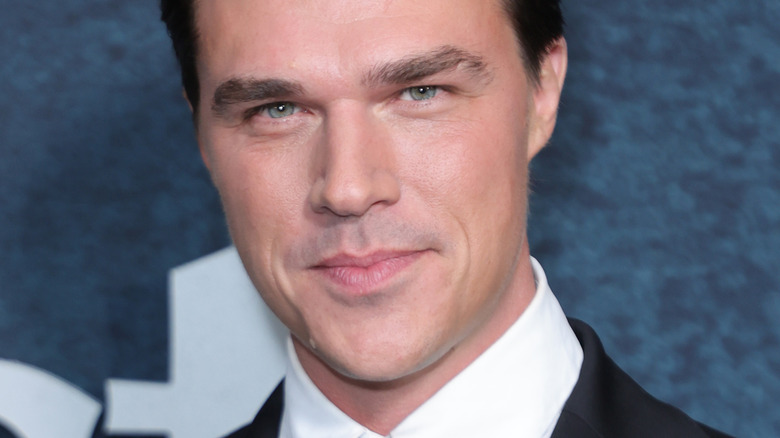 Michael Loccisano/Getty Images
Part of Ani's plan for appearing to have it all is to marry the perfect husband: a detached workaholic who cares more about appearances than he does the nitty-gritty details of his partner's life. She finds that in the form of Luke Harrison, a rich guy who is completely oblivious to his fiancee's scheme but who genuinely seems to love and care for her. Finn Wittrock was cast in the part and he completely owns it by almost convincing us he isn't your standard, vapid rich guy, but who turns out to be exactly that.
Again, like most actors, the early part of his resume consists of a lot of appearances on incredibly successful shows like "Cold Case," "CSI: Miami," "ER," and the soap opera "All My Children," where he played the part of Damon Miller across three years. One interesting and fun early credit is of Cody, Marnie Piper's (Kimberly J. Brown) love interest in the Disney Channel Original Movie "Halloweentown High." After an appearance in "Masters of Sex," the actor was picked up by the Ryan Murphy production machine with an appearance in HBO's "The Normal Heart," followed by roles in multiple seasons of "American Horror Story," and the "Assassination of Gianni Versace" season of "American Crime Story," the latter two of which netted him Emmy nominations.
On the film side, he's been in 2014's "Noah" and "Unbroken," acted in prestigious dramas like "If Beale Street Could Talk" and "The Last Black Man in San Francisco," and was a major member of the ensemble of 2015's Best Picture contender "The Big Short." He's also flexed his comic chops in "The Big Sick" in 2015 and starred alongside Amanda Seyfried in "A Mouthful of Air."
Connie Britton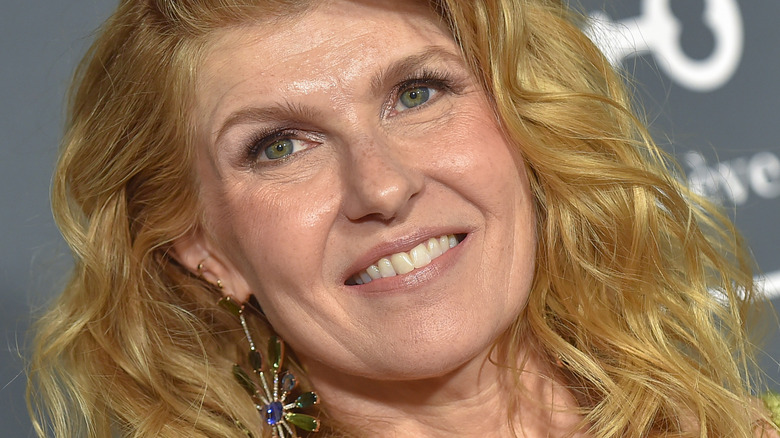 DFree/Shutterstock
One of the reasons Ani didn't pursue legal charges against the three boys who raped her is that she didn't want her mother to find out. It turns out she has good reason to fear this because when her mother does eventually find out, she treats her daughter the same way many of her peers and the rest of the public do: She shames her and blames her for not following her rules.
To play a complicated character such as this — someone who made a lot of mistakes out of fear but who actually knows her daughter better than she'd like to admit — you need someone who has been around long enough to lean into the more unsavory aspects of the part without giving into camp. Thus, Connie Britton was cast. She is one of the few actors who didn't get her start with bit parts on cop shows or soap operas: Britton's first credited role was in the Edward Burns film "The Brothers McMullen" in 1995.
However, she has done a ton of television. Like her "Luckiest Girl Alive" co-star, she's been in "American Horror Story," playing the lead in the "Murder House" season, but she also starred in legendary shows like the comedy "Spin City" and the drama "Friday Night Lights," while making appearances in "The West Wing" as the character Connie Tate, "Nashville" as Rayna Jaymes, and HBO's "The White Lotus" Season 1 as Nicole Mossbacher. In movies, you've likely seen her in "Me and Earl and the Dying Girl," "American Ultra," and "Promising Young Woman."
If you or anyone you know has been a victim of sexual assault, help is available. Visit the Rape, Abuse & Incest National Network website or contact RAINN's National Helpline at 1-800-656-HOPE (4673).
Scoot McNairy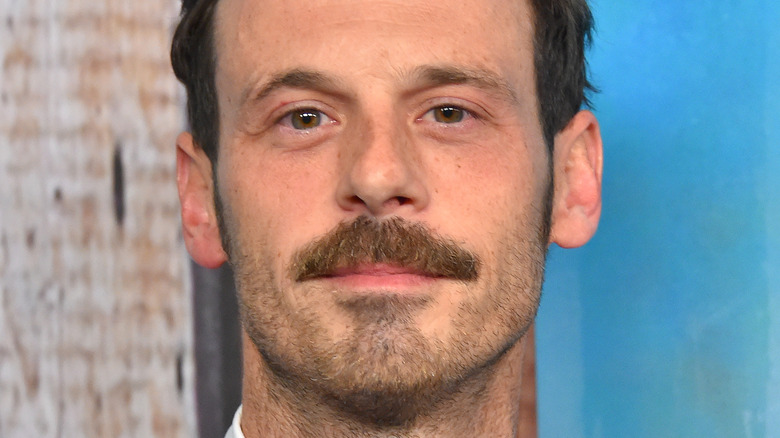 DFree/Shutterstock
The structure of the film makes us suspicious of Scoot McNairy's Andrew Larson character because a few of the flashbacks make him appear untrustworthy, but he's actually one of the only people who stepped up to help Ani after her night of absolute hell. He was there for her when she needed it, and she hasn't forgotten that. As previously mentioned, he's played by McNairy, who gives a pitch-perfect performance that keeps us on our toes until we finally learn the truth and can breathe a small sigh of relief.
A dedicated character actor, McNairy has appeared in so many titles that it might be easier to point out the movies and shows you haven't seen him in. He got his start in the 2001 film "Wrong Numbers" and over the next decade, he popped up in episodes of shows like "Six Feet Under," "How I Met Your Mother," "The Shield," "My Name is Earl," and "Bones" before getting meatier roles on "Halt and Catch Fire" as Gordon Clark and "Godless" as Bill McNue. He also appeared in "Fargo" Season 3 as Maurice LeFay, "True Detective" Season 3 as Tom Purcell, and "Narcos: Mexico" as Walt Breslin.
McNairy is no stranger to film either. In 2010, he co-starred in the low-budget but surprisingly effective sci-fi disaster movie "Monsters." Then, two years later, he was in the Ben Affleck-directed "Argo," which won Best Picture at the Oscars, and Andrew Dominik's "Killing Them Softly." In 2013, he was cast in another Best Picture winner, "12 Years A Slave," and the following year he was in the offbeat comedy "Frank." He also had small but memorable appearances in blockbusters "Batman v Superman: Dawn of Justice" and "A Quiet Place Part II," indie drama "C'mon C'mon," and Netflix's "Blonde."
Justine Lupe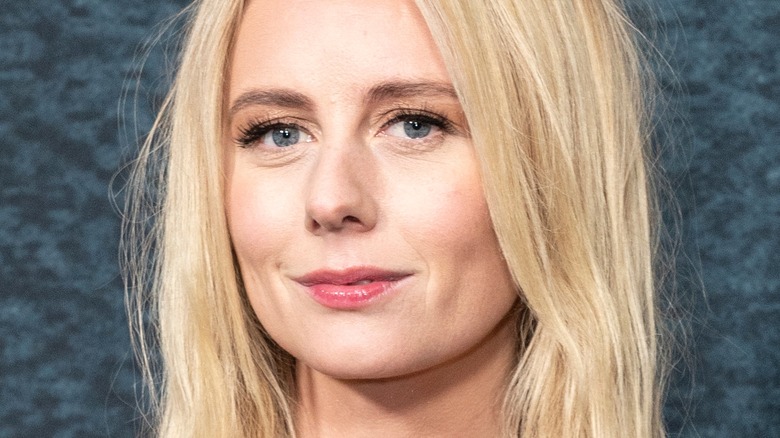 lev radin/Shutterstock
Ani doesn't have a lot of friends in her perfect life. There's her boss, Lolo, who appreciates and supports her, and there's Nell Rutherford (Justine Lupe) — that's all. Everyone else in her life only exists to unknowingly take part in the smoke and mirrors trick that is her life, but Nell is actually there for her, offering a caring ear and a supportive word whenever she needs it, which is often.
Lupe started acting professionally (on TV, at least) in 2011 when she appeared on an episode of the crime drama "Unforgettable." Just one year later, she made an appearance on the series "Southland" before getting cast as Phoebe Blake for an eight-episode run on "Harry's Law." She continued making TV appearances in shows like "Royal Pains," "Shameless," and "Deadbeat" in the leadup to a steady role on the 2014 series "Cristela."
In 2017, she was cast as the very meticulous and unfiltered (thanks to her obsessive-compulsive disorder and autism) Holly Gibney in Stephen King's mystery series "Mr. Mercedes." She also appeared in supporting roles in "Madam Secretary," "The Non-Essentials," and Amazon's "The Marvelous Mrs. Maisel" as Astrid. Perhaps her most recognizable role, however, is that of Willa Ferreyra, the woman who only spent time with Connor Roy because he paid her to before becoming a more constant part of his life in HBO's "Succession."
Dalmar Abuzeid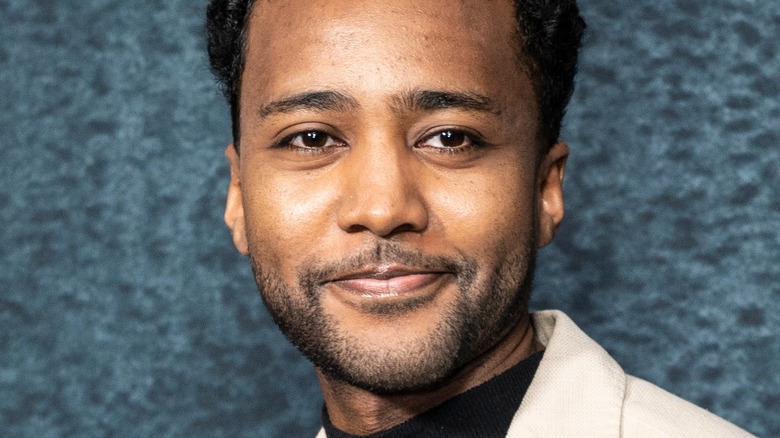 lev radin/Shutterstock
Part of the reason so many bad memories have begun swirling around Ani's head is the fact that documentary filmmaker Aaron Wickersham is making a film about the school shooting she lived through in her youth, and since one of the survivors (who also happened to be one of her assaulters) implicated Ani in the massacre, Aaron wants to give her a chance to tell her side of the story. Although he is doing his very best to make her feel safe with the prospect of sitting down and reliving those events, her understandable hesitation has prevented her from agreeing to it. Once she does, then she starts to heal because it gives her the opportunity to confront her attacker.
Aaron is played warmly and naturally by Dalmar Abuzeid. This former child star got his start in TV and film in 2003, in an episode of Lifetime's blackjack drama "Wild Card." One year later, he got the role that he is probably best known for, that of Liberty Van Zandt's annoying little brother Danny in the massively successful Canadian teen drama "Degrassi: The Next Generation." While he started out as something of a troublemaker, Danny grew into an intelligent and responsible young man, not unlike his character in "Luckiest Girl Alive."
More recently, he played Sebastian Lacroix in the Netflix series "Anne with an E" and Navarro on the CW show "In the Dark."
Alex Barone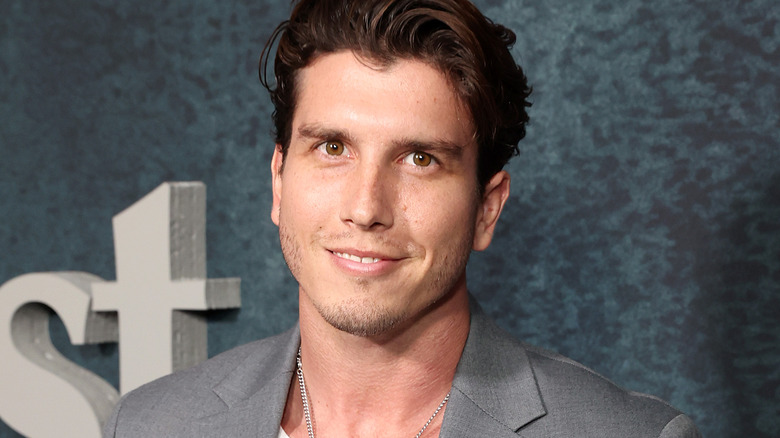 Monica Schipper/Getty Images
When we meet Dean Barton, he is in a wheelchair thanks to an injury he suffered during a school shooting. He has taken his tragedy and shaped it into fame by becoming a gun control advocate who travels the country being interviewed and soaking up the adoration of millions who have no idea that he is also a rapist. He is the only one of Ani's three attackers who is still alive, and she has been happy to hate him over the years, but the prospect of meeting him again for the documentary worries her because she doesn't want to feel bad for him. Turns out, she had nothing to worry about because he is still an atrocious, manipulative monster.
Playing such a vile and complex character has got to be a massive challenge for any actor, and Alex Barone brought everything he could to the role, making it obvious why people want to believe Dean, while subtly hiding the character's ruthless behavior behind glazed expressions. Barone got his start in short films and independent features in the early 2010s, and by 2019 he headlined the comedy series "Tommy n Bobby." Following that series, he was cast in one-off appearances in the miniseries "Dopesick," Hulu's "How I Met Your Father," and an episode of "The Rookie."
If you or anyone you know has been a victim of sexual assault, help is available. Visit the Rape, Abuse & Incest National Network website or contact RAINN's National Helpline at 1-800-656-HOPE (4673).
If you have been impacted by incidents of mass violence, or are experiencing emotional distress related to incidents of mass violence, you can call or text Disaster Distress Helpline at 1-800-985-5990 for support.

Carson MacCormac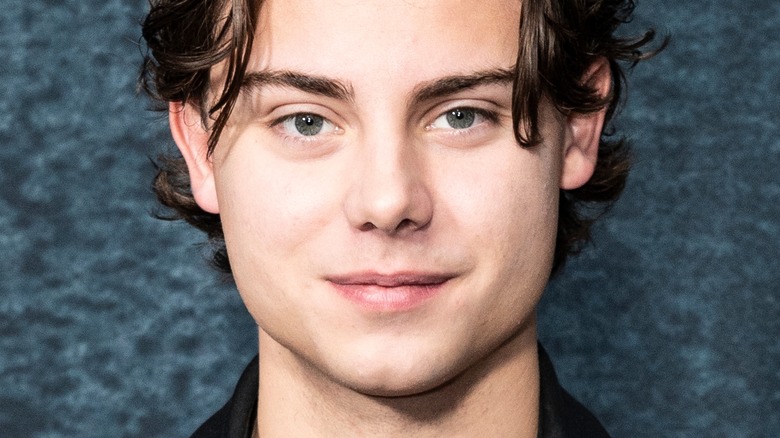 lev radin/Shutterstock
Young actor Carson MacCormac plays Dean during his high school years. In high school, Dean was just a charming rich kid who thought nothing could touch him. This is due partly to the fact that no one ever really stood up to him. Thus, he assumed he could assist in the torture of a fellow student and sexually assault Ani without fear of legal action or of his life getting destroyed. When he was shot and paralyzed in the school shooting, he was able to garner sympathy from people who didn't know what a monster he truly was.
MacCormac's first role came in the mystery series "Bellvue," starring Anna Paquin, but based on the strength of his performance in "Luckiest Girl Alive," that will surely change. If you're a horror fan, you might have seen him in Netflix's series based on the Joe Hill-scripted comic book series "Locke & Key" as Benjamin Locke. Or perhaps you've seen him in the children's series about a circus school called "Big Top Academy." Chances are, though, you remember him as Brett Breyer, who bullied Freddy Freeman in "Shazam."
If you or anyone you know has been a victim of sexual assault, help is available. Visit the Rape, Abuse & Incest National Network website or contact RAINN's National Helpline at 1-800-656-HOPE (4673).
Jennifer Beals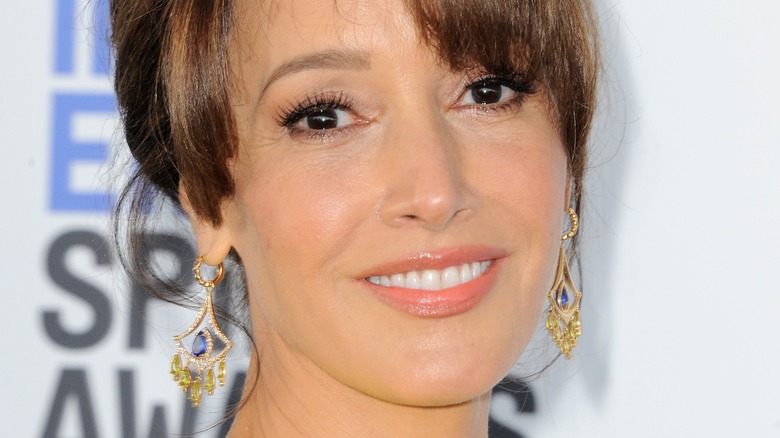 Tinseltown/Shutterstock
Despite the fact that Ani is embarrassed writing the things she does for Women's Bible, her boss, Lolo Vincent, believes in her. It's mentioned that real journalism doesn't sell the magazine but sex tips do, so Lolo loves to remind Ani that she's the one keeping the magazine afloat with all her lurid articles about male pleasure. However, Lolo is up for a job at New York Times Magazine and intends to bring Ani with her because she believes in her writing ability that much. She even gives her a heaping dose of tough love when advising her how to truly tell her life story.
There's no way you haven't bumped up against a title featuring the actress Jennifer Beals before. Over four decades, she has appeared in all kinds of TV and film roles from children's entertainment to Hollywood blockbusters and a galaxy far, far away. To get the obvious out of the way first, she is the star of the 1983 megahit film "Flashdance" — that was only her second role. She kept working steadily after that, playing Cinderella alongside Matthew Broderick in Shelley Duvall's "Faerie Tale Theatre," Eva in the 1985 retelling of "Frankenstein" called "The Bride," and Rachel in the Nicholas Cage classic "Vampire's Kiss."
She's since appeared in "The L Word" and "The L Word: Generation Q" as Bette Porter, Lucilia Cable in the underrated "Swamp Thing" series, and the Twi'lek cantina owner Garsa Fwip in the "Star Wars" show "The Book of Boba Fett."
Thomas Barbusca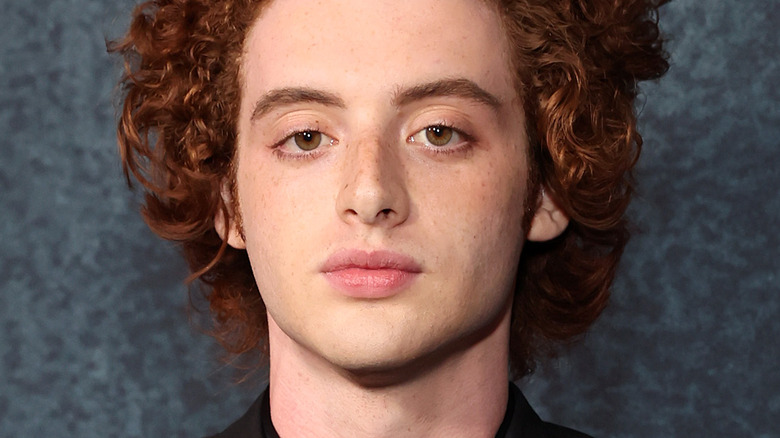 Monica Schipper/Getty Images
Although his tact leaves something to be desired, Arthur Finneman is one of the only genuine friends Ani has in school. All the cool kids like to bully him, and he appears to delight in taunting them back, but there is real darkness simmering below his fun-loving exterior. When Ani tells him what happened to her that night at the party, he demands she does something about it and even confronts Dean in the halls at school. Fed up with the way he's been treated and all the injustice going on, particularly toward Ani, he and his friend Ben (David Webster) commit a petrifying school shooting, and he is murdered by Ani in self-defense.
The actor Thomas Barbusca has been all over the place since he got his start playing Linus in a "Peanuts" skit on the late-night comedy show "Conan" in 2012. Shortly after, he started getting roles on shows like "Body of Proof," "The New Normal," "New Girl," "Grey's Anatomy," and "American Horror Story: Hotel." In 2015, he played the superbly obnoxious camper Drew in the series "Wet Hot American Summer: First Day of Camp," and in 2017 he co-starred in the comedy series "The Mick" starring Kaitlin Olson from "It's Always Sunny in Philadelphia." After that, he went on to appear in "Schooled," "Black Monday," and even did a voice in the animated series "Solar Opposites." In films, he had a role in the John Cho thriller "Searching," appeared in the Pete Davidson film "Big Time Adolescence," and did some voice work for "Ron's Gone Wrong."
If you have been impacted by incidents of mass violence, or are experiencing emotional distress related to incidents of mass violence, you can call or text Disaster Distress Helpline at 1-800-985-5990 for support.