Ernie Hudson Can't Bring Himself To Revisit The Crow After Brandon Lee's Tragic Death – Exclusive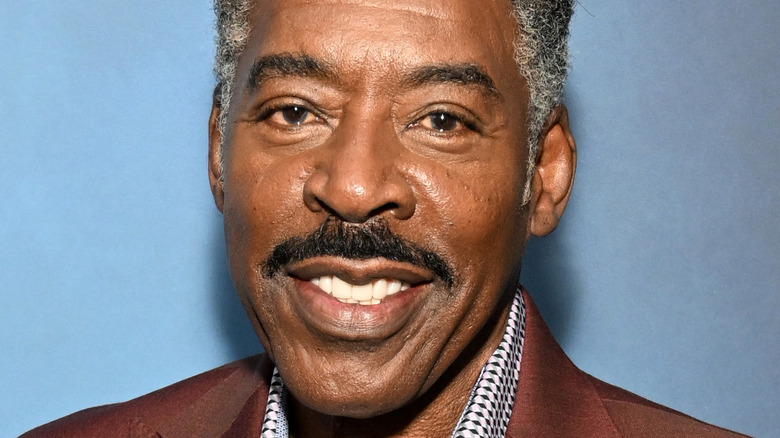 Slaven Vlasic/Getty Images
When "The Crow" came out in 1994, 28-year-old star Brandon Lee had already been killed after being accidentally shot on set while filming the movie. It was a tragic event that put a somber twist on a tale about a murdered musician, Eric Draven, who comes back from the dead in order to avenge his death and the death of his fiancée with the help of a mortal police sergeant, Daryl Albrecht (played by Ernie Hudson, who currently stars on the "Quantum Leap" reboot).
Based on the supernatural superhero comic book of the same name by James O'Barr, "The Crow" was a star-making performance for Lee, who was the son of martial arts icon Bruce Lee. The film grossed $94 million worldwide and spawned three sequels and a TV series.
The franchise has laid dormant since 2005's straight-to-video release "The Crow: Wicked Prayer," starring Edward Furlong, David Boreanaz, and Tara Reid. But rumors have forever been swirling that there would be a complete remake of "The Crow," with the first incarnation announced way back in 2008 and seemingly a new high-profile Hollywood actor signed on each year, from Mark Wahlberg to Jason Momoa. As of 2022, it looks like the remake is finally coming to fruition, with Bill Skarsgard ("It") set to play Eric Draven/The Crow.
It's a revelation that doesn't sit too well with original star Hudson, who recently sat down with Looper for an exclusive interview that included a discussion of the upcoming "Crow" remake.
'For me, The Crow ended with Brandon Lee'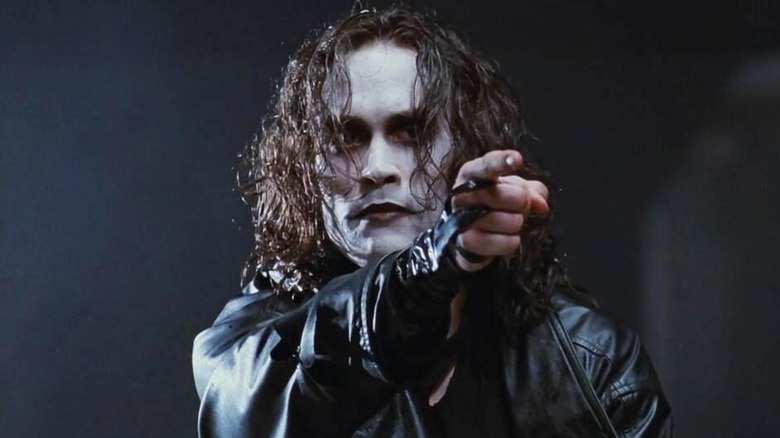 Miramax
As Sergeant Albrecht, Hudson played the connective tissue between Eric Draven and the mortal world in the original "Crow." His attachment begins at the scene of the crime the night before Halloween, and soon after he befriends a young girl named Sarah, whom Eric and his fiancée Shelly had taken care of. The two form a bond, and when Eric rises from the dead, he contacts Albrecht to learn exactly what happened the night he died.
The release of "The Crow" came a decade after Hudson got his big break in "Ghostbusters," but unlike that franchise, the veteran actor has no interest in revisiting "The Crow."
"When the accident happened — I guess I can call it an accident — it was unworldly," says Hudson of Lee being shot on set. "It was very hard to process. I still have a hard time processing it ... When they decide to make another 'Crow' ... For me, 'The Crow' ended with Brandon Lee. He was The Crow. I'm done."
Hudson says he was contacted about the 1998 TV series "The Crow: Stairway to Heaven," which aired for one season, but refused to revisit the role. "It was hard enough to go back and finish [the movie after Lee died]," he says. "This is a business that's about money so, yeah, I'm not surprised. But when Brandon died, that was it."
As for the upcoming "Crow" remake starring Skarsgard, Hudson still isn't hopping aboard. "They did a couple of other sequels that I didn't see," he says. "Like I said, it's a business, I understand that, but Brandon was The Crow, and that's it for me. I like Skarsgard. I like his stuff; he's a good actor. I'm sure if he can make it his own and not try to redo it, do something original with it, I'm sure it'll probably work."
You can currently see Hudson on "Quantum Leap," which returns to NBC on January 2, 2023. The first half of Season 1, including the fall finale, can be streamed on Peacock.