James Marsden Discusses The Fortunate Timing Of Filming Both Dead To Me Season 3 And Disenchanted - Exclusive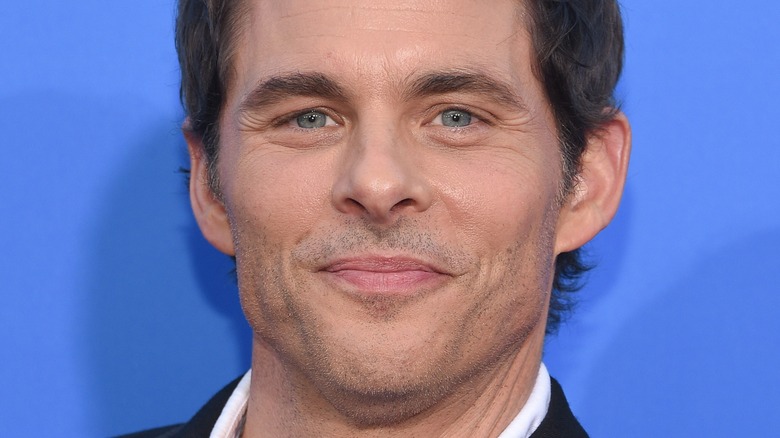 DFree/Shutterstock
Time has definitely been on "Dead to Me" star James Marsden's side during the three decades he's been in showbiz, considering how he's managed to find a way squeeze in nearly 80 film and TV roles since 1993, per IMDb.
To Marvel fans, of course, Marsden defined the role of the fiery-eyed mutant Scott Summers, aka Cyclops in four "X-Men" movies. However, playing the beloved superhero is only one of the many facets of Marsden's career. He's played around in many genres, with key roles in the films "The Notebook" (drama), "27 Dresses" (comedy) and "Sonic the Hedgehog" and its sequel (action-adventure), as well as the miniseries "The Stand" (horror) and series "Westworld" (sci-fi).
Marsden has also shown his talents as a song-and-dance-man in musicals, including the hit films "Hairspray" and "Enchanted." Now, 15 years after the latter, the actor has reunited with the cast of the fairy tale for "Disenchanted," which arrived the day after the premiere of the third and final season of Netflix's "Dead to Me." Not coincidentally, "Dead to Me" and "Disenchanted" had similar production schedules, but thanks to a fortunate bit of timing, Marsden was able to participate in both projects.
Marsden juggled his work on Dead to Me and Disenchanted at the same time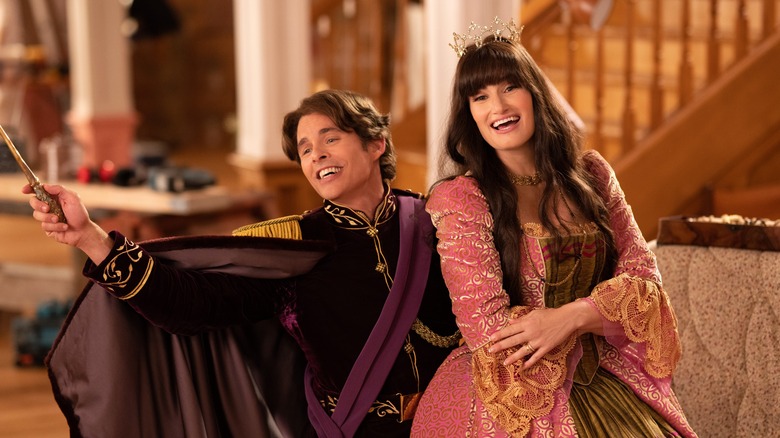 Disney+
In an exclusive interview, James Marsden told Looper that he's long been hoping for a return to the fantasyland of "Enchanted." When it finally happened with the Disney+ sequel "Disenchanted" — where he reprises his role as Edward, the prince-turned-king of Andalasia opposite Idina Menzel's Queen Nancy — he was also readying his return to "Dead to Me" for its final season.
"When they said, 'We're actually doing this' ['Disenchanted'] I was like, 'There's like three other things that are also coming back online at the same time project-wise for me.' So, [I had] to juggle things ... and 'Dead to Me' was one of them," Marsden said. "It was tricky, but we got to do it all. I was excited. I was excited to put the suit back on and play that character and sing at the top of my lungs and get to do a little duet with Idina Menzel this time around. It's great. It's fun to be able to have the opportunities to play such different characters along the way."
Disenchanted and Dead to Me created some big reunions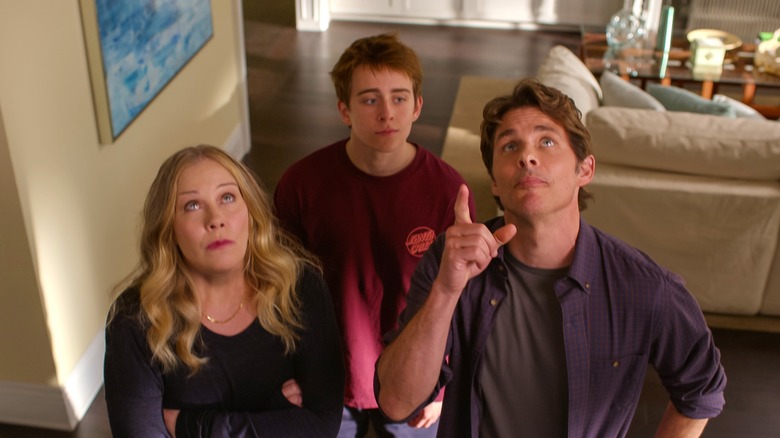 Netflix
On top of the fact that James Marsden was able to shoot "Dead to Me" Season 3 and "Disenchanted" simultaneously, the actor was jazzed that Adam Shankman, who previously directed him in "Hairspray," was also at the helm for the "Enchanted" sequel.
"It was great. 'Hairspray' and 'Enchanted' both filmed the same year as well. It was 2006, and they both came out [in] 2007. I worked with Adam on 'Hairspray' and then went to do 'Enchanted,' or [rather] vice versa. And now, I'm back in the 'Enchanted' world working with Adam," Marsden enthused. "The familiarity was a great thing in a good, comfortable, safe space there. When they said they're doing the sequel, I didn't know if I believed it because they'd talked about it for several years, and I got my hopes up that we were going to be back in those costumes. I loved playing that character. It was so much fun."
Marsden said he had just as much fun returning to work with Christina Applegate and Linda Cardellini on Season 3 of "Dead to Me," where he reprises his role of Ben Woods, the good guy identical twin brother of his detestable Season 1 character, Steve Woods. The new season allows Marsden to play both Ben and Steve in both flashback and fantasy sequences.
The third and final season of "Dead to Me" is streaming exclusively on Netflix.