Disenchanted's James Marsden And Amy Adams Always Tried To Get Idina Menzel To Sing Between Takes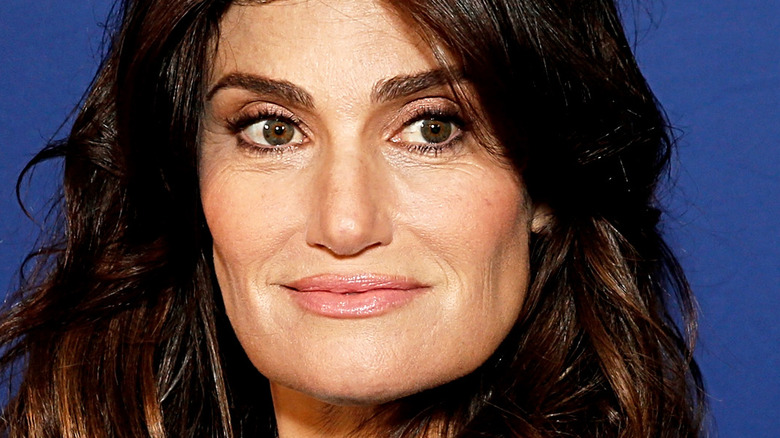 Dominik Bindl/Getty Images
Disney's 2007 film "Enchanted" showed just how different fairy tales can be from reality. Fifteen years later, the film is getting a sequel, "Disenchanted." The long-awaited project sees Giselle (Amy Adams) and Robert (Patrick Dempsey) searching for a suburban happily ever after. Her wish to make life more like those storybook legends could lead to them losing everything — including the Kingdom of Andalasia.
Original cast members Adams, Dempsey, James Marsden, and Idina Menzel all return for the sequel. Menzel — an accomplished singer and Broadway performer — had a very different experience working on "Enchanted." This marked one of the few times she's not been asked to perform in a film (via Movie Online). However, the sequel more than makes up for that oversight, with Menzel finally getting the chance to perform "Love Power"; it's getting a major push from Disney and even appears in the film's end credits (via Broadway World).
Hearing Menzel's powerful voice at work is something any fan couldn't pass up. The actress quickly learned that others on set were equally enthused about her vocal prowess; their excitement became a daily occurrence that even Menzel couldn't believe.
Menzel's co-stars loved to hear her sing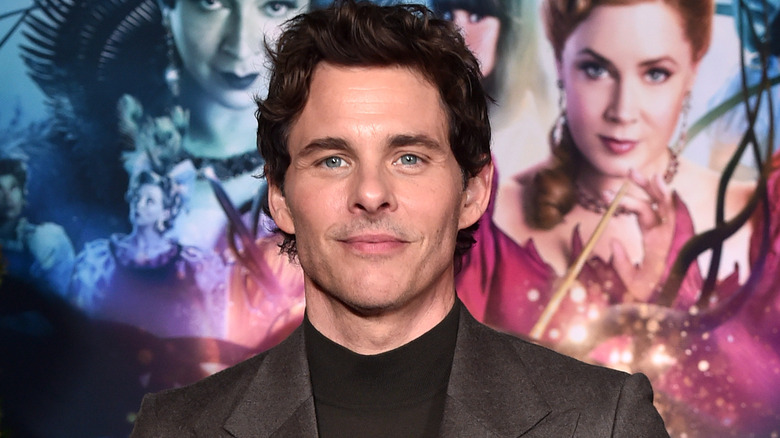 Alberto E. Rodriguez/Getty Images
Co-stars Amy Adams and James Marsden showed how much they were fans of Menzel during filming. According to Menzel, every day the pair were encouraging her to sing along with them between takes. The actress hilariously joked about their constant urging during an appearance on "The Late Late Show with James Corden." "He's just a real pain in the a**, though," Menzel said. Her humorous reveal came as Marsden appeared with her on the show. "Amy Adams too, they were always singing and dancing even when they'd said cut. You just behaved horribly!" she told Marsden in jest.
Their joint appearance on "The Late Late Show" showed just how much the cast got along during filming. Marsden revealed that the makeup trailer made the perfect spot to ask for a song from Menzel; it led the actor to jump into a familiar Disney song for the audience. Menzel — the voice of Elsa in "Frozen" — gave viewers a glimpse into what those sing-alongs might have looked like. She joined her co-star in a few lines from Aladdin's "A Whole New World."
Marsden has spoken about what it's like to perform with Menzel; the actor revealed it's hard to compete with the versatile actress. Speaking to The Hollywood Reporter, Marsden called Menzel "a good song partner in a sense that she's going to make you sound good, but not a good song partner in that you're just going to pale in comparison to her."