Cocaine Bear Will Be One Of Ray Liotta's Last Feature Films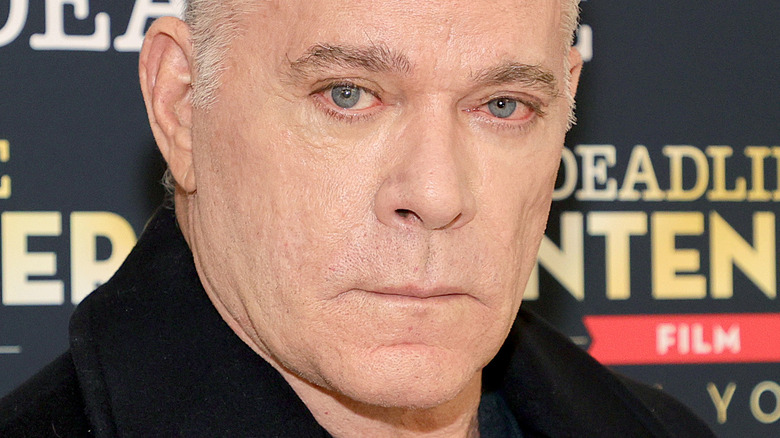 Jamie Mccarthy/Getty Images
According to Rotten Tomatoes, the number of Certified Fresh endeavors Ray Liotta lent his talents to is in the double digits, and there is no denying that the talented actor had a very prolific movie career. His passion for acting kept him busy in the industry until the very end, and now several months after his tragic passing, there is a lot of buzz surrounding one of his final pictures, "Cocaine Bear."
Before his passing on May 26, 2022, the Emmy-winning Hollywood player had amassed a wide range of credits and left a cherished legacy of worthwhile endeavors for fans to continue to enjoy long after the beloved star is gone. Titles such as "Goodfellas," "Marriage Story," "Field of Dreams," and "The Many Saints of Newark" are just some of the many stories he helped bring to life. While he had plenty of onscreen parts during his run, the number of animated characters Liotta voiced would arguably surprise many. It would even possibly shock some people to learn that he turned down the role of the Caped Crusader in Tim Burton's "Batman" and that he almost played a prominent persona on the HBO series "The Sopranos." 
Liotta undoubtedly experienced his share of ups and downs, but he always managed to continue to do what he loved most in some pretty unique projects. And the release of some eye-catching promotional material for one of his final turns as an actor has caused quite a stir with intrigued fans.
One of the Goodfella's final turns will be in the Elizabeth Banks-directed film Cocaine Bear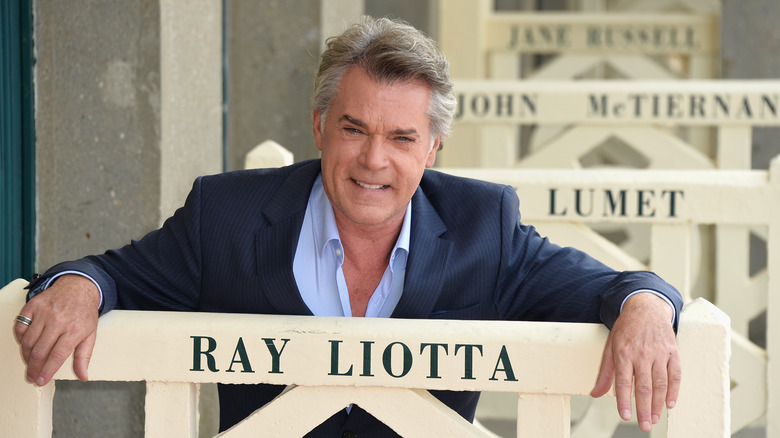 Pascal Le Segretain/Getty Images
The first film poster for "Cocaine Bear" was revealed on Twitter, and got fans talking about the upcoming flick, which will be one of the final onscreen roles for acting great Ray Liotta.
Variety reported that he did complete filming on the Apple TV+ series "Blackbird" — which premiered on July 8, 2022 — and that the motion picture "Cocaine Bear" is set to arrive in theaters on February 24, 2023. The thriller, based on the true story of a bear who ate a large amount of cocaine, follows the intoxicated forest dweller as he embarks on a murderous rampage after ingesting the copious supply of dangerous white powder. Liotta, playing a character named Dentwood, was part of an impressive lineup of an assortment of big names, including Keri Russell, O'Shea Jackson Jr., Alden Ehrenreich, and Mathew Rhys, amongst many other talented individuals. The film is directed and produced by Elizabeth Banks.
The time Banks spent with Liotta before he died was a meaningful ordeal. "When any actor of Ray's caliber puts trust in you as a director, it's a gift. But Ray gave me so much more," the "Cocaine Bear" director wrote in her touching tribute to Liotta on Twitter. "Ray's respect for me as a director, actress, and artist, as his boss on set, meant everything to me because if you can direct Henry Hill, you can do f***ing anything in this town."
There is no denying that Liotta was a powerhouse that made his presence known in the realm of cinema. Now when fans watch his final performances, they'll know he made a significant impact both in front of and behind the camera on "Cocaine Bear."