Cocaine Bear - Everything You Need To Know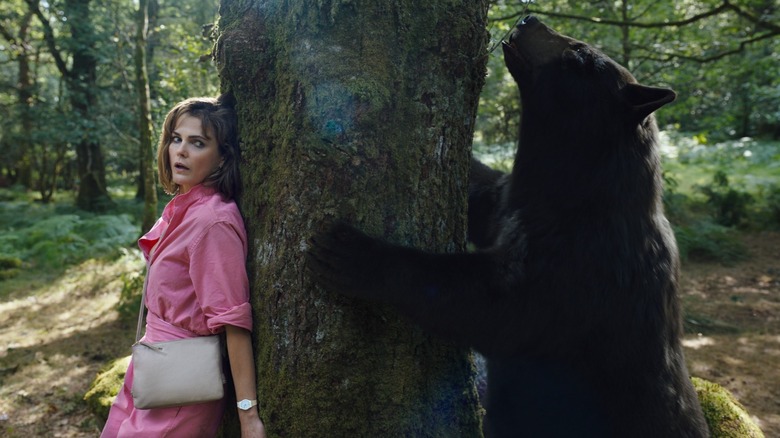 Universal Pictures
What happens when you take a 500-pound black bear and give it a whole bunch of cocaine? Well, "Cocaine Bear" is here to answer that age-old question.
The film charged into theaters on February 24, 2023, bringing along plenty of carnage and plenty of coke. And sure, the saga of "Pablo Escobear" might sound like a joke, but this Smokey-meets-Scarface story is actually based on real-life events that occurred in 1985 — resulting in a true-crime tragedy that's been blown up to crazy proportions for the big screen.
Now, we're assuming you've got questions about this wild-sounding project. We totally get it. In fact, that's why we're here. Want to know more about the film's impressively stacked cast, its incredibly talented director, or the unbelievable but totally true way the titular bear got its paws on all those drugs? Well then, read on for everything you need to know about "Cocaine Bear."
What is the plot of Cocaine Bear?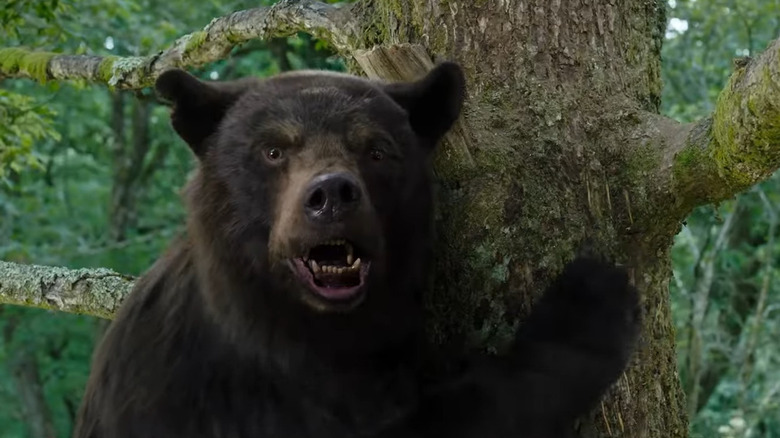 Universal
Mixing over-the-top horror with coked-up comedy, "Cocaine Bear" all starts when criminal Andrew C. Thornton realizes he has to ditch a whole bunch of drugs from his failing plane. Unfortunately for everyone living nearby, a nosy bear comes along, finds the cocaine, and gets busy snorting. The result is a monster that's incredibly high and hungry for human flesh.
As for cocaine bear's potential victims, that includes a single mom whose daughter has gone missing, a drug lord and his cronies who are searching for their missing stash, and a wide variety of characters ranging from a frustrated detective to a rather distracted park ranger. Together, these weirdos, heroes, and crooks find themselves all banding together to survive the onslaught of the titular, crazed predator.
While the movie delivers cackles and carnage, one of the biggest selling points for the film is that it's based on a true story. In real life, the aforementioned Thornton decided to use his background as a paratrooper, cop, and lawyer — along with his own plane — to smuggle cocaine from Columbia into the U.S. During one fateful run, he overloaded the plane and was forced to toss packages of coke down into the forest below.
That's when some poor bear stumbled upon the nose candy and decided to gobble down about $15 million of the stuff. Needless to say, the bear OD'd. No wild rampage in real life, sorry. As for Thornton, his fate was pretty grisly. Realizing he would need to bail, Thornton jumped from his plane ... only his parachute didn't open, and some unlucky fellow found Thornton splattered all over his driveway. The story was reported on by The New York Times, and now, this larger-than-life tale has finally gotten its crazy big-screen adaptation.
Who stars in Cocaine Bear?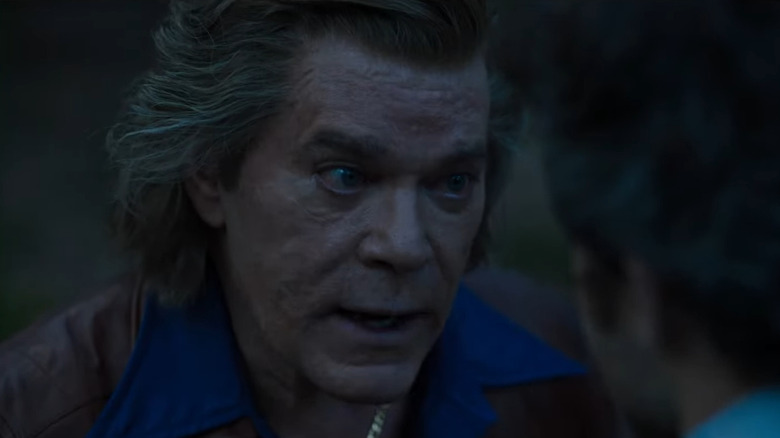 Universal
Just like the titular bear is absolutely loaded with coke, "Cocaine Bear" is absolutely loaded with talent. First up, there's Keri Russell, best known for playing Russian spy Elizabeth Jennings in "The Americans" and the titular character in J.J. Abrams' WB series "Felicity." Interestingly, Russell isn't the only "Americans" alum in the film, as she's joined by Margo Martindale, who won two Emmys for playing Russell's KGB handler in the aforementioned FX series, as well as Matthew Rhys, who starred in the series as Russell's husband/fellow undercover spy, Philip Jennings.
They're accompanied by the late, great Ray Liotta, who starred in films like "Goodfellas," "Field of Dreams," and "Marriage Story." As the actor passed away in May 2022, "Cocaine Bear" is the legendary actor's final film. The movie also stars Alden Ehrenreich of "Hail, Caesar!" and "Solo: A Star Wars Story" fame, O'Shea Jackson Jr. from "Straight Outta Compton" and "Den of Thieves," Kristofer Hivju of "Game of Thrones" and "The Fate of the Furious," and Jesse Tyler Ferguson of "Modern Family." 
They're joined here by Christian Convery of "Sweet Tooth," Brooklynn Prince of "The Florida Project," Isiah Whitlock Jr. of "The Wire," Kahyun Kim of "American Gods," Hannah Hoekstra of "Charlie's Angels," Aaron Holliday of "Sharp Objects," and comedian Scott Seiss, best known for his hilarious "Angry Retail Guy" videos.
Who directed Cocaine Bear?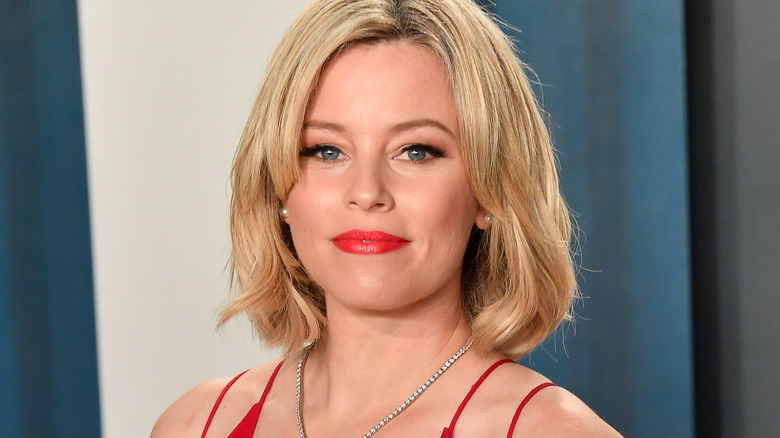 Allen Berezovsky/Getty Images
In keeping with its horror-comedy vibe, "Cocaine Bear" was originally going to be directed by Radio Silence — the group comprised of Matt Bettinelli-Olpin, Tyler Gillett, and Chad Villella, three guys who've helmed similarly hilarious yet scary films like "Ready or Not" and "Scream 6." However, Radio Silence eventually stepped away from the project, making room for another director skilled at comedy.
"Cocaine Bear" is directed by the one and only Elizabeth Banks. On the acting side of things, you know Banks from "The Hunger Games" franchise, the "Pitch Perfect" series, and projects like 2017's "Power Rangers," "Modern Family," and "The LEGO Movie." On the directing side of things, Banks had two previous movies under her filmmaking belt before taking on "Cocaine Bear" — "Pitch Perfect 2" and 2019's "Charlie's Angels."
In other words, Banks is pretty skilled at bringing the laughs. Interestingly, speaking with Total Film, she did say there's more beneath the surface of "Cocaine Bear" than you might expect, explaining the film deals with themes of parenting and the destructive nature of the war on drugs. But at the end of the day, Banks promises you'll get exactly what you want here, saying, "I can sleep well at night knowing that I did my job well, and that if audiences want to see a movie called 'Cocaine Bear,' I have delivered a film that lives up to the title."
Who produced Cocaine Bear?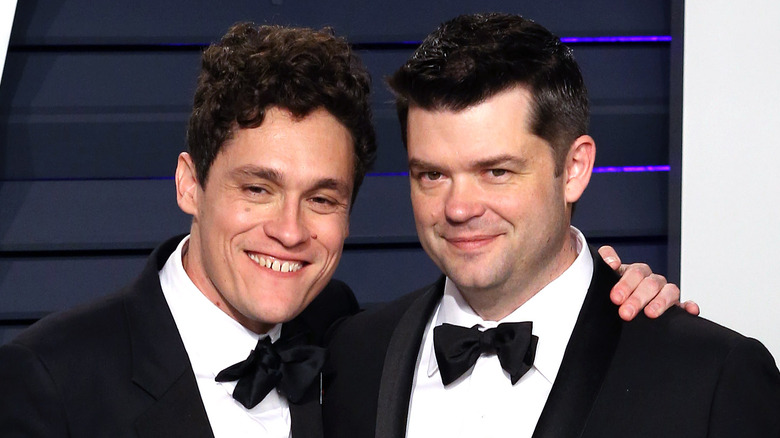 Joe Seer/Shutterstock
In addition to Elizabeth Banks, "Cocaine Bear" has quite a bit of talent sitting behind the camera. The film's producers are absolute powerhouses when it comes to creating zany, mind-bending movies. Phil Lord and Chris Miller have been involved with the project since 2019. The two are perhaps best known for their directing work, having helmed films like "Cloudy With a Chance of Meatballs," "21 Jump Street," and "The LEGO Movie." They've also produced quite a few winners, including "The Mitchells vs. the Machines" and "Spider-Man: Into the Spider-Verse."
Of course, they aren't the only ones who produced this cocaine-fueled pic. In addition to Aditya Sood and Max Handelman, Brian Duffield helped bring this movie to the big screen. Duffield is one of the most original filmmakers working today. Having penned scripts for titles like "The Babysitter," "Underwater," "Love and Monsters," and "Spontaneous" (and having directed the latter), Duffield is definitely skilled at combining comedy with jaw-dropping horror. In other words, he was the perfect fit for this insane project.
Who wrote Cocaine Bear?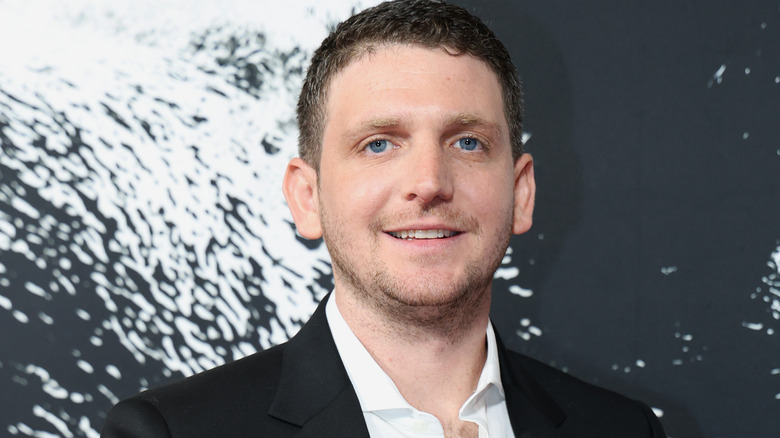 Kayla Oaddams/Getty Images
"Cocaine Bear" was penned by rising screenwriting star Jimmy Warden. Long before the film hit theaters, Warden was a production assistant on "21 Jump Street," which is where he first ran across "Cocaine Bear" producers Phil Lord and Chris Miller. Warden also wrote and is directing the upcoming "Borderline," a home-invasion thriller starring Samara Weaving and Ray Nicholson. Plus, he penned the script for the horror-comedy "The Babysitter: Killer Queen," the sequel to the 2017 tale of a young boy vs. a group of incompetent high school Satanists, which was written by another "Cocaine Bear" producer, Brian Duffield. 
In fact, Duffield was instrumental in inspiring Warden to write the "Cocaine Bear" screenplay. As director Elizabeth Banks explained (via /Film), "Jimmy Warden wrote a really funny script. He was on a text with Brian Duffield, who is also a writer and one of the producers of the movie. He basically read an article, and he sent a text saying, 'Wouldn't this make a funny movie?' And Brian said, 'Write it.' And Jimmy wrote it, and I read it, and then, there it is."
How are critics and audiences responding to Cocaine Bear?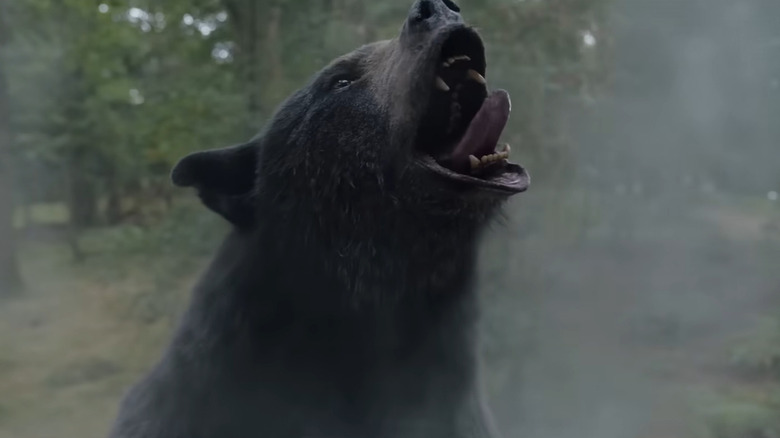 Universal Pictures
With a movie like "Cocaine Bear" — an over-the-top B-movie homage — you might not expect critics to sing its praises. However, the film is holding a respectable 70% on Rotten Tomatoes, based on 219 reviews. Our very own Dominic Griffin had mixed opinions on the film, writing that "Cocaine Bear" has its moments while occasionally dropping the ball. Griffin was especially impressed with the middle of the movie, writing, "It's here that [Elizabeth] Banks comes alive, channeling her inner Sam Raimi." He also added, "When the film gets into that monster movie groove and the Cocaine Bear goes full throttle, it's a genuine blast."
However, Griffin had issues with the latter part of the movie, saying, "'Cocaine Bear' makes the same mistake a lot of movies playing in this darkly comic space tend to make. They try to wring real pathos from something we've all already agreed to accept as goofy artifice." The critic went on to add, "'Cocaine Bear' ends too saccharine, too concerned with trying to say something encouraging in a movie otherwise unconcerned with such aims."
As for the rest of the critical world, K. Austin Collins of Rolling Stone had a positive takeaway, writing, "The pleasure's in the crass, goopy excitement of it. It's kind of a put-on, but the movie gets by on being surprisingly blood-soaked where it counts." David Sims of The Atlantic, on the other hand, wasn't very impressed, saying, "'Cocaine Bear' could've been a triumph if the jokes landed, but the zingers just aren't up to the mayhem. And though the character actors are all capable of sterling work, there's nobody to root for here."
As for moviegoers, their feelings seem pretty similar to the critics', with the film boasting a 75% audience rating on Rotten Tomatoes, based on 1,000+ reviews. In other words, if you're in the mood for a movie where a bear does coke and kills a lot of people — and you aren't expecting a masterpiece — you'll probably enjoy all the madness on display.
How did Cocaine Bear perform at the box office?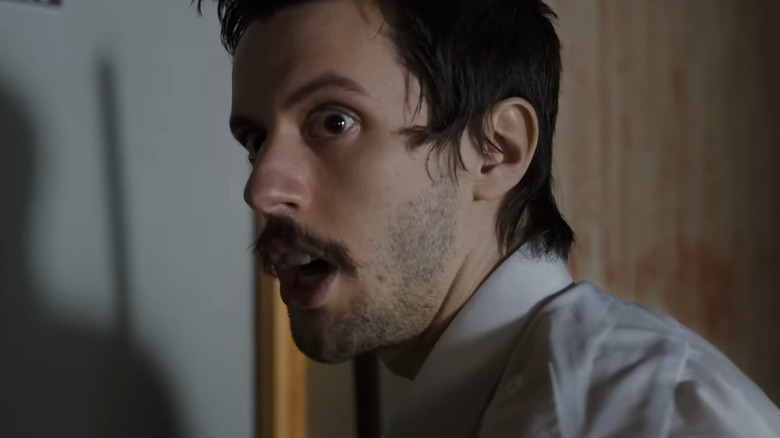 Universal Pictures
Pundits didn't think "Cocaine Bear" was going to do all that great in its opening weekend. With a $35 million budget, the film was expected to gross at most $17 million. However, the Elizabeth Banks gorefest blew those predictions right out of the forest, earning a whopping $23 million at the domestic box office. Add in international figures, and you've got an impressive $28 million. We're sure "Cocaine Bear" will continue to snort lines and make mad stacks at the box office in the upcoming weeks, proving audiences love monster movies, original ideas, and animals who happen to be drugged out of their minds.
What is Cocaine Bear rated?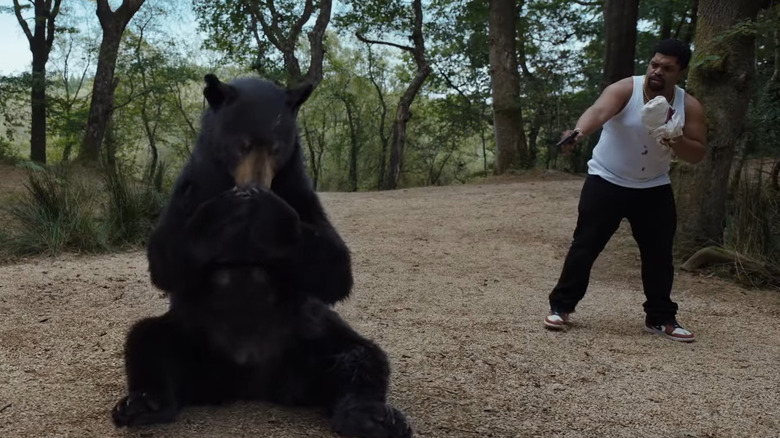 Universal
This probably won't come as much of a shock, but "Cocaine Bear" is features some drug use. It's right there in the title. And once that titular apex predator starts snorting that coke, things get bloody — very, very bloody. After all, movies that feature very hungry bears, a la titles like "Backcountry" and "The Revenant," tend to get pretty intense, and those guys weren't even using when they decided to hunt down some humans. Throw some nose candy into the mix, and it should come as no surprise that "Cocaine Bear" has been rated R for "bloody violence and gore, drug content, and language throughout."