Jason Momoa's The Crow Gets 2019 Release Date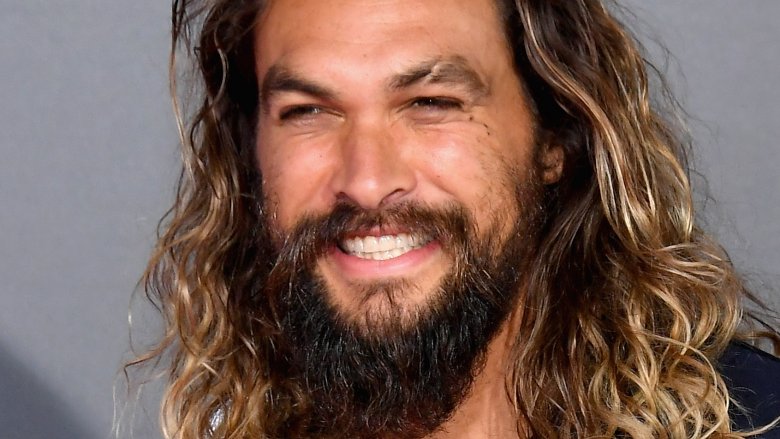 Getty Images
Jason Momoa's The Crow remake is set to hit theaters in 2019. According to The Hollywood Reporter, Sony has set an Oct. 11, 2019 release date for the film, which will feature the Justice League actor taking over the part played by Brandon Lee in the 1994 cult hit. Lee was tragically killed in an accidental shooting on set, just eight days before principal photography would have been completed.
The Crow reboot, which was previously reported as being titled The Crow Reborn, is said to stick more closely to the 1989 James O'Barr graphic novel on which the original film was based. The comic series focuses on Eric Draven, a musician who is shot and killed after he and his fiancee are attacked by a group of thugs. Eric is later resurrected by a crow, and he uses his newfound life to seek vengeance for his fiancee's death.
Pre-production for the film was reportedly set to begin last month, according to O'Barr. Momoa, who can next be seen in 2018's Aquaman, reportedly beat out the likes of Bradley Cooper, Tom Hiddleston, and James McAvoy for the part. Momoa confirmed he would star in the film last fall, writing on Instagram, "I've been waiting sooooo long." The Nun director Corin Hardy will take on directorial duties for the film, which was initially set up at Relativity Media until the studio went under.
The Crow's October release date comes one week after Will Smith's clone thriller Gemini Man is scheduled to hit theaters. The next big blockbuster The Crow will have to compete with is DC's Wonder Woman 2, which is scheduled to hit theaters on Nov. 1. Sony also recently dated A Dog's Way Home, an adaptation of the best-selling book, for Jan. 11, 2019 and Miss Bala, a remake of the 2011 Mexican drama, for Jan. 25, 2019.