The Crow: Jason Momoa In Talks For Reboot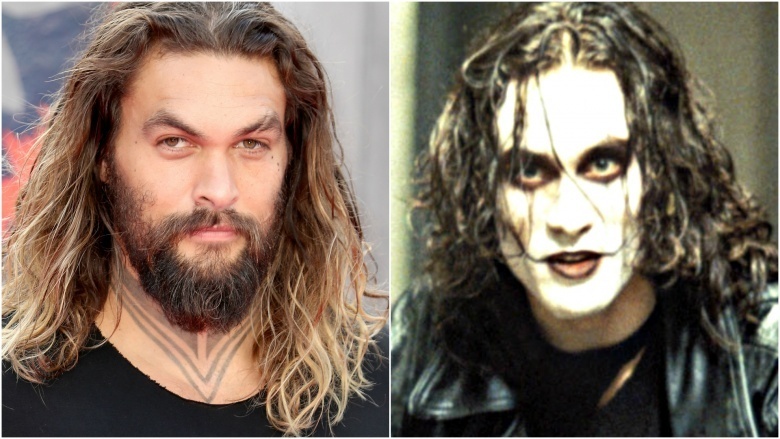 Aquaman star Jason Momoa looks poised to portray another iconic comic book character.
Mashable reports that the Game of Thrones actor is in talks to play the title character in the upcoming reboot of The Crow.
Although no official announcements have been made, Momoa poured fuel on the fire with an Instagram photo showing himself with The Crow director Corin Hardy. But things really get interesting in the caption and hashtags: Momoa said the pair "sealed the deal" on his "dream job," and The Crow is reportedly the only project Hardy is currently casting.
Based on the graphic novel by James O'Barr, The Crow became a cult movie in 1994. Brandon Lee portrayed the anti-hero in the original, and he was killed during an accidental shooting on the set.
As Screen Rant notes, the reboot has been in development for nearly a decade with many different names attached, but it appears that the project is again moving ahead. Previous actors rumored for the role include Bradley Cooper, Tom Hiddleston and James McAvoy.