Tom Welling Says He Went Through The Trenches With Brendan Fraser During Intense Professionals Filming - Exclusive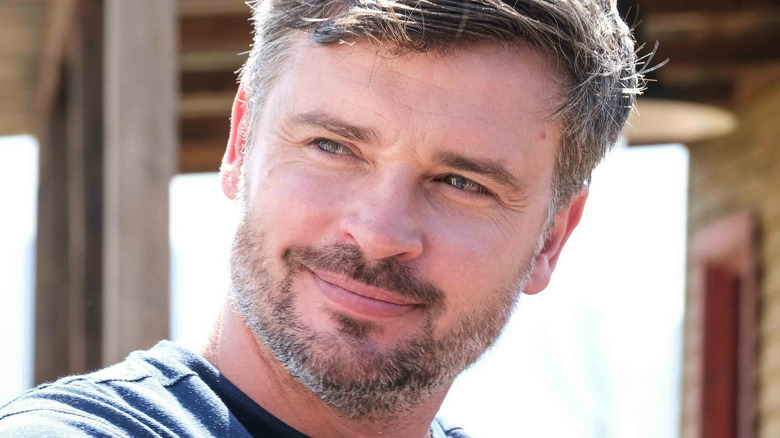 The CW
The CW series "Professionals" has been a long time coming — having been in the works before COVID-19 hit in 2020. Yet two years after its initial intended release, fans are finally seeing the hard work of Tom Welling and Brendan Fraser pay off. 
The series kicks off with Fraser's billionaire character Peter Swann enlisting the help of Welling's Vincent Corbo (a former military counterintelligence agent) following the explosion of a medical satellite. While "Professionals" ups the action ante on-screen, the show was filmed in South Africa. As a result, the filming location provided its own set of challenges for the duo — so much so that the actors were literally in the trenches together. Of course, it's nothing the two seasoned actors couldn't handle. 
Looper spoke to Welling during an exclusive interview, where he discussed what it was like working with Brendan Fraser and some of the difficulties the actors faced filming overseas. 
The art of ad-libbing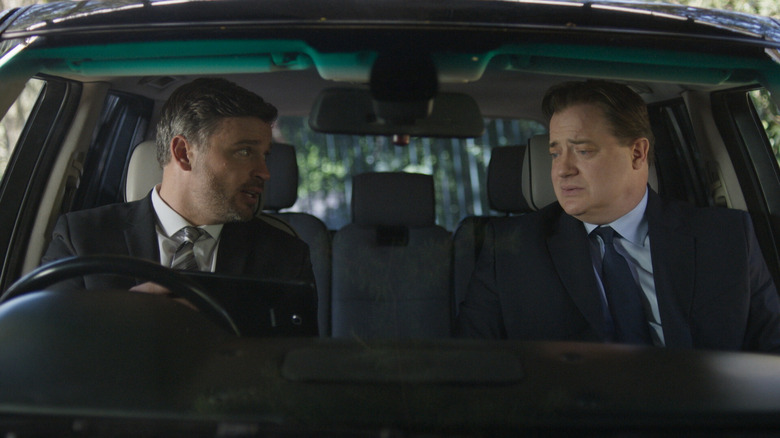 The CW
On what it was like working with Fraser and if either actor ad-libbed or added anything to the scenes, Welling said, "Brendan brought something to the character which wasn't necessarily written. It was written that his character would be quite more unlikable — [a] borderline jerk, sort of rich guy. But Brendan brought this warmth to it, and I found it difficult to prevent Vincent from being like, 'Wow, I really like you.' That was where the acting came in to pump the brakes of letting this guy under the skin of Vincent."
Though the actors both added their own spin to the dialogue and scenes, most of it was for their own benefit in the moment. "The ad-libbing wasn't so much in the scene. Brendan would jump around a little bit within his own dialogue, a lot of times making it more accessible. And then, a lot of times, at the end of a scene, one of us would have to say something but on our own. Not all of it got into the [show], and not all of it was meant to be in the [show]," Welling explained. "But at the end of a scene, a lot of [the] time, the camera's hovering there, and the actors are standing there, and sometimes it's a way to break that energy. But Vincent was pretty much stuck to the rules, but Brendan took some liberties here and there because, well, he's a master. "
Going through the fire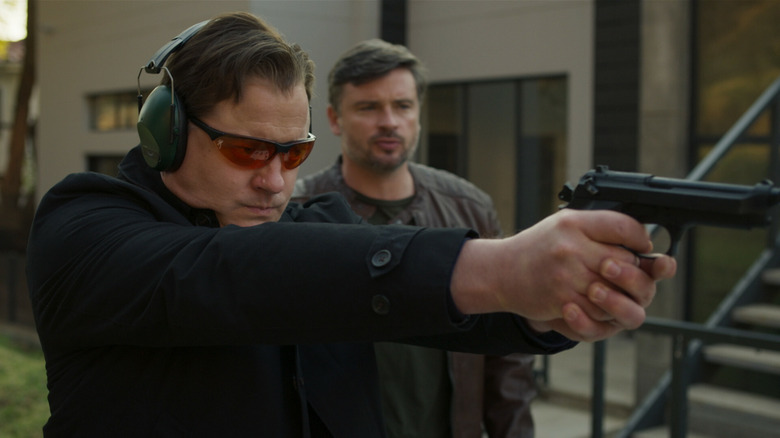 The CW
Welling was just as excited to meet Fraser as the actor's fans. "Working with him, I was very excited when he came onto the project. I was very excited to meet him as a fan," he said. "Being in the trenches with him down in South Africa and Ireland and Latvia, we created a bond. I saw him two weeks ago at the New York Comic Con, and it was like, 'We've gone through the fire together.' There's a bond there that I hope lasts a long time." 
Between going through the trenches and the fire, it seems like filming was pretty intense. Yet that doesn't mean it doesn't have its fun moments.
"It's a fun show, and especially, you get to see Brendan Fraser and maybe enjoy seeing me," Welling added. "And the rest of the cast is a lot of fun. They're all great, and they all brought something special. It would've been easy for everybody just to stand on their marks and say their lines. But especially in Vincent's core group of mercenaries, each actor was so individual in their performance that even on set, I was enjoying watching it. We had a lot of fun. We had a lot of fun."
"Professionals" airs Tuesdays on The CW.