Yellowstone's Luke Grimes Dives Into The Show's Sudden Explosion In Popularity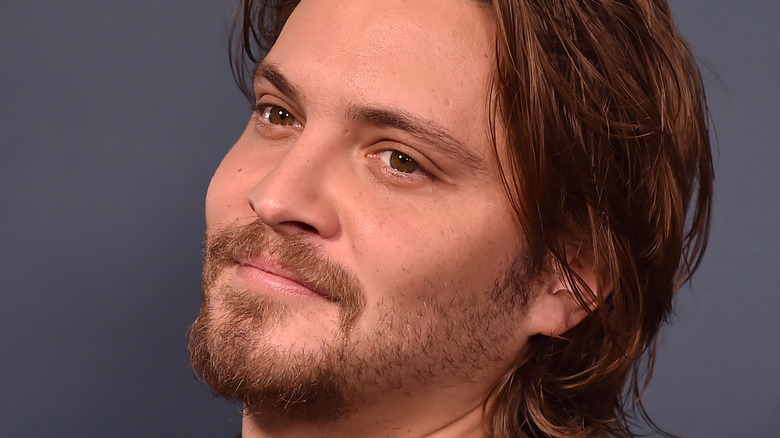 DFree/Shutterstock
If you're a high-ranking TV executive over at Paramount, "Yellowstone" is the gift that keeps on giving. According to Variety, Taylor Sheridan's neo-Western, which stars Kevin Costner as the patriarch of a family of ranchers, is the most popular show in America. In fact, the Season 5 premiere of "Yellowstone" broke ratings records, proving that the series is only getting better with age.
In addition to being one of the most successful shows on television, "Yellowstone" has spawned a franchise. "1883" premiered last year to heaps of critical acclaim (per Rotten Tomatoes), which encouraged Paramount to press ahead with launching other spin-offs such as "1923" and "6666." These shows will expand and enrich the "Yellowstone" universe — and, hopefully, they'll continue to deliver strong ratings for the franchise.
While "Yellowstone" is going strong at the moment, the show can be considered a late bloomer that continues to find its audience. However, actor Luke Grimes isn't complaining as the "Yellowstone" gig is a job that he's grown very fond of.
Luke Grimes has noticed the growth of Yellowstone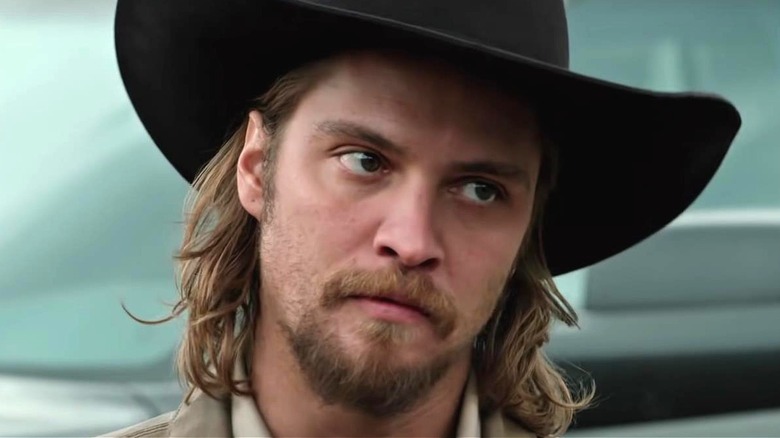 Paramount Network
While speaking to Awards Daily, Luke Grimes, who plays Kayce Dutton on "Yellowstone," commented on the success of the series and how it's affected his personal and professional life.
The actor revealed that he's much more recognized by the public these days compared to earlier seasons, based on the interactions he's had with people in everyday life. "Just from my point of view walking around, I can tell that the show really gained in popularity," Grimes said.
That said, while Grimes can't escape the public eye, he isn't unhappy about the exposure. The job has created opportunities for him outside of acting, such as getting to make country music. However, the series is where his main focus lies. The "Yellowstone" star described the show as "the best professional experience of my life" and praised the material, his colleagues, and the fans who support the Western drama. "It all around feels like a win," he concluded.