James Marsden Initially Thought Of Dead To Me As A 'One And Done' Type Of Project - Exclusive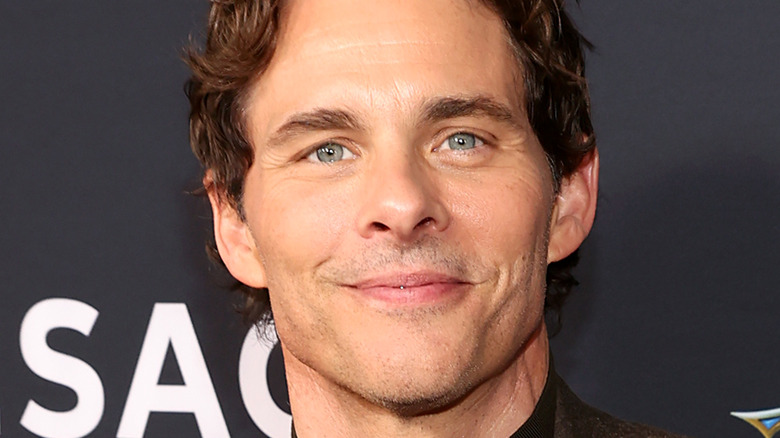 Jesse Grant/Getty Images
While it seems James Marsden was initially pegged to star in all three seasons of "Dead to Me," it turns out that the beloved actor's long-term involvement in Netflix's smash dark comedy series was not always a given. 
Now in its 3rd and final season, "Dead to Me" stars Christina Applegate as Jen Harding, a devastated widow who lost her husband in a tragic hit-and-run accident. While at her grief support group Jen finds a connection with Judy Hale (Linda Cardellini) and the women become fast friends. The friendship is jeopardized, though, when Judy confesses to Jen that she was driver of the vehicle that killed her husband. Complicating matters, the other person in Judy's vehicle — her emotionally abusive finance, Steve Wood (Marsden) — taunts Jen about her husband's death, leading Jen to deliver an impulsive and ultimately fatal blow to Steve. However, instead of reporting Steve's death to authorities, Jen hides the body, creating a whole new set of messy circumstances.
Ordinarily, the death of their character signals the end of an actor's participation in a project, but thanks to some inspired creativity by "Dead to Me" creator Liz Feldman, Marsden was brought back for the 2nd and 3rd seasons.
A (t)winning proposal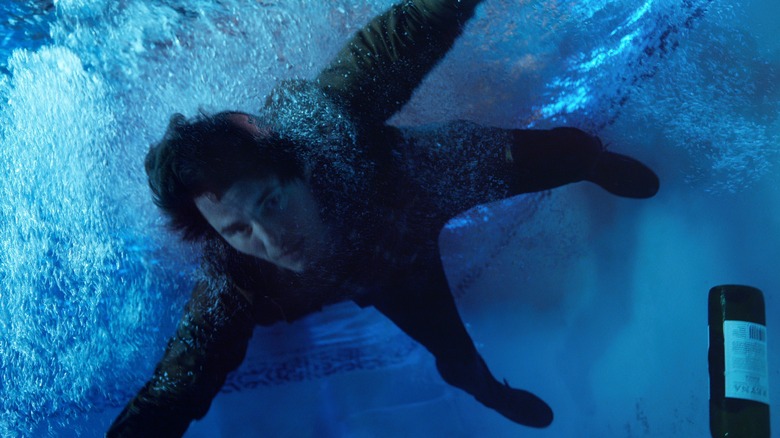 Netflix
In an exclusive interview, James Marsden told Looper that he initially thought his involvement in "Dead to Me," for obvious reasons, was for the 1st season only. But thanks to the chemistry he had with Christina Applegate and Linda Cardellini, Marsden wanted to find a way to stay on the series. As it turns out, Liz Feldman had more planned for Marsden to remain a key member of the "Dead to Me" family, much to actor's surprise and delight.
"If there was a roadmap back in the corners of Liz Feldman's mind, I didn't know about it [in] the 1st season. The 1st season was a one-and-done for me," Marsden recalled. "Then it became this lovefest where we all enjoyed the chemistry that happened on set with the characters and it was like, 'I don't want this to end.'"
As such, Marsden said he wrote a long email to Feldman inquiring about Steve's fate, asking, "'Is Steve really dead — or is there flashbacks? I don't want to leave this party.' Then she came back to me with this idea about the twin, and I was like, 'Ha, you're kidding, right?' and she's like, 'I think we could do it.'"
Playing twins on Dead to Me was a first for Marsden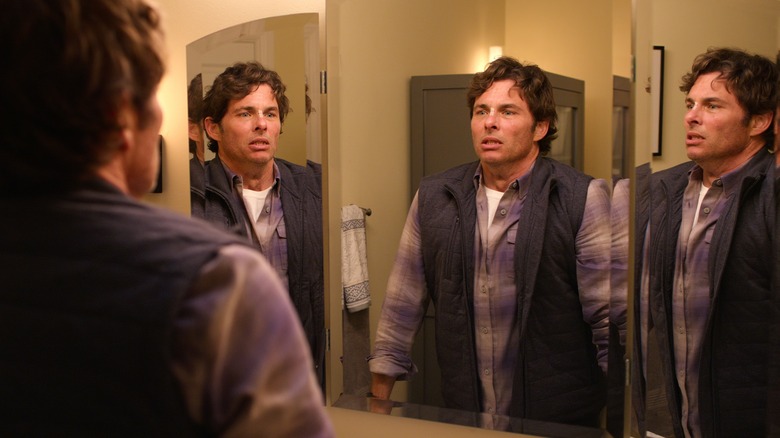 Saeed Adyani/Netflix
For "Dead to Me" Seasons 2 and 3, Liz Feldman created for James Marsden the role of Steve's twin brother, Ben. Better yet, Ben, unlike his deplorable brother, Steve, is an all-around good guy, presenting Marsden with an additional challenge.
"I've never done that before and I've always been [fascinated] watching films where an actor plays twin brothers," Marsden said. "I was always like, 'How do you make distinctions that are really specific distinctions between the two?' Liz was a great guide through all of that. She's like, 'In that line when you're playing Ben, you do this thing with your eyes, but that's kind of Steve. So just be aware of that.' She was guiding you down this path."
Even more interesting, there are times in "Dead to Me" Season 3 where both Steve and Ben appear in the same scenes, where creating the distinction between the two was more important than ever.
"I [tried] to treat them as two completely separate individuals [in] two separate projects: Here's one movie where I play this character, and here's another movie where I play the other," Marsden said. "It's a fun, creative challenge to do that, and it's not about me at all. You want this character to serve the story and the bigger picture of the whole thing, and hopefully, he does."
All three seasons of "Dead to Me" are streaming exclusively on Netflix.