The Character Everyone Forgets James Marsden Played In Zoolander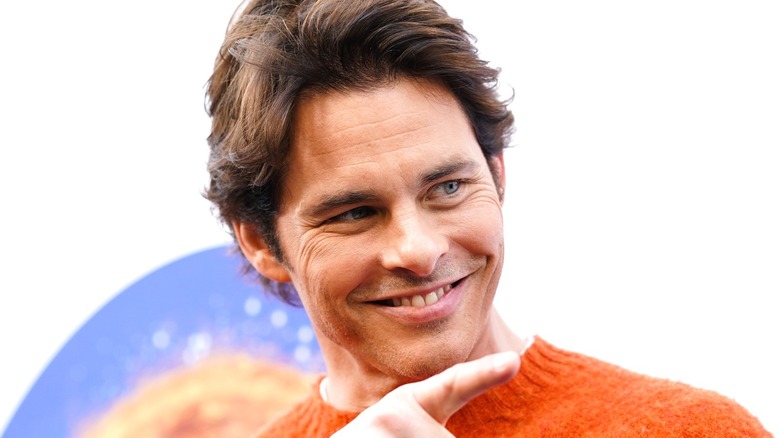 Rachel Luna/Getty Images
Movies about modeling are not uncommon. "Funny Face," "Gia," and "Puzzle of a Downfall Child" are just a few examples of dramatic stories about the world of models and of modeling. Movies about male modeling and comedies about modeling are much rarer. However, one of the best known modeling movies is both: 2001's "Zoolander".
The film built off the success of its star Ben Stiller, whose comedies like "There's Something About Mary" and "Meet the Parents" turned him into a household name in the late 1990s. "Zoolander," was an entirely different, absurdist creature. The story focuses on Derek Zoolander (Stiller), one of the most famous male models in the world, and his sudden fall from grace.
The story builds on Derek's conflict with rival model Hansel (Owen Wilson), his romance with Matilda Jeffries (Christine Taylor), and his unfortunate team-up with the sinister fashion mogul (and inventor of the piano key tie) Mugatu (Will Ferrell).
Just looking at the main cast, it's clear what a star-studded affair "Zoolander" is, but there are so many people who make cameos in "Zoolander," you probably forgot one of the best and the weirdest cameos of all.
A ridiculously good looking historical assassin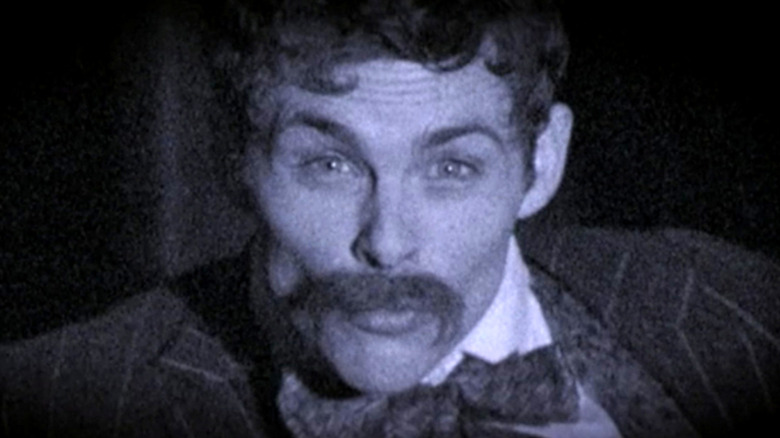 Paramount Pictures
There are, to say the least, a lot of appearances in "Zoolander." Most people remember the famous walk-off scene and the equally famous appearance of both David Bowie and Billy Zane from that scene, but those are only two of the stars who correctly assumed "Zoolander" would be a hit. Vince Vaughn and Judah Friedlander play Derek's brothers, for example. From the music world, Emma Bunton, Victoria Beckham, Gwen Stefani, Gavin Rossdale, Lance Bass, and Fred Durst appear.
The modeling world is well represented, too. We get appearances from Tyson Beckford, Heidi Klum, Claudia Schiffer, and Fabio. It's adjacent to these modeling cameos where we get the weirdest, and, arguably, best cameo of all — James Marsden. Yes, fresh off his debut as Cyclops in 2000's "X-Men," Marsden appears from the briefest of moments as historical bad boy (and Abraham Lincoln assassin) John Wilkes Booth.
If you're struggling to remember why Marsden (or anyone) would be playing Wilkes Booth in "Zoolander," you need look no further than Mugatu's nefarious plot. Mugatu has Derek Zoolander hypnotized so that when he hears the song "Relax" by Frankie Goes to Hollywood, he will murder the Prime Minister of Malaysia. it turns out that hypnotically controlling pretty people to kill political figureheads isn't new, and yes, John Wilkes Booth was once a pretty person whose ridiculous good looks were used to get close to Abraham Lincoln for assassination.
What we're saying is this: If you see a mustachioed James Marsden giving you a look that can only be described as "blue" and/or "steel," you better run for your life.