Helena Bonham Carter Calls J.K. Rowling Backlash A 'Witch Hunt'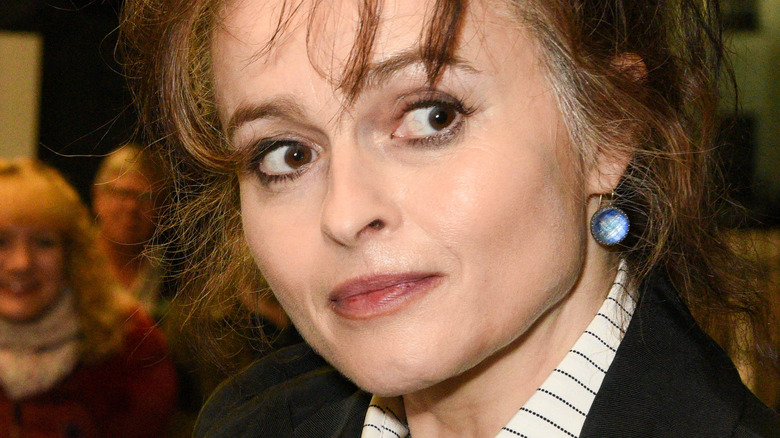 Nicky J Sims/Getty Images
Helena Bonham Carter is one of the UK's most prolific and beloved actors. Her roles in "Fight Club," "Les Misérables," and "The King's Speech" took her from character actor to Hollywood leading lady. She also appeared in "The Crown" as Queen Margaret, showing just how deep her versatility goes. When someone like her speaks, her fans and society as a whole tend to listen.
Cancel culture is the phenomenon that hit the celebrity elites hard, leading to the ruination of people like Sharon Osbourne, Gina Carano, and Kanye West. The idea is that society, maybe even the social media mob mentality, will hold prominent personalities to a high standard of decorum. If they fail to keep that etiquette, they can be "canceled," or their careers severely altered. While the initial idea is solid, you can always count on people to take it too far, and Carter spoke about the people that do just that in an interview with The Times UK.
"Do you ban a genius for their sexual practices? There would be millions of people who, if you looked closely enough at their personal life, you would disqualify them. You can't ban people. I hate cancel culture. It has become quite hysterical, and there's a kind of witch hunt and a lack of understanding." The actress didn't stop at speaking out against the culture as a whole; she also gave specific examples of people she supports against the mob mentality. Both figures had significant impacts on her career.
She defended her former co-star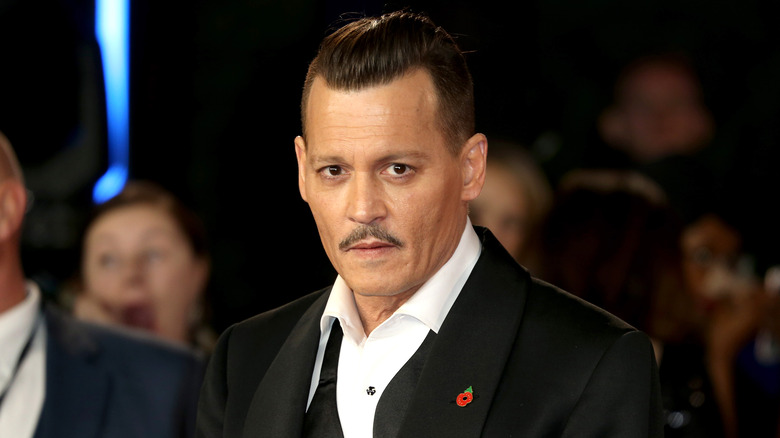 Fred Duval/Shutterstock
Helena Bonham Carter has a long history and strong friendship with "Pirates of the Caribbean" actor Johnny Depp. They have appeared in seven films together, beginning in 2005 with "The Corpse Bride" and "Charlie and the Chocolate Factory." Their connection goes deeper than co-stars, as Depp's long-time collaborator, director Tim Burton is married to Carter, and they have two children together. Depp serves as the godfather to their children. Due to the connection, it makes sense that she would address the fallout of Depp's career during his public trial against ex-wife Amber Heard.
He is "completely vindicated," the actress said about her friend. "I think he's fine now. Totally fine." When the interviewer asked if she believed the trial indicated the pendulum swinging in the other direction in the #MeToo movement, she responded. "My view is that she got on that pendulum. That's the problem with these things — that people will jump on the bandwagon because it's the trend and to be the poster girl for it."
While Amber Heard's accusations of her ex-husband caused him to lose his leading roles in both the "Pirates of the Caribbean" and the "Fantastic Beasts" franchises, he won the defamation trial and has been rumored to return to his Jack Sparrow role. Speaking of "Fantastic Beasts," Carter stood up and spoke on behalf of someone connected to the "Harry Potter" franchise. Someone who went from being one of the most famous and beloved people in the world to being one of the most hated by many people in the LGBTQ+ community and its allies.
She defended a defamed author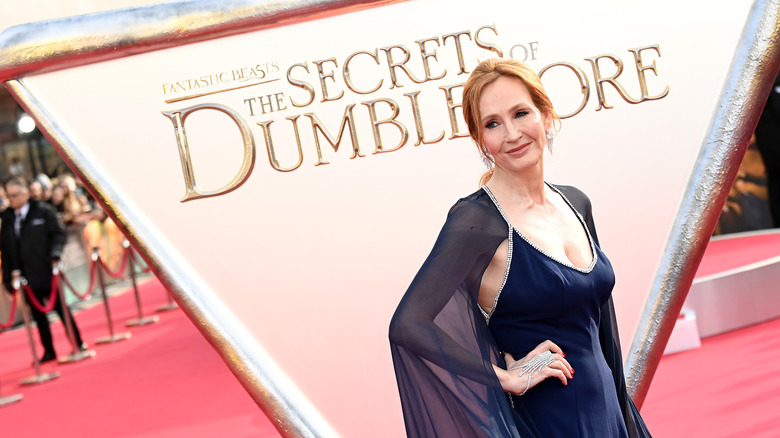 Dave J Hogan/Getty Images
J.K Rowling became one of the biggest names in the world with the global sensation of books surrounding the character Harry Potter and his unexpected dive into the world of wizardry. She further gained renown with the resulting franchise of films starring Daniel Radcliff, Emma Watson, Rupert Grint, and of course, Eddie Redmayne and Jude Law in the prequel trilogy. She ended up getting herself into hot water over a tweet she posted criticizing a call for equality by using the term "people who menstruate." Helena Bonham Carter spoke out about Rowling's intense backlash from her former stars.
"It's horrendous, a load of bollocks. I think she has been hounded," Carter said about the author. "It's been taken to the extreme, the judgmentalism of people. She's allowed her opinion, particularly if she's suffered abuse. Everybody carries their own history of trauma and forms their opinions from that trauma, and you have to respect where people come from and their pain. You don't all have to agree on everything — that would be insane and boring. She's not meaning it aggressively; she's just saying something out of her own experience."
While cancel culture definitely has a place in society with the resulting exposure of the extreme imbalance of power in Hollywood. The cases surrounding Harvey Weinstein and Kevin Spacey showed a need to hold people accountable for their behavior. And, like any social dynamic, there is a line that people are all too willing to cross. Helena Bonham Carter believes it is time to reel it back, especially regarding her friends.