Why Rebecca Wilson Looks So Familiar On Criminal Minds: Evolution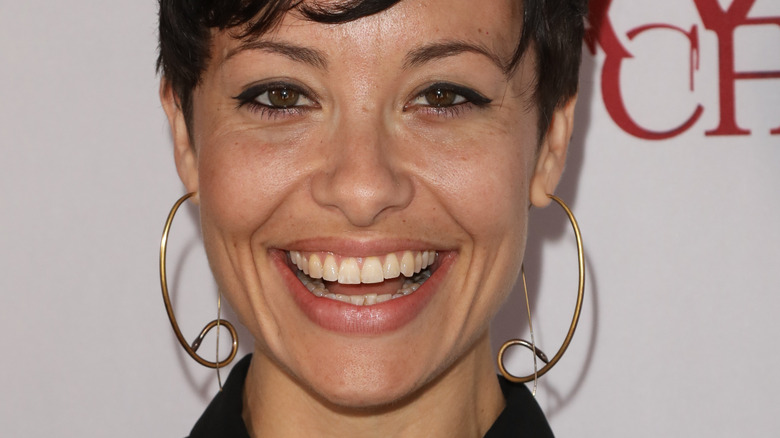 Paul Archuleta/Getty Images
"Criminal Minds: Evolution" may be taking the world of the long-running CBS drama to newer, grimmer places, but it's dragging an old cast of characters along for the ride. Both Kirsten Vangsness and A.J. Cook are returning for the reboot-slash-sequel as Penelope Garcia and JJ Jareau respectively, stepping back into roles they've played for nearly 20 years now. Paget Brewster, Joe Mantegna, Adam Rodriguez, and Aisha Tyler are also back, making "Evolution" feel less like a step toward the future and more like a blast from the not-too-distant past (much to the joy of "Criminal Minds'" fanbase).
That said, the Paramount+ series promises to introduce several intriguing new characters to the "Criminal Minds" universe. Along with the season's antagonist (Zach Gilford's meticulous master serial killer Elias Voit), the Behavioral Analysis Unit is now working with FBI Deputy Director Doug Bailey (played by "The Office" and "Gotham" guest-star Nicholas D'Agosto) and Rebecca Wilson, a DOJ employee romantically involved with Tyler's Tara Lewis. Wilson is played by Nicole Pacent, a writer, producer, and actor whose career includes notable supporting characters on beloved television series.
Pacent starred in 2015's Cabin Fear
Nicole Pacent starred as a killer herself in the low-budget 2015 horror feature "Cabin Fear" (also known as "Seclusion"). Written by and starring Matthew Wise, who is perhaps most well known for working in the casting department of series like "The Blacklist," "Sandman," and "Superman and Lois." "Cabin Fear" oscillates between squeamish horror (especially a murder involving an insulin injection) and raunchy, "American Pie"-style comedy. A particularly bizarre scene involves a gratuitous amount of bodily fluid being sprayed directly onto a cast member.
Pacent played Dani, the childhood friend of Matthew Wise's protagonist, Grant. Grant's fiance, Sarah (Clea Alsip) surprises him by inviting Dani to their wedding. She immediately seems a bit off, as well as strangely jealous of Grant and Sarah's impending nuptials. Along with a close group of wedding guests, friends, and an obligatory creepy groundskeeper, Dani, Grant, and Sarah spend the weekend together in a cabin in the woods. It goes about as well as you'd expect. On IMDb, some users praise the film's irreverent, off-the-wall approach to comedy, while others bemoan its poor writing, acting, and pacing.
She played a host in Season 4 of Westworld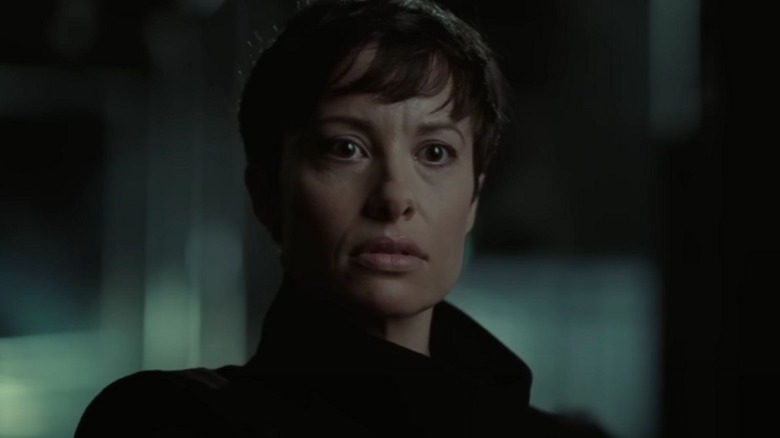 HBO
Nicole Pacent appeared on a Season 4 episode of the recently (and prematurely) canceled HBO sci-fi drama "Westworld." The prestige series was a loose adaptation and continuation of Michael Crichton's book of the same name, which was also the source material for the 1973 film starring Yul Brynner. The original plot of the television series focused on a wild-west theme park inhabited by life-like robots known as "hosts." As they began to gain sentience and self-awareness, the hosts infiltrate and overthrow the park's leadership before waging war with all of humanity.
By the time Pacent appeared on the show, the hosts had won dominance over the world. Ruled by Charlotte Hale ("Thor: Love and Thunder" star Tessa Thompson) and a host-version of series antagonist William (Ed Harris), the world now catered to hosts and their whims, allowing them to do as they pleased to a docile, controlled human race. Pacent portrayed Hope, a host subconsciously motivated by Hale to kill "outliers" (humans who had broken free of Hale's control). Audiences are first introduced to her character covered in blood and surrounded by gore. As she screams about winning a "game" by killing humans, it's clear that neither she nor the world she inhabits regards people very highly.
She was part of Dre's advertising team in Black-ish Season 8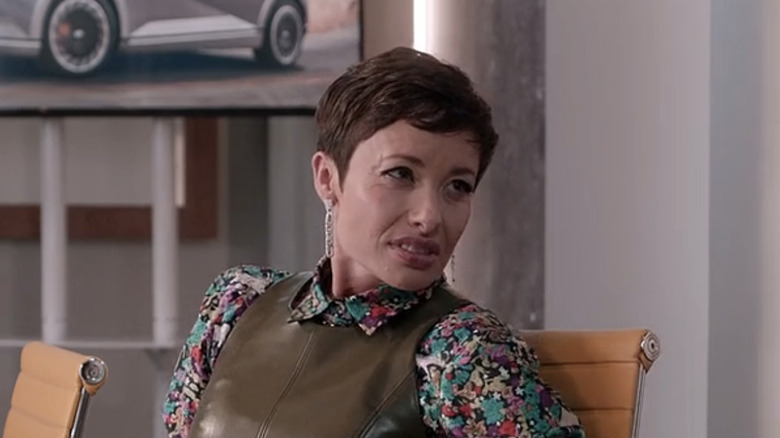 ABC
Earlier this year, Nicole Pacent appeared in Season 8, Episode 2 of ABC's "Black-ish." The sitcom follows the Johnsons, an upper-middle-class Black family trying to define and embrace their cultural identity in modern America. Family patriarch Andre "Dre" Johnson ("Law and Order's" Anthony Anderson) is an employee at a high-profile advertising agency in California, where he leads "Urban Marketing" campaigns.
By the time Season 8 begins, however, Dre has finally become a senior vice president and a member of his company's general advertising team. Pacent played Erica, one of Dre's new team members who initially lacks interest in his ideas for a Super Bowl commercial. Instead, she champions the "eccentric" ideas of their white co-worker Griffin ("Veep" actor Reid Scott), whose laid-back attitude rubs Dre the wrong way. Eventually, Griffin and Dre collaborate on a pitch that wins Erica's approval, along with the rest of the team and Dre's boss.