Penelope Garcia Will See More Action In Criminal Minds: Evolution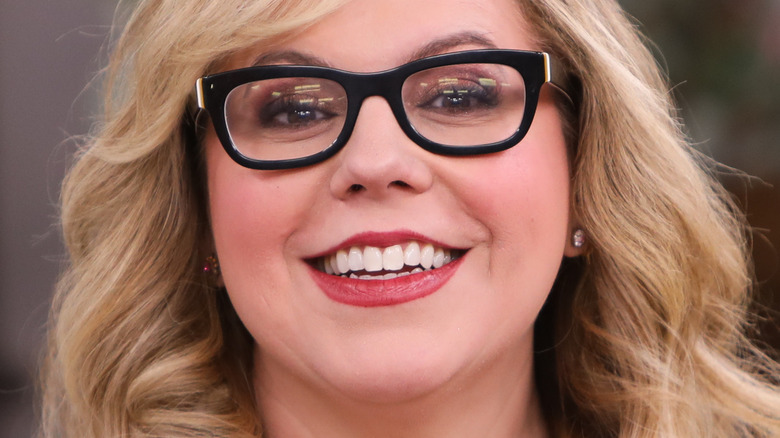 Paul Archuleta/Getty Images
The following article contains mild spoilers for "Criminal Minds: Evolution"
The upcoming revival of the much-beloved CBS procedural "Criminal Minds" has thrilled fans with recent sneak peek trailers. The series — which is set to debut its first two episodes on November 24 exclusively on Paramount+ — has promised fans that they will get something that reflects the show's long, storied past and yet brings the crew into the 2020s. But without the strictures of network censors, you can expect some darker mysteries to unfold. Most of the gang is returning, putting many beloved, familiar faces in regular danger.
Among the actors and characters returning to the show is Kirsten Vangsness' Penelope Garcia, the team's tech queen, and their Media Liaison officer. If the profiling needs tech help, they turn to the colorful, quirky Penelope for everything from a quick name search to a deep, code-breaking dive into encrypted files. From her oddball interests to her never-ending banter with Derek Morgan (Shemar Moore), she sticks out among the show's more intense, serious personalities. While Penelope mainly stays at headquarters and behind her computer, it seems that "Criminal Minds: Evolution" is set to change Penelope's office-bound ways for good.
Penelope will be back with the team - and in action - this time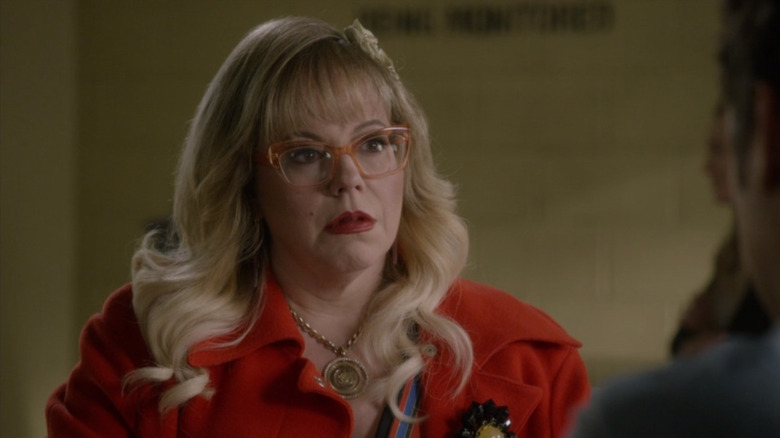 CBS Television
Fans of the show will recall that during the series finale of "Criminal Minds," Penelope Garcia accepted a job working for a non-profit and quit the BAU. Per TV Line, she's been happily cocooning at home during the pandemic under her job's strict protocols for COVID-19, enjoying her new workplace when the BAU team comes calling. She finds herself pushed back into the world of dangerous criminals and one truly frightening unsub. One can assume that Penelope will still be providing the team with all the external help they require, along with her inimitable fashion sense and wit.
Speaking to TV Line, Kirsten Vangsness touched on her character's role in the original "Criminal Minds." She noted, "I did 324 episodes of the show where most of the time, I'd say 90% of the time, I'm doing exposition alone in a room, talking to nobody, and pretending that they're there." It seems that things will be different for Penelope Garcia in "Criminal Minds: Evolution." Vangsness excitedly described how her character was more active in front of the camera and how Garcia will be seen having legitimate exchanges with other characters on-screen. She went as far as to say: "Man if you don't like Penelope Garcia, you're going to have to fast forward much of this program because I get to do a lot of things."
Audiences and fans will have to wait and watch to discover how deeply involved Penelope will become in the team's upcoming daily dramas.