Joe Mantegna Sees Criminal Minds: Evolution As 'Icing On The Cake' - Exclusive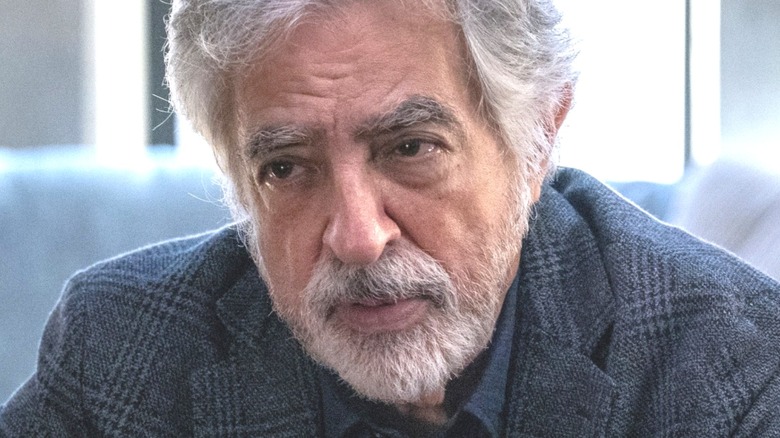 Michael Yarish/Paramount+
The "Criminal Minds" revival, "Criminal Minds: Evolution," premieres on Thanksgiving day on Paramount+, a culmination of two years of speculation about whether the show would return after hanging it up after 15 seasons on CBS in 2020.
Front and center on the new series is veteran actor and original "Criminal Minds" alum Joe Mantegna, who is reprising his role as Supervisory Special Agent David Rossi on the highly specialized team of agents in the FBI's Behavioral Analysis Unit. On "Evolution," the team is tackling their most complex case ever when a cross-country network of serial killers goes on the attack. The series also stars returning actors Paget Brewster as Emily Prentiss, Kirsten Vangsness as Penelope Garcia, and Aisha Tyler as Dr. Tara Lewis, among others.
Having starred in the series for 13 seasons, Mantegna knows his character inside and out and isn't shy about discussing how much he loves the role. During an exclusive interview with Looper, Joe Mantegna spoke candidly about what returning for another season via "Evolution" means to him.
'I feel very blessed'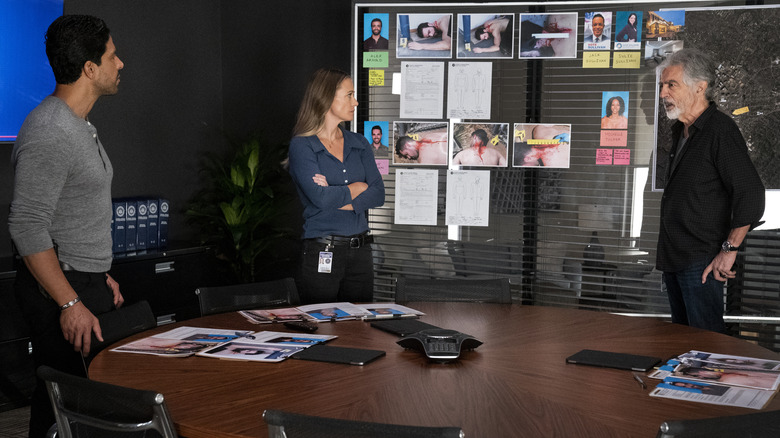 Michael Yarish/Paramount+
When asked what he's most thankful for when it comes to his career, the 75-year-old actor doesn't beat around the bush.
"I'm thankful every day for my entire career — period," Joe Mantegna says. "This is just more icing on the cake. I feel very blessed. I've been doing this for over 50 years now, acting as a professional actor, and it wasn't always the most financially successful job in the world. But I've always enjoyed what I did, and I still do."
When it comes to "Criminal Minds: Evolution" specifically, Mantegna admits he would have felt satisfied with leaving the series where it ended on CBS, but he is more than thrilled to be back in the saddle.
"I was very comfortable doing the 13 seasons I did on 'Criminal Minds,' and [I thought], 'I did it. It's over. We'll chalk that up to experience,' and it was a wonderful experience," he says. "To get that second time around the track, it's a second blessing. I've enjoyed the people. I enjoyed the lifestyle, which was the main reason I did it in the first place."
Expanding on that, he says, "[Before 'Criminal Minds'] I was doing more film work, a lot of travel, and ... for family and stuff, I was looking for a work situation where I could have more control over being able to come home every night and know what I'm doing for a good portion of the year. ... I never knew from one month to the next where I was going or what I was going to do. I like the logic of doing a series, especially one I enjoy, so doing it again is a double blessing."
"Criminal Minds: Evolution" premieres with back-to-back episodes on Thursday, November 24 on Paramount+.