Jason David Frank Nearly Got Into Two Separate Fights With Jean-Claude Van Damme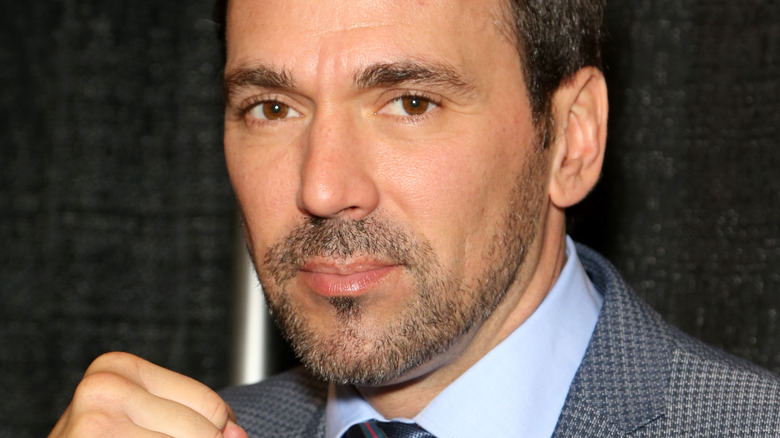 Gabe Ginsberg/Getty Images
On November 20,  news broke that actor and martial artist Jason David Frank died at 49 years old. While Frank's acting career spanned decades, the work for which he was most well-known was his role as the Green and White Power Rangers starting in the original "Power Rangers" TV series. Understandably, news of Frank's death hit "Power Rangers" fans hard, given the important part he played in the franchise's early popularity and subsequent development.
Frank's life even mirrored that of the Green Ranger, in that both he and his most well-known character ended up succeeding in unlikely ways. In "Power Rangers" canon, the Green Ranger starts off as a villain, before overcoming his evil influence and eventually leading the Power Rangers team. Frank, meanwhile, initially signed on for just 10 episodes of "Power Rangers," but ultimately became so popular he stuck around not just for the balance of the original "Power Rangers" show but for a number of subsequent incarnations of "Power Rangers" too.
Of course, Frank booked the Green Ranger role in the first place at least partially on the strength of his martial arts abilities. In fact, Frank's martial arts expertise nearly landed him in a fight with noted action movie star Jean-Claude Van Damme on two separate occasions.
Jason David Frank and Jean-Claude Van Damme maintained a contentious relationship that almost led to blows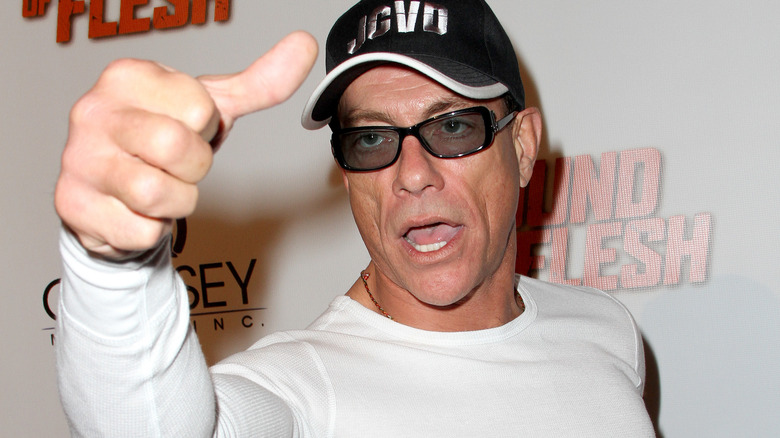 CarlaVanWagoner/Shutterstock
Shortly after the second time the two action stars almost fought, Combat sports blog FloCombat published a history of the contentions relationship between Jason David Frank and Jean-Claude Van Damme, including some direct quotes from Frank himself explaining how their dynamic twice nearly erupted into full-on fights.
First, Frank met Van Damme, who he had idolized, at a "Power Rangers" event in 1995. Frank found Van Damme rude, and in 2010 issued a challenge to fight Van Damme in an organized mixed martial arts match. This first possible fight, however, never came to fruition.
Then, backstage at a Comic Con event in 2017, after both actors finished scheduled appearances, Van Damme approached Frank alongside his entourage, seemingly looking to provoke the Green Ranger into hitting him. "I clinched up with him and put him against the wall and he's talking and he froze up and I raised my knee and said, 'Do you want to [do] this?' and he doesn't do anything so I let go," Frank told FloCombat. Shortly after that, Comic Con security separated the two men.
A Daily Mail piece about this incident notes that Frank challenged politician Herschel Walker and pro wrestler CM Punk to fight him as well. Whereas nothing came of these challenges, however, his enmity with Van Damme culminated in a face-off seven years later that nearly blew up into a backstage brawl.
Jason David Frank didn't hold the incident against Jean-Claude Van Damme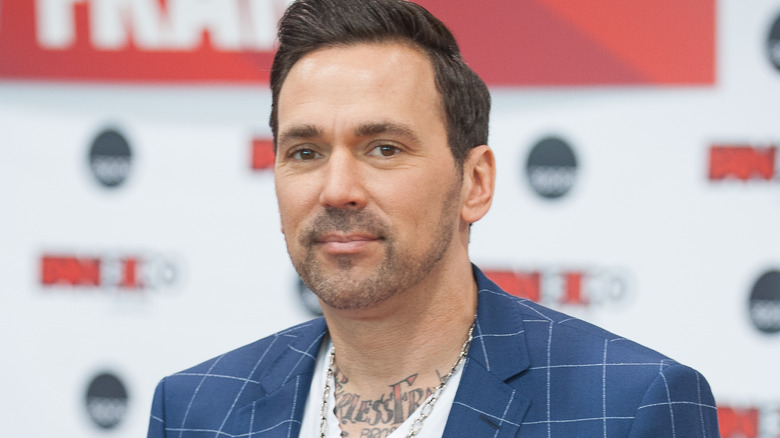 Che Rosales/Getty Images
According to Jason David Frank's account of his backstage encounter with Jean-Claude Van Damme, the aggressor in the situation was Van Damme. Frank, meanwhile, had previously suggested the two compete in a sanctioned MMA competition.
Despite the nature of this experience, Frank maintained that he held no ill will toward Van Damme in its aftermath. In a Facebook post shortly after news of the incident broke, for example, Frank encouraged fans of Van Damme's films to continue to appreciate his body of work without letting the near-fight influence their opinion.
Frank also discussed their contentious history during a Q&A at a later Comic Con event, of which footage is available on YouTube. In the clip, a fan asks Frank if he's still interested in an organized bout with Van Damme. Frank responds that, while he's game, his only interest in the fight would be to raise money for charity, given that he holds no ill will toward Van Damme personally.
While Frank's disappointment with Van Damme as an individual dated back to 1995, then, Frank was adamant about separating the artist from his art throughout their ensuing conflict.