Star Wars Fans' Love For Andor Is At An All Time High Following A Stunning Season 1 Finale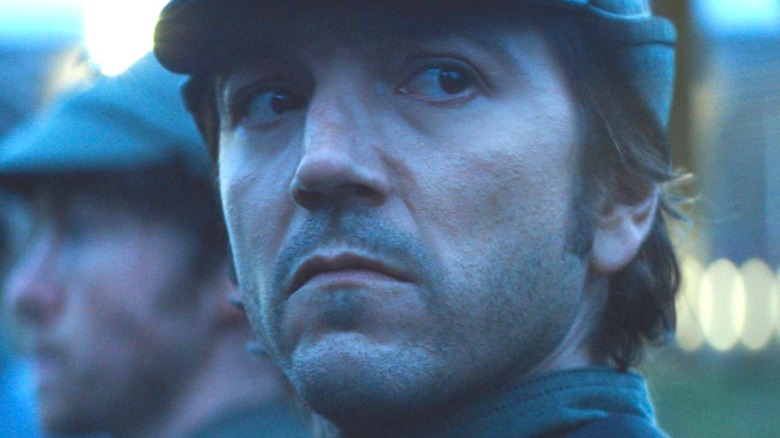 Lucasfilm/Disney+
"Andor," the critically-celebrated prequel to the feature film heroics of "Rogue One," deftly weaves multiple Rebel and Empire narrative threads to a richly satisfying conclusion in its climactic Season 1 finale. As Episode 12 begins, Cassian Andor (Diego Luna) arrives back on Ferrix, risking his life in more ways than one to pay his final respects at the funeral of his adoptive mother, Maarva (Fiona Shaw).
Hunted by both the Empire's brutal Imperial Security Bureau (ISB) and by rebellion operatives intent on silencing him before he falls into the Empire's hands, Cassian barely touches down on Ferrix before he's plunged into a dangerous new mission. His ex-girlfriend Bix Caleen (Adria Arjona) has been imprisoned and tortured by Empire forces and Cassian must use the cover of Maarva's funeral procession-turned-riot to break her out. But ruthless ISB supervisor Dedra Meero (Denise Gough) and Cassian-obsessed Syril Karn (Kyle Soller) are also closing in on him as the episode literally explodes into a headlong race to the Season 1 finish line. For loyal "Star Wars" fans following the "Andor" saga, the end of the show's debut run seemed to exceed their highest expectations.
Andor fans couldn't say enough praise about the show's Season 1 finale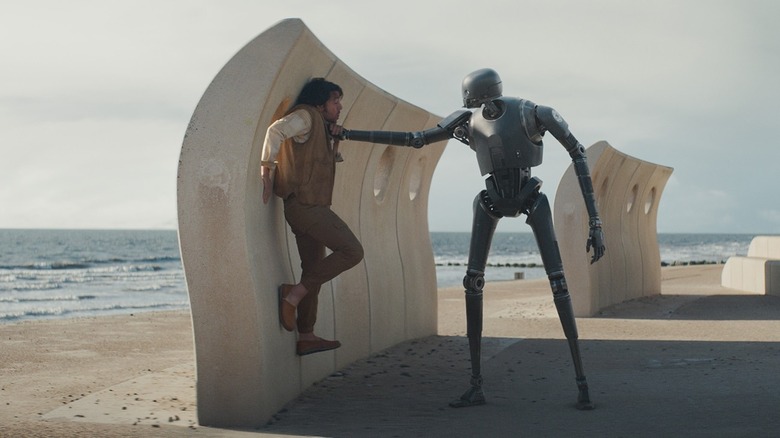 Lucasfilm/Disney+
Taking to Twitter to voice their full-throated approval of how "Andor" wound up its first season, @RayyanTCG declared the final episode basically had it all, saying: "#Andor's Finale is incredibly powerful. The emotions, the commentary, the action, the music and the writing are all perfect." For Twitter fan @joemcur, the series offers everything a "Star Wars" devotee could want, posting, "#andor is such a wonderful show. It's been the highlight of my week for the last 10 weeks. Not a single complaint... If you're a big SW fan, it's top tier SW." 
Along the same lines, @demiwilliams tipped their hat to the show's scriptwriters, in particular, declaring, "The #Andor finale was a perfect sendoff to an incredible season. Cassian's character arc is one of the most satisfying representations in SW and just showcases the effect of brilliant writing."
And one more major fan of the show added their voice to Twitter's love fest for the episode, and the series as a cohesive whole, with The Daily Beast's Alani Vargas serving up an online review titled: "'Andor' Season One Was 'Star Wars' at Its Most Beautifully Human."
Unfortunately for fans, they'll probably have to wait a very long time for Season 2, but if the quality of Season 1 is proof of anything, it's that it will be worth the wait.