James Cameron Says The Titanic Crew Initially Considered Building A Massive $10 Million Ship For The Film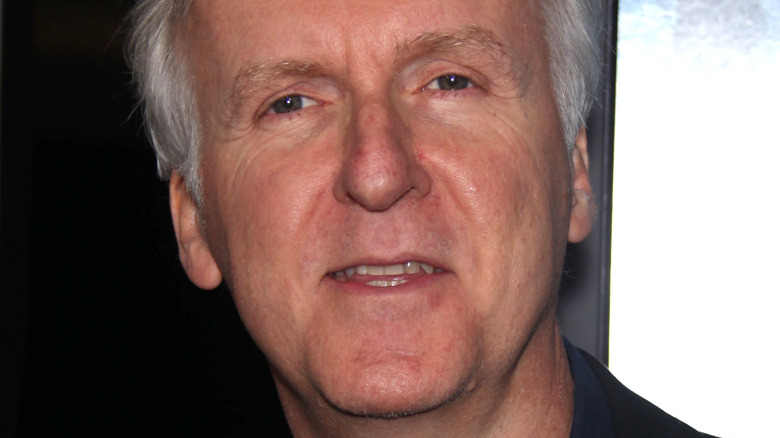 DFree/Shutterstock
James Cameron is a true innovator, if there ever was one. The Canadian filmmaker grew up with a love of science and technology that equaled his love of movies (via National Geographic), which is apparent when watching any of Cameron's movies. Whether delivering dazzling practical special effects in "Aliens," pushing computer animation forward with "Terminator 2: Judgment Day," advancing underwater filming technology for his several documentaries and "The Abyss" or revolutionizing 3D technology and motion capture in "Avatar," there's always something to be wowed by when James Cameron is at the steer. 
His technological breakthroughs have not only gone on to revolutionize the industry, but his ways have gone to influence and inspire many of his contemporaries, including Peter Jackson, Baz Luhrmann, Joss Whedon, and Michael Bay. Cameron will be making his grand return to the director's chair with the upcoming "Avatar: The Way of the Water," which is already being heralded for its continued advancement of both motion capture and underwater filming technology (via NME). 
But before "Avatar" became the king of the world, Cameron's epic romantic drama, "Titanic" was considered the peak of the director's achievements. Retelling the tragic sinking of RMS Titanic, interspersed with an equally ill-fated romance between two ship members from differing social classes, Cameron had some major hurdles to get through to showcase the catastrophic event properly. When it came to creating the iconic vessel itself, Cameron and company's initial plan went as well as Jack (Leonardo DiCaprio) trying to hold onto the door.
Building a giant Titanic had one giant drawback
When crafting "Titanic," director James Cameron and his team found multiple challenges in recreating the soon-to-be-sunk early 20th-century vessel. One conversation that came up would see the team briefly consider recreating a full-sized Titanic ship of their own. "We talked about literally going to the shipyard in Poland and building the Titanic," Cameron explains in an interview with GQ. "I said, 'Alright, great, so they can build the Titanic for us for $10 million, yeah we should think about that. Now, if we sink it, how many takes do we get? Hmm, one ... What if I want a second take?' So anyways, we decided not to build the Titanic as an actual floatable ship." 
With the idea having sunk faster than the actual Titanic, Cameron explains that the team eventually came up with the idea of moving much of their crew around the Baja, California area, where they utilized several extras and digital compositing to achieve much of the film's effects. Additionally, the team made use of miniatures and CGI people for long shots.
Cameron's attention to detail and passion for telling this epic tale translated into the film's eventual success. Along with earning over $2 billion at the worldwide box office (via The Numbers), becoming the second film to do so after its 3D re-release in 2010, it would go on to take home a record-breaking 11 Oscars, one of which being a win for best visual effects.