Jonathan Majors Carries A Rubber Clown Nose To Free Himself To Play Different Characters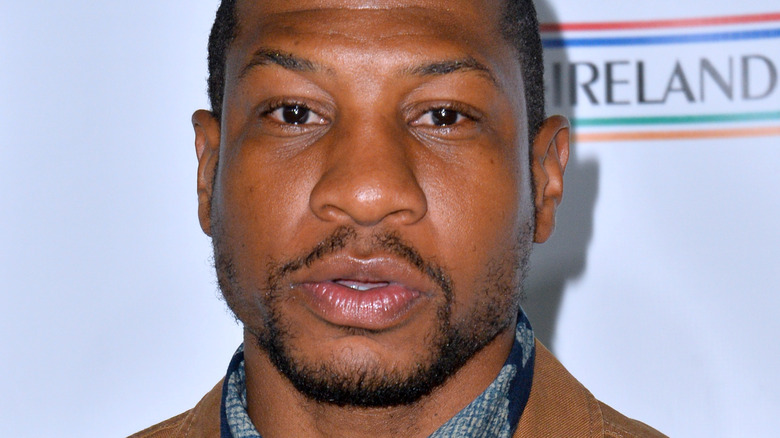 Featureflash Photo Agency/Shutterstock
Jonathan Majors has been a rising Hollywood star for a few years now, steadily making his impact on the film scene. While discovering his love for acting through theater, Majors quickly made the leap to film and TV after he graduated from the Yale School of Drama. He had roles in Dustin Lance Black's TV miniseries "When We Rise" and Scott Cooper's Western "Hostiles," but his breakout film was "The Last Black Man in San Francisco." Distributed by A24, the acclaimed drama follows Jimmie Fails (starring as himself) and Majors' Mont Allen, two friends trying to reclaim a house in San Francisco that was built by Jimmie's grandfather.
"The Last Black Man in San Francisco" launched Majors, who since then starred in HBO's "Lovecraft Country" – for which he earned an Emmy nomination – and Disney+'s "Loki" (via IMDb). Now, he's starring alongside Glen Powell in "Devotion," a drama centering on two Navy pilots during the Korean War.
Based on his slate of upcoming films, Majors will have even more opportunities to show his range and versatility. He's rumored to be playing Dennis Rodman in "48 Hours in Vegas," he'll star in Michael B. Jordan's "Creed III," and he has a role in the next "Ant-Man" film from Marvel. It's a diverse slate of interesting roles in films ranging in budget. And this seems to be intentional on Majors' part, a versatility he hones through the use of a keepsake from his time in drama school.
Jonathan Majors carries around a rubber clown nose as a reminder to access his own 'untamed spirit'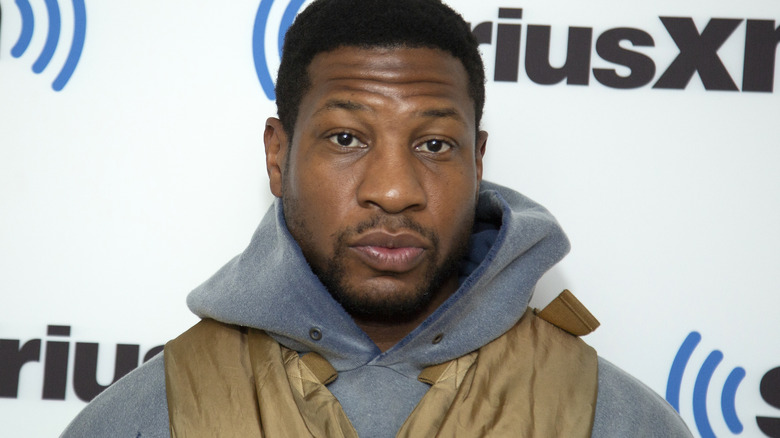 Santiago Felipe/Getty Images
On the Kelly Clarkson Show promoting "Devotion," Jonathan Majors discussed some items he holds on to while on the road filming. One of them is a clown nose he received in his final year at the Yale School of Drama. "The nose is the last frontier of drama school," he explained. "It gives you access to the untamed individual that you are."
While reflecting on how his 9-year-old daughter still has that untamed spirit, he told Clarkson that, as a 33-year-old man, the nose helps him recapture those untamed parts of himself that he needs to be an actor. "It gives us permission to go back to that place and operate because the characters I am fortunate enough to play jump all over the place," he said. "There's so many things that can socialize you to not do certain things and stop your expression, and this little trickster here is a magic door into my little 9-year-old self." Majors went on to add that he finds this "a little romantic."
As for "Devotion," Majors hopes audiences will come out to see it in theaters because the whole theater experience is a communal one where people can watch a film in large groups and achieve personal healing together. "It was important that we all saw it together to witness and to take on that moment of catharsis, so we could all heal, and grow, and be put in a mindset that would allow us to collectively move forward," he told Collider.