NCIS: Hawaii Fans Can't Stand Cassandra's Behavior In Season 2 Episode 8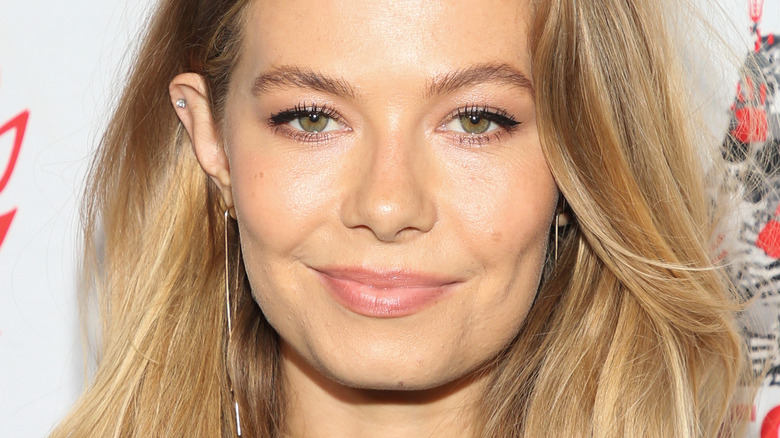 Paul Archuleta/Getty Images
"NCIS Hawai'i" Season 2 just gave fans what is arguably one of the show's most complicated episodes. Last night's Episode 8, titled "Curtain Call," followed an exciting mission for the team. Jane Tennant (Vanessa Lachey), Kai Holman (Alex Tarrant), and Jesse Boone (Noah Mills) are brought on to solve the death of a Naval Petty Officer who was killed while performing at a local theater production. A cast member from the theater gives the team a tip about projects that the petty officer may have been filming on the side, leading to the discovery that the victim was a part of productions for top-secret Naval training videos on various procedures. It all points in the direction of specific training on Navy safehouses, which sets Tennant on a dangerous path with the help of a contractor named Charlie 1 (Linc Hand) and without the rest of the team.
As Tennant leaves, she calls to check in on her son, Alex (Kian Talan). However, Alex isn't alone at the house, as his girlfriend Cassandra (Sierra Swartz) is over again. Tennant has had a particularly tough time dealing with Alex's choice to date Cassandra. Not that she doesn't feel Cassandra is nice, but because she is older and seems to influence a lot of Alex's decisions. We've seen this come to a head during Season 2 already, with Tennant being alarmed by Cassandra's effect on Alex's college decision and generally being annoyed by her manners.
During "Curtain Call," this seems to get worse, and many fans can't seem to stand Cassandra's behavior.
NCIS: Hawai'i fans are starting to have problems with Cassandra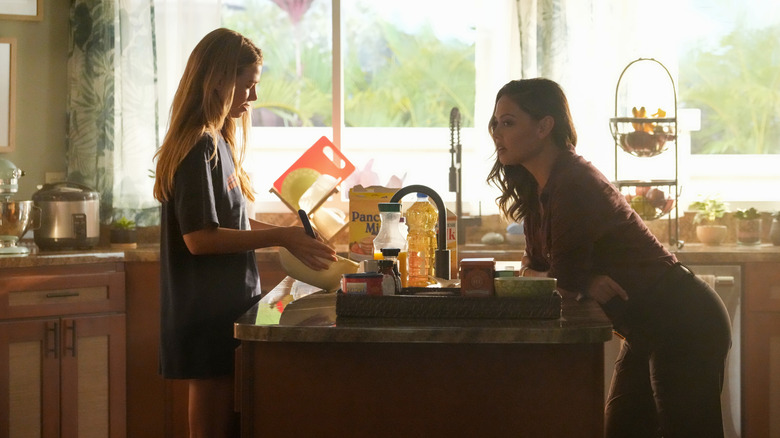 Karen Neal/CBS
A number of fans of "NCIS: Hawai'i" sounded off on regarding "Curtain Call," and they took to Reddit to say they find Cassandra just as annoying as Jane Tennant. Not only does Cassandra get in the way of Tennant speaking to her son before she goes on a dangerous mission, but she is still there in her pajamas the morning Tennant arrives back from it. The episode ends with Tennant yelling angrily for Alex, and many fans feel this is justifiably so. 
u/JBraxt29 posted, "Cassandra, the queen has returned to her castle and you need to see yourself out!" Other fans also reflected their annoyance for Cassandra as well. u/roobarbing tweeted that they wanted to see Tennant throw Cassandra out of her house. "If Jane isn't about to throw Cassandra out, I'm about to," they noted. u/whistlerkate even said that they loved everything about the episode except for Cassandra given her treatment of Tennant. "I loved the episode I love this team I love everyone except Cassandra."
Ultimately, many fans like u/layne025 feel that Cassandra is being intrusive and that it is impressive that Tennant has been able to be as understanding as she has been. "I hate how intruding Cassandra is. She's so annoying. And I applaud Tennant for having very long patience," they stated. It will be interesting to see what happens during Episode 9, as it seems Tennant has finally had enough.
Unfortunately, fans will have to wait until Monday, December 5th at 10/9c to see it all unfold on CBS.