Why Cassandra From NCIS: Hawai'i Season 2, Episode 4 Looks So Familiar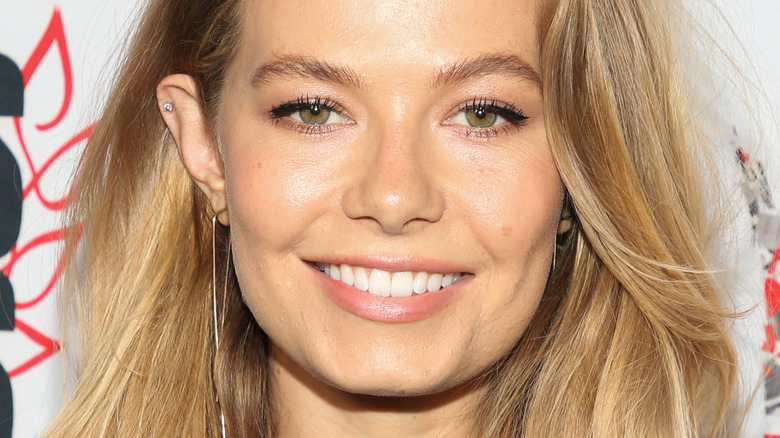 Paul Archuleta/Getty Images
Whereas the mainline "NCIS" series premiered in 2003 and has continued relatively uninterrupted for hundreds of episodes, spinoff "NCIS: Hawai'i" is currently the show's youngest cousin after debuting in September of 2021. As its title suggests, "NCIS: Hawai'i" revolves around a branch of the Naval Criminal Investigative Service, just like its predecessor, located in the state of Hawaii rather than Washington D.C.
Season 2 of this latest "NCIS" spinoff premiered in September of 2022, just one year after the series' debut, and only months after the Season 1 finale. As is typical for "NCIS" and its offshoots, storylines on "NCIS: Hawai'i" are largely episodic. In the fourth episode of Season 2, the show's team of investigators must solve a string of murders in the vicinity of sacred temple grounds. At one point during this investigation, Special Agent Jane Tennant (Vanessa Lachey) leaves for dinner with her son Alex (Kian Talan), who proceeds to introduce his mother to his partner Cassandra, portrayed by Sierra Swartz.
While many of Swartz's credits are from the year preceding the premiere of "NCIS: Hawai'i" Season 2, Episode 4, viewers may recognize her from one of her appearances in a few notable projects.
Sierra Swartz is in the 2022 Cheaper by the Dozen remake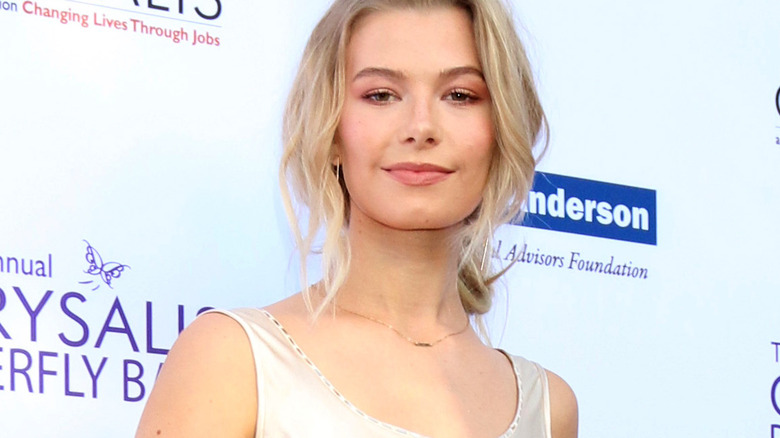 Kathy Hutchins/Shutterstock
Sierra Swartz technically started acting in 2012, in a short film titled "Endemic." Over the course of the following eight years, she voiced a character in an animated series, appeared in two additional shorts, and is credited as Beach Girl in the 2020 horror feature "No Escape." In 2021, she wrote, directed, and starred in a short titled "Womanhood," and led an episodic audio series called "So You Want to Be a Honeypot."
Finally, in the year 2022, Swartz kicked off a run of roles in a series of popular works when she appeared in the Disney+ original remake of "Cheaper by the Dozen." Like both versions before it, the 2022 version of "Cheaper by the Dozen" is about a family of 12 kids, and the comedy and drama inherent in such a chaotic home environment. Swartz plays a young character named Kimmy, who is not a part of the central family. Swartz's appearance in "Cheaper by the Dozen" is brief, but those that might recognize the actor may well remember her from her role in the Disney+ original.
Swartz appears in an episode of Westworld Season 4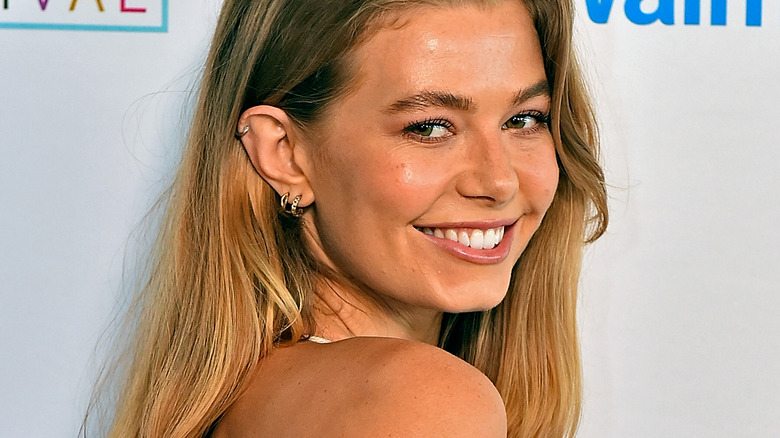 Justin Ford/Getty Images
The 2022 "Cheaper by the Dozen" remake premiered on March 18, 2022. Sierra Swartz followed up her role in that film with an appearance in "Westworld" Season 4, Episode 3, which premiered on July 10 of that same year,
Like most episodes of "Westworld," Season 4, Episode 3, which is titled "Années Folles," alternates between the points of view of a few central characters. At one point, host — essentially meaning she's a robot — Maeve (Thandiwe Newton) and Caleb (Aaron Paul) visit a park that resembles the immersive cowboy theme park introduced in the show's first season, but recreating Chicago in the Prohibition era rather than the Wild West. There, they meet a version of Dolores, the robot typically played by Evan Rachel Wood, whose consciousness is key to the show's overarching story. Swartz, however, portrays this new park's version of Dolores.
Swartz is in one of the final episodes of Animal Kingdom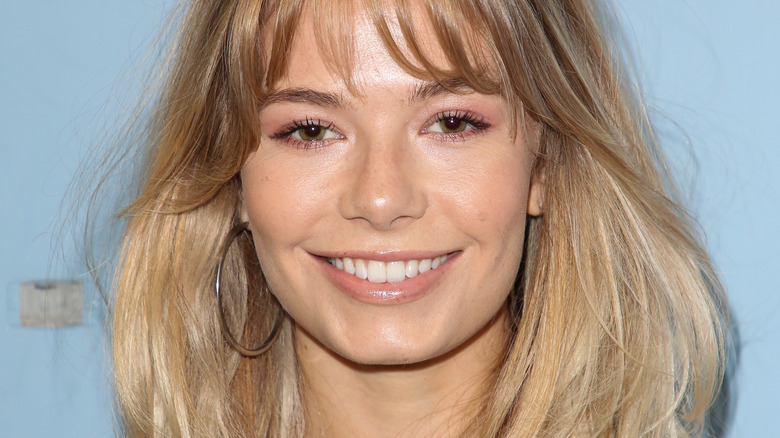 Paul Archuleta/Getty Images
Finally, Sierra Swartz's most recent role prior to her appearance on "NCIS: Hawai'i" is in Episode 10 of the final season of "Animal Kingdom," which is titled "Clink."
Though much of its action takes place in the present, "Animal Kingdom" flashes back to times in its principal characters' pasts throughout, even returning to certain timelines on a regular basis to tell season-long storylines. "Clink" includes a visit to one such timeline, in 1992. At one point during the episode's extended flashback, future criminal leader Smurf (Leila George) visits Baz (Darren Mann), her adopted son. Baz introduces her to a woman named Charley exiting his shower. Smurf then sleeps with a man who is notably around Baz's age, implicitly driven to do so by jealousy after seeing Baz with Charley, who is portrayed by Swartz.
While these roles cover Swartz's filmography for the time being, her string of appearances in multiple large-scale projects over the course of 2022 alone suggest that she likely has a bright film future ahead of her should she continue to pursue an acting career.