Netflix Plans To Have 700 Original TV Series, Movies In 2018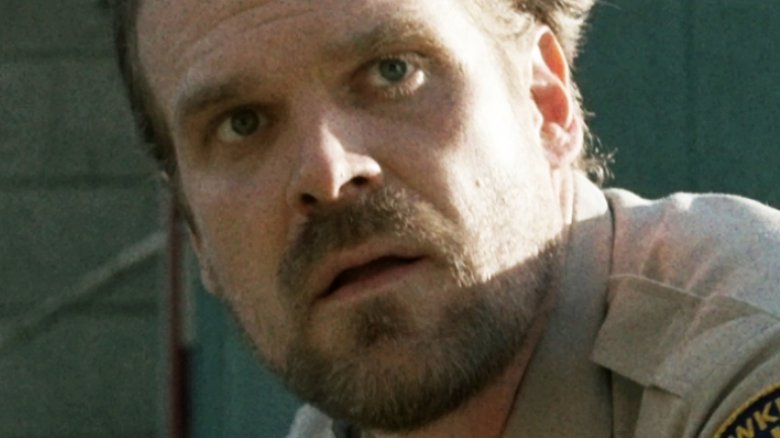 This year, you'll never get stuck with nothing to watch on Netflix. 
Speaking on Tuesday during the Morgan Stanley Technology, Media & Telecom Conference (via Variety), Netflix CFO David Wells revealed that the service plans to have about 700 original television series and movies available to stream this year. This figure includes 80 original productions from international territories, like the hit psychological thriller show Dark, produced in Germany and co-created by Baran bo Odar and Jantje Friese. It also accounts for original series and films already listed on the site. 
Wells noted that because Netflix's standing strategy is to continue to add content, its mission for this year is to ramp up output at an astronomical rate. "It's working, it's driving growth," he said, adding that there's "no religion" with the company regarding the source of its programming, despite Netflix's intent to produce more and more of its own content each year. "People don't care where the stories come from. We're about having the best content. We don't necessarily have to do it ourselves," stated Wells.
In terms of marketing these original projects, Netflix plans spend more than $8 billion on content creation in 2018, and will boost its budget from $1.3 billion from last year to $2 billion this year. Wells explained, "We used to think every incremental dollar was best spent on content ... [but] we think marketing is a multiplier on the content spend."
To reach its lofty goal of 700 original shows and movies, Netflix has brought on big-name creatives, including Shonda Rhimes and Ryan Murphy, in exclusive content creation agreements. Murphy, known for his work on the American Horror Story and American Crime Story anthology series, recently entered a five-year deal with the streaming service. Rhimes, a prolific producer and the mind behind Scandal and Grey's Anatomy, signed a massive deal with Netflix in the summer of 2017.
Netflix is wasting no time in rolling out its new wave of content, with 50 new original releases coming in March alone.