Everything Coming To Netflix In March 2018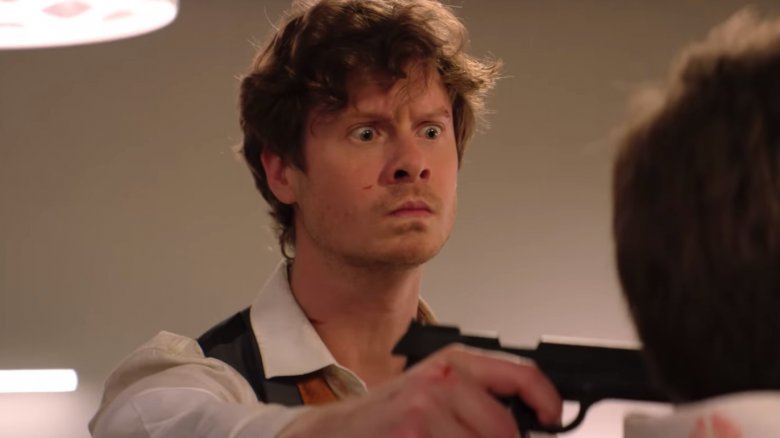 This March, Netflix is heating up its lineup with more original movies and TV shows than you can shake a Fire Stick at, and we've got the scoop on everything that's worth getting excited about. We're staring down the barrel more than 50 new original releases, including the latest seasons of Jessica Jones, Santa Clarita Diet, and A Series of Unfortunate Events — and that's just the beginning. Even Alex Garland's new sci-fi epic Annihilation is hitting Netflix in the U.K. (although everybody else will still have to trudge to the theater to see it).
So go ahead and cancel your gym membership, because you won't want to miss this month's new arrivals. Here's everything coming to Netflix in March 2018, starting with the Netflix originals.
21 Thunder: Season 1 — March 1
Netflix starts off the month with 21 Thunder, a dramatic sports series centered on a fictional soccer team called the Montreal Thunder. From the trailer, it looks like a Friday Night Lights for the soccer crowd, following the players and coaches through the drama of their personal lives both on and off the field. Queue up Season 1 on March 1.
B: The Beginning — March 2
Anime will be all over your watchlist this month, and Netflix is starting the barrage with B: The Beginning. The story centers on a world-renowned detective named Keith and a young boy named Koku who have to stop a mysterious serial killer known only as "B." Get ready for a race through the future on March 2.
Flint Town — March 2
The town of Flint, Michigan, made headlines in 2014 when officials discovered that over 100,000 people had been exposed to contaminated water. Now, Netflix is centering a new documentary series on the controversial burg from a different angle — Flint Town follows the town's law enforcement as they deal with crime, violence, and outrage in the wake of the water crisis. Tune in for every nail-biting moment on March 2.
Girls Incarcerated: Season 1 — March 2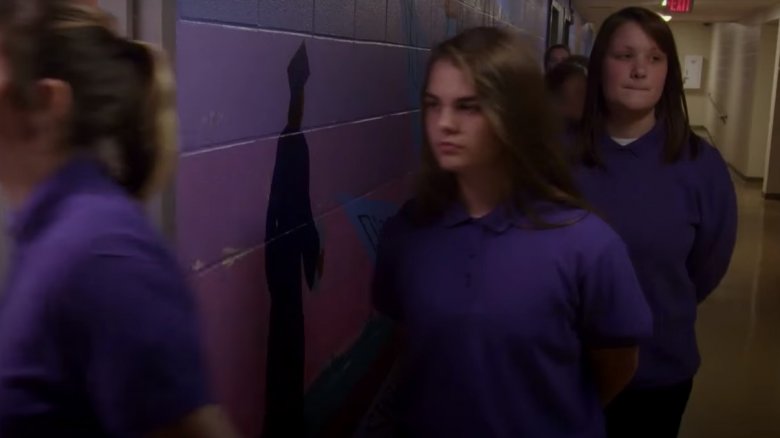 First it was 16 and Pregnant; now it's 16 and penalized. Girls Incarcerated is a new documentary series that goes behind the bars of juvenile women's prisons to follow the day-to-day lives of their young inmates. Season 1 arrives on March 2, so tune in for all the drama the justice system has to offer.
Ravenous — March 2
Also known by its original title of Les Affames, Ravenous is a Canadian drama about a small group of survivors in rural Quebec struggling to survive against a zombie horde. Directed by Canadian horror auteur Robin Aubert, Ravenous earned acclaim at the 2017 Toronto International Film Festival and walked away with the award for Best Canadian Film. There's not much more hype we can give it, so check it out when it hits Netflix on the second of the month.
Voltron: Legendary Defender: Season 5 — March 2
It's doubtful that anyone was expecting five seasons of the Dreamworks/Netflix collaboration Voltron: Legendary Defender when it debuted in 2016, but, well, here we are, and it's been a pretty wild ride. The show has become an animated tour de force, pulling in both the grown-up '80s babies and modern-day kids. Season 5 lands on March 2.
The World's Most Extraordinary Homes: Season 1 — March 5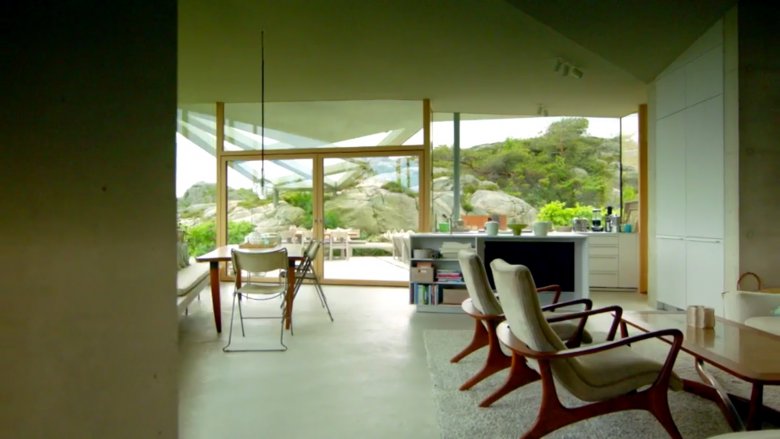 Think you've got a crazy home just because you spent your life savings on lawn flamingos? Think again. This Netflix rebranding of the BBC Two show takes a stunning look at some of the most radical residences on the planet, from architectural wonders nestled deep in the woods to extravagant island retreats. It's the kind of house porn that'll make your doublewide feel even less adequate than before, but in a good way. Check out Season 1 on March 5.
Jessica Jones: Season 2 — March 8
Netflix has proudly announced that every episode of Jessica Jones: Season 2 was directed by a woman, which is great, but all we're hoping for is more of the same amazing story and drama we got in Season 1, regardless of who's behind the camera. Fans have been waiting for a second season of Jessica Jones since 2015, only to feel their souls constrict a little more every time Netflix put out a Defenders or Legends of Tomorrow instead. Well, the long, bitter wait is over. Tune in for more episodes of everyone's favorite alcoholic superheroine on March 8.
Bad Guys: Vile City: Season 1 — March 8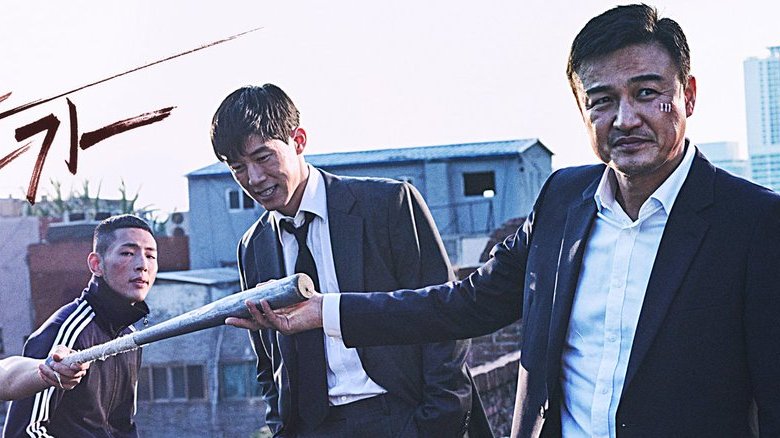 This South Korean crime thriller is a direct spinoff of the 2014 series Bad Guys, which saw three criminals released from prison to help track down even worse criminals. Think of it like an Asian Suicide Squad, only without superpowers and with an ending that people actually liked. Bad Guys: Vile City (or Evil City, or City of Evil, depending on the translation) follows the same premise with a new cast, and looks just as riveting as the original. Check it out on March 8.
Ladies First — March 8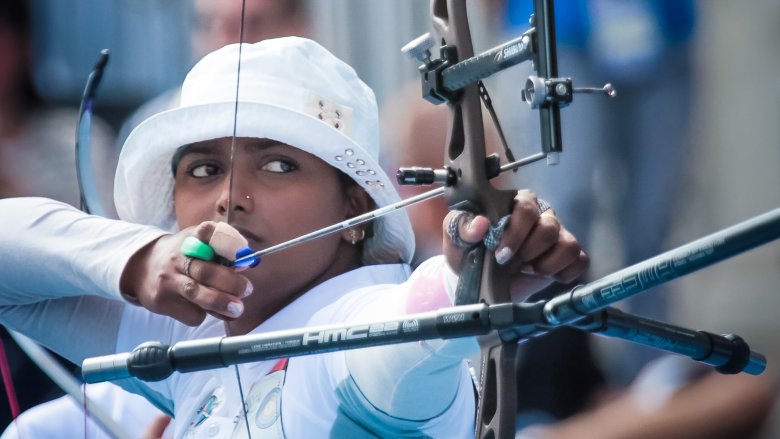 Getty Images
If you follow Olympic archery, you'll probably recognize the name Deepika Kumari, one of the top female archers in the world. Ladies First is a new documentary that delves into Kumari's roots on the streets of India and traces her hard-fought journey from poverty to one of the world's most elite athletes. Tune in for what's bound to be an emotional journey on March 8.
Collateral — March 9
For high-octane murder mystery hijinks, look no further than Collateral, a limited series about a seemingly senseless murder on the streets of London and a police detective who's certain that there's more to the story than meets the eye. Starring Mudbound's Carey Mulligan, Collateral looks like a sleek, thrilling mystery that'll keep you hooked until the last episode. Find out when it premieres on March 9.
Love: Season 3 — March 9
In this comedy series created by Judd Apatow, Paul Rust and Gillian Jacobs star as Gus and Mickey, two twenty-somethings caught up in the whirlwind of modern romance. After two seasons, the neurotic lovebirds have finally decided to buckle down and get into a serious relationship with each other. You can experience all the ups and downs when Season 3 of Love drops on March 9.
A.I.C.O. Incarnation: Season 1 — March 9
Netflix is rolling out a good half-dozen new anime series in March, and the second one slated to hit the streaming service is A.I.C.O Incarnation. This futuristic sci-fi story starts with an experiment gone wrong that creates an oozing AI monstrosity called Matter that's threatening to destroy the city...and maybe the world. Now, it's up to a bionic 15-year-old girl named Aico to save the planet. Strap on your blaster pistols and mark your calendar for March 9.
My Next Guest Needs No Introduction With David Letterman: Malala Yousafzai — March 9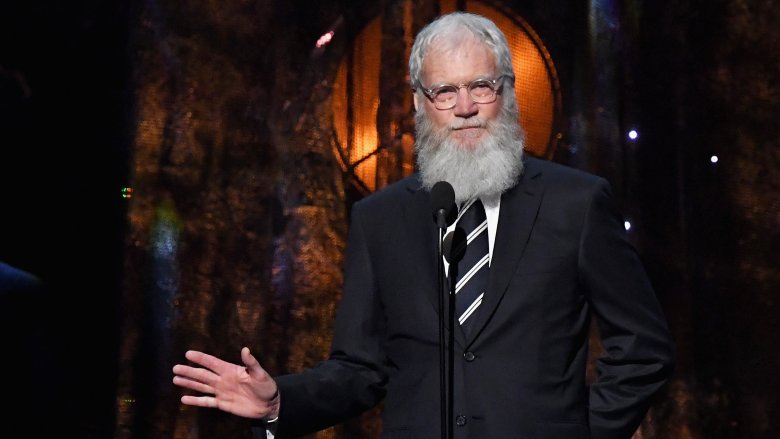 Getty Images
In the previous two installments of David Letterman's well-received hour-long talk show, the late-night legend sat down with Barack Obama and George Clooney. This month, Letterman is hosting a one-on-one with Malala Yousafzai, the youngest person to ever be awarded the Nobel Peace Prize. Take a look when the newest episode lands on March 9.
Nailed It: Season 1 — March 9
Netflix calls this cooking competition show "part reality contest, part hot mess," which should be an indication that things are about to get crazy in the kitchen. The show hand picks a group of terrible bakers and pits them against each other in a culinary cook-off for a $10,000 grand prize. Tune in for all the mayhem on March 9.
The Outsider — March 9
Starring Jared Leto as a soldier forced to begin working for the yakuza in exchange for his freedom, The Outsider definitely looks like an epic story with some seriously brutal action sequences. Look for it on March 9.
Trolls: The Beat Goes On!: Season 2 — March 9
Chalk this one up to truth in advertising: the beat never stops with this animated series, and some of us are trying to sleep. Season 2 of the Trolls spinoff arrives on March 9, so make a note to buy some headphones for your kid's tablet and let's move on to the next entry here, okay?
Children of the Whales: Season 1 — March 13
You probably won't understand a thing that's going on in the above trailer, so you're gonna have to trust us on this: Children of the Whales is about a boy who lives on an island that floats across an ocean of sand. He's blessed with special powers, but in exchange for that blessing, he's cursed with a short lifespan. When he meets a girl from another island, he may finally find a way to shake off his curse. Check it out on March 13.
Stretch Armstrong: The Breakout — March 13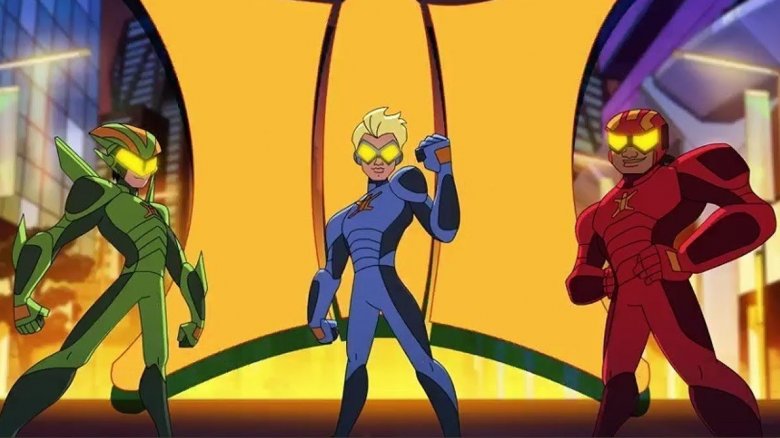 In June 2017, Netflix launched Puss in Boots: Trapped in an Epic Tale, an interactive series that let kids choose what happens next in the story — sort of like a digital version of those old "choose your own adventure" books. The streaming service followed that up with another incarnation called Buddy Thunderstruck shortly afterward. This March they're continuing the format with Stretch Armstrong: The Breakout, an interactive story revolving around the '80s toy line and modern hero of the Netflix show Stretch Armstrong and the Flex Fighters. Check it out on March 13.
Terrace House: Opening New Doors: Part 1 — March 13
There's something oddly charming about this Japanese language reality series. The premise is instantly familiar — a group of young people live in a house filled with cameras — but rather than the fights and drama of similar shows like The Real World or Big Brother, there isn't a lot that happens in Terrace House. It's just six people being pretty nice to each other. For 30 minutes at a time, you can watch a group of people sitting around, watching TV, eating, and awkwardly making eye contact. In Aloha State, the second season/version/whatever you want to call it, the same thing happened, but in Hawaii. It was spellbinding.
Where will the next season take us? The suspense is gently, apologetically killing us, but we'll all just have to wait until March 13 to find out.
Tabula Rasa: Season 1 — March 15
This series' name comes from the theory proposed by John Locke that every human being is born with a blank slate — a complete absence of ideas or preconceived notions. The story centers on a woman with total amnesia who finds out that she's the prime suspect in a murder investigation. To convince the police that she had nothing to do with the murder, she has to dig into her subconscious to prove she's innocent. It looks like a trippy, psychological ride, so don't miss it when Season 1 premieres on March 15.
Benji — March 16
Remember Benji, the beloved family film franchise about a homeless dog who saves some children from a gang of kidnappers? Well, Netflix is bringing the story to a new generation of kids with a brand new Benji reboot. If you'd rather relive the past, Netflix is also adding the original film to their lineup this month, so fans both new and old with have something to look forward to. Look for Benji on March 16.
Take Your Pills — March 16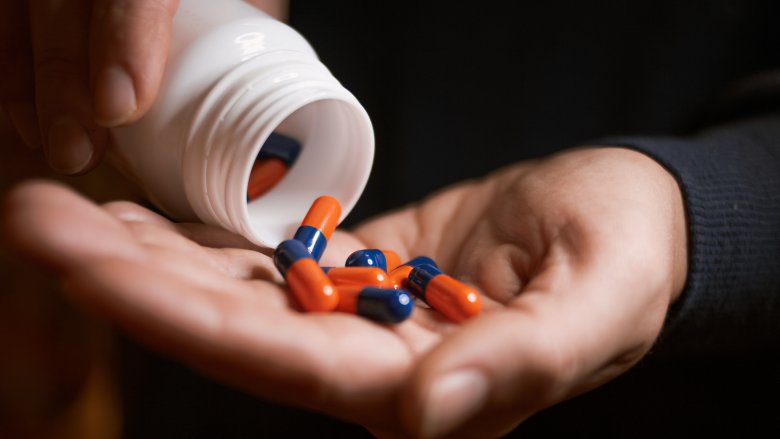 Shutterstock
Can one drug define a generation? That's the question asked by Take Your Pills. Directed by Alison Klayman, this documentary looks at the excessive use of stimulants like Ritalin and Adderall in modern culture. Queue it up on March 16.
Wild Wild Country — March 16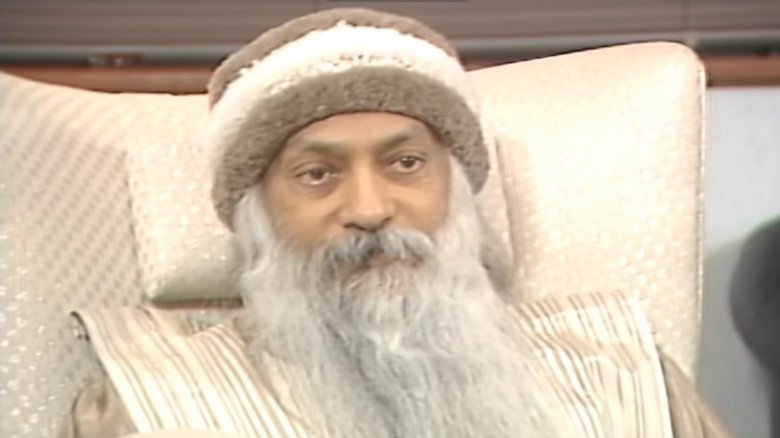 In 1981, an Indian guru began building a city in Oregon in the middle of nowhere, planning to turn the fringe community into a desert utopia. The group was later found to be behind the largest bioterrorist attack in US history and a plot to assassinate a government official. Wild Wild Country is an unforgettable journey through the group's formation and their later downfall. Look for it on Netflix on March 16.
On My Block: Season 1 — March 16
In urban L.A., four teenagers struggle to fit in at their new high school, while dealing with life in the inner city. That's the premise for On My Block, a new comedy from the creator of MTV's Awkward, Lauren Iungerich. The first season arrives on March 16.
Edha — March 16
There's a lot going on in the trailers for Edha, an Argentinian series focused on the dark side of the Buenos Aires fashion industry, but the main takeaway is that this is bound to be a gritty, brutal show. In a world of greed and betrayal, who can you really trust? Find out on March 16.
Spirit Riding Free: Season 4 — March 16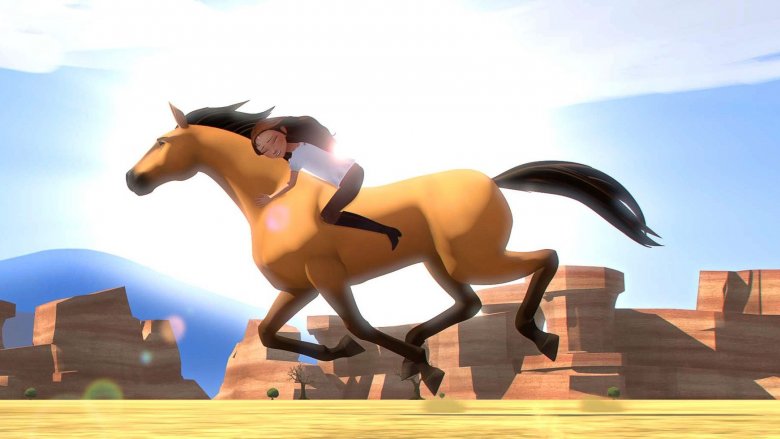 This tween animated series quickly became a favorite when the first season premiered, and now 12-year-old Lucky and her horse, Spirit, are saddling up for a fourth round of exciting adventures. Queue it up on March 16.
The Legacy of a Whitetail Deer Hunter — March 16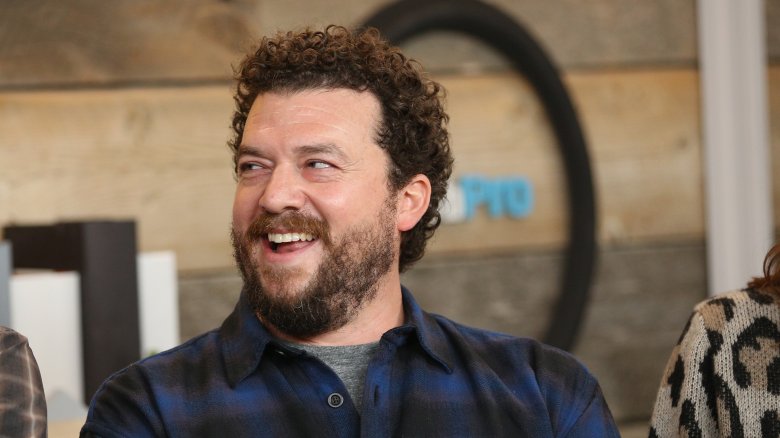 Getty Images
Based on the name, you'd probably expect The Legacy of a Whitetail Deer Hunter to be a dramatic indie feature, maybe a slow-burn romance set in a cabin in upstate New York. Then you realize that it stars Danny McBride and was produced by the folks behind Eastbound & Down, and all assumptions go right out the window. Josh Brolin costars, and the movie is scheduled to premiere at the 2018 SXSW Film Festival before its March 16 launch on Netflix.
Dinotrux: Supercharged: Season 2 — March 23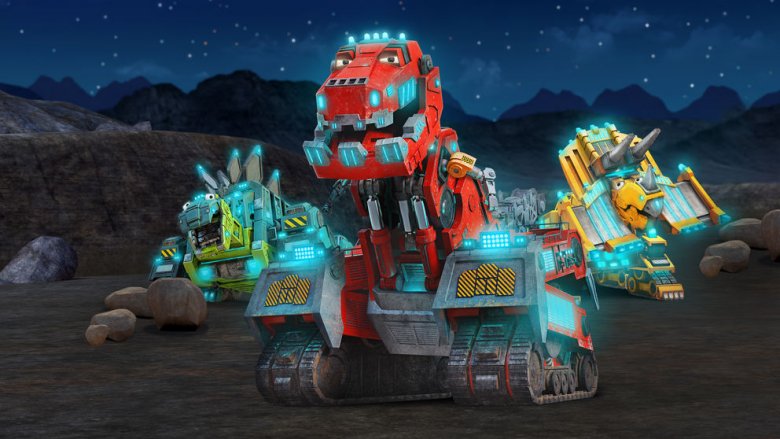 If you've ever felt the pang of nostalgia for those old after school cartoons like Bucky O'Hare or Street Sharks, you'll definitely get that ol' combine-random-things-and-animate-it vibe with Dinotrux: Supercharged. Part truck, part dinosaur, these kid-friendly superheroes fight villains and learn valuable lessons about friendship. Season 2 arrives on March 23.
Layla M. — March 23
Politically charged and culturally relevant, Layla M. is a story about an 18-year-old Muslim girl living in Amsterdam who's dealt with varying degrees of discrimination her whole life. But when she marries a man with ties to a Middle Eastern Islamic cell, her whole world changes. Tune in for the riveting journey on March 23.
Requiem: Season 1 — March 23
Originally aired on BBC One, Requiem is a fantasy thriller about a young woman who heads out to a small village in the country to find answers about her mother's death. There, she discovers dark secrets about her past and a supernatural force that may be behind everything. Take a look when Season 1 hits Netflix on March 23.
Roxanne Roxanne — March 23
Written and directed by Michael Larnell, this Netflix original movie tells the true story of Roxanne Shante, a female rapper who became a legend of hip-hop in the mid-'80s. Roxanne Roxanne follows the teenage MC through her early years and chronicles her rise to fame. Get with the beat on March 23.
Alexa & Katie: Season 1 — March 23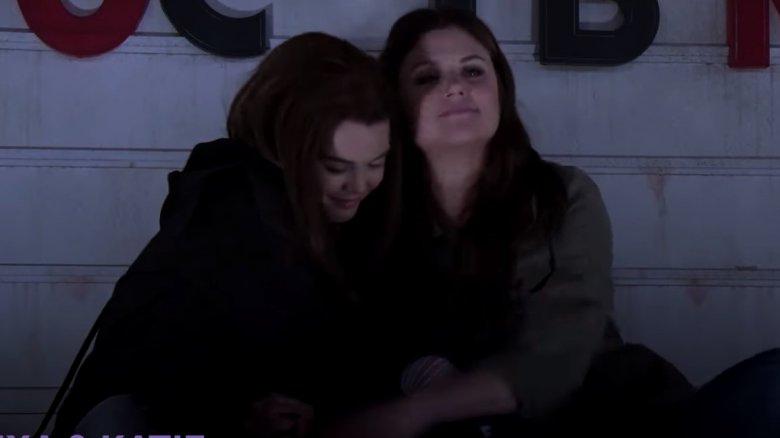 Yet another freshman comedy hitting Netflix, Alexa & Katie is about two besties going into their first year of high school. Follow along with all the teen drama and rivalry when the first season lands on March 23.
Game Over, Man! — March 23
From the team behind Workaholics comes one of the most anticipated Netflix films of early 2018 — Game Over, Man! The Workaholics crew star as three slacker waiters who have to rise to the challenge when the hotel where they work is hijacked by terrorists. Tune in for the laughs on March 23.
Santa Clarita Diet: Season 2 — March 23
This zombie comedy starring Drew Barrymore and Timothy Olyphant received rave reviews over the course of its first season, leaving fans clamoring for more almost from the beginning. It may have taken a year, but their wishes have finally been answered. The main cast is, of course, returning, and some of the guest stars for the new season include Joel McHale, Zachary Knighton, and Maggie Lawson. Look for it on March 23.
Sword Gai The Animation — March 23
With its unique CGI animation style, Sword Gai The Animation might just become your new favorite anime...or you might hate it completely. Ignoring the animation choices, it does have an interesting story: A young man finds a demonic sword that becomes part of his body, helping him defeat villains. Check it out when it lands on March 23.
The Mechanism: Season 1 — March 23
Loosely based on a corporate scandal and the subsequent investigation into Brazilian oil companies, The Mechanism is a scripted drama series about the corruption and greed behind the scandal. With Narcos executive producer Jose Padilha as showrunner, you know it's going to be a crazy ride. Take a look on March 23.
Lemony Snicket's A Series of Unfortunate Events: Season 2 — March 30
Winding down the month, Netflix is rolling out the second season of this fan favorite based on the popular series of children's books. The first season covered the first four books in the series, leaving books five through nine to be the main focus of the upcoming season (the last four will make up the source material for the third season). If you can't get enough of Count Olaf and the Baudelaire orphans, mark your calendar for March 30.
Rapture — March 30
If Roxanne Roxanne and The Tenacious Ones aren't enough hip-hop history to fill your month, Netflix is doubling down on their rap offerings with Rapture, an eight-part documentary series that takes a magnifying glass to the biggest rap stars on the planet. If you've ever wondered what goes on in the personal lives of celebs like 2 Chainz, G-Eazy, and A Boogie wit da Hoodie, you'll finally get your chance to find out on March 30.
First Match — March 30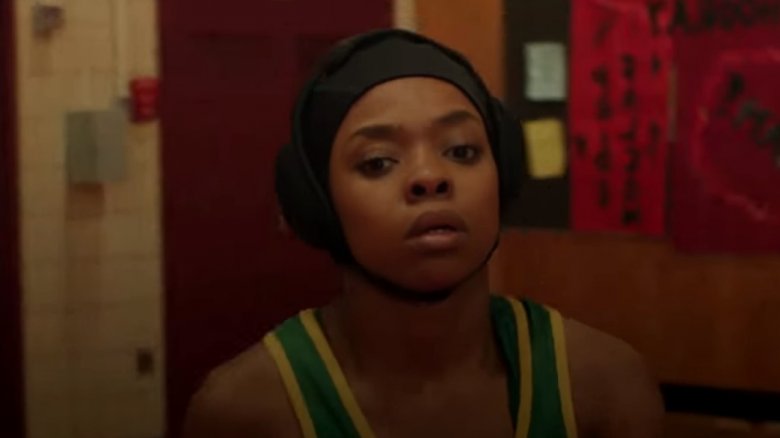 Continuing their theme of female empowerment in honor of International Women's Day, Netflix is releasing this hard-hitting drama about a teenage girl who joins an all-boys wrestling team. The movie is based on a short film of the same name that won some awards in 2000. Look for that on March 30.
Lost Song — March 30
When destiny brings two young girls together, they discover they share the same mystical power — the ability to heal injuries just by singing. Together, they may be the only hope to stop war from tearing apart their kingdom. Well, that's the idea, anyway. Lost Song premieres on March 30, so if you're still looking for a new anime to watch by the end of the month, give it a shot.
Happy Anniversary — March 30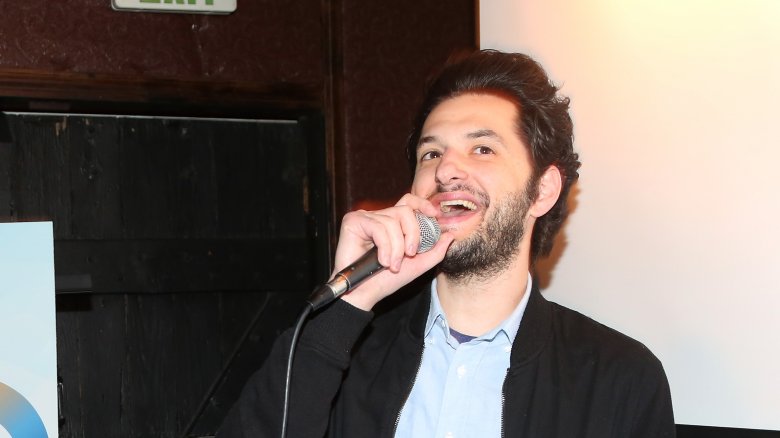 Getty Images
In this indie comedy, love may not be the most powerful force after all. On their three-year anniversary, a young couple take a hard look at their marriage and try to decide whether they really want to stay together or if it would be better to get a divorce. Happy Anniversary stars Ben Schwartz and Noel Wells, and premieres on March 30.
Reboot: The Guardian Code: Season 1 — March 30
Mixing CGI and live action, Reboot: The Guardian Code is certainly going to be an interesting addition to the kids' lineup this month, especially since the series uses the Unreal game engine to render the animated effects. The story: a bunch of kids are chosen to be the defenders of cyberspace. That tagline may sound vaguely familiar — Reboot is, well, a reboot of a '90s show of the same name that used the same gimmick, except that show was rendered with a Nintendo 64, judging by the looks of it. Boot up the fun on March 30.
The Titan — March 30
Netflix slid this name into their list of upcoming original releases, and we can only assume that they're referring to the as-yet unreleased sci-fi film starring Sam Worthington. Worthington stars as a soldier that gets genetically altered to survive on Saturn's moon Titan. The film is slated for an April release in the U.K., so maybe Netflix is pulling a reverse Annihilation and sticking it on the streaming queue for their stateside viewers. We'll have to wait and find out when The Titan shows up on March 30.
Trailer Park Boys: Season 12 — March 30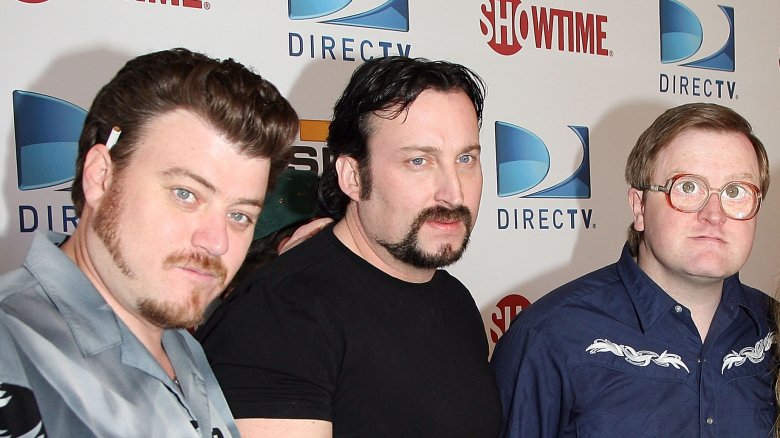 Getty Images
Canada's trailer park heroes are back for yet another season of their award-winning comedy series. Twelve seasons in, Julian, Ricky, and Bubbles are still finding ridiculous situations to get involved in, and keeping their fans satisfied every step of the way. Check out Season 12 on March 30.
Trump: An American Dream: Season 1 — March 30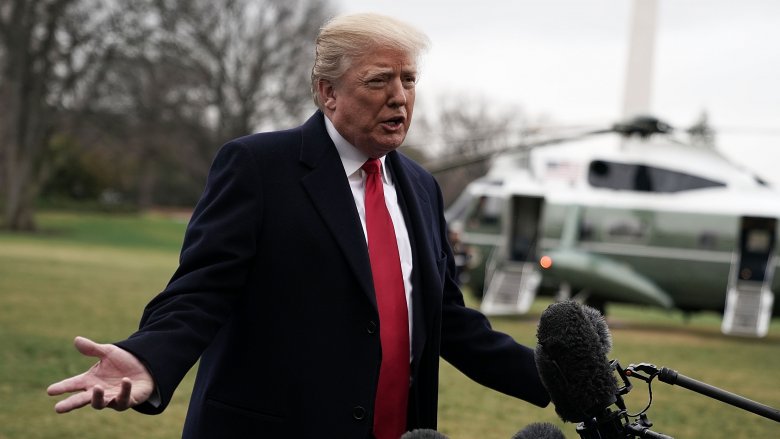 Getty Images
A month without a new political Netflix exposé is like a month without water. For some people, at least. Probably. Someone has to be watching these shows. This month, the focus lands on the White House with Trump: An American Dream, a Netflix rebranding of the U.K.-produced documentary about Donald Trump. The series will dig through over five decades of the current POTUS' past, following his movements through the changing world of capitalism from the '60s onward. Riveting? Who knows! We'll find out when Season 1 drops on March 30.
Original stand-up comedy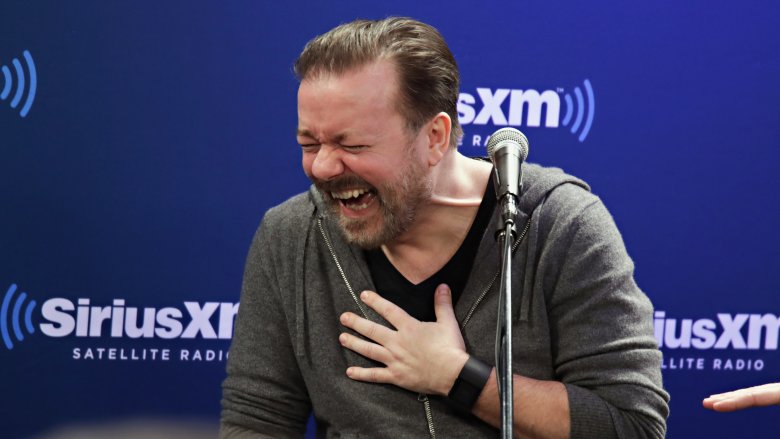 Getty Images
Keep your eyes peeled for a host of brand new stand-up comedy specials this March, starting with Adel Karam: Live from Beirut on March 1, followed by Malena Pichot: Estupidez Compleja and Natalia Valdebenito: El Especial a day later.
As the month rolls on, Netflix will drop Gad Elmaleh: American Dream on March 6, Ricky Gervais: Humanity one week later, and Season 2 of The Standups on March 20. Finally, March 30 will see the appearance of Sofia Nino de Rivera: Seleccion natural. If you're looking for laughs, you're definitely in the right place.
That covers all the Netflix originals (whew, that was a lot). Now, let's look at all the other movies and TV shows coming to Netflix in March 2018.
Action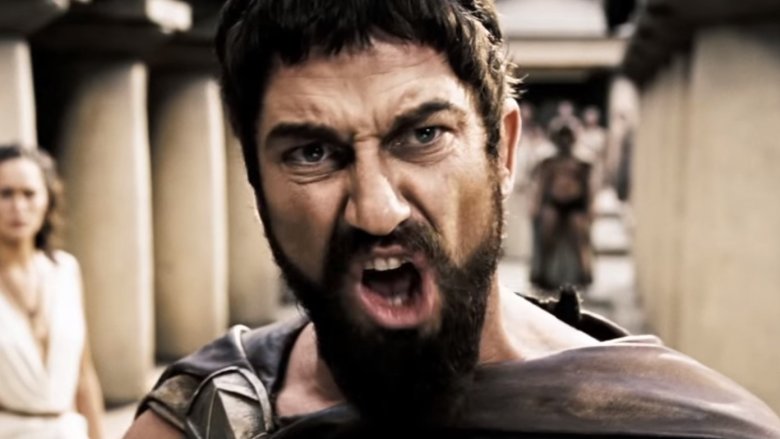 It looks like new action movies this month are falling into one of two timelines: past and future. On the sword-and-sandals side, we've got 300 arriving on March 1 and 2017's Troy: The Odyssey coming on the 12th. On the sci-fi spectrum, the biggest highlight will probably be 2307: Winter's Dream, an action thriller about a future soldier who's tasked with bringing down a rebellion. Look for that on the 1st, along with Battle Drone, Deathgrip, and I Am Number Four.
March 1
300 (2006)
2307: Winter's Dream (2016)
Battle Drone (2017)
Deathgrip (2012)
I Am Number Four (2011)
March 12
Troy: The Odyssey (2017)
Comedy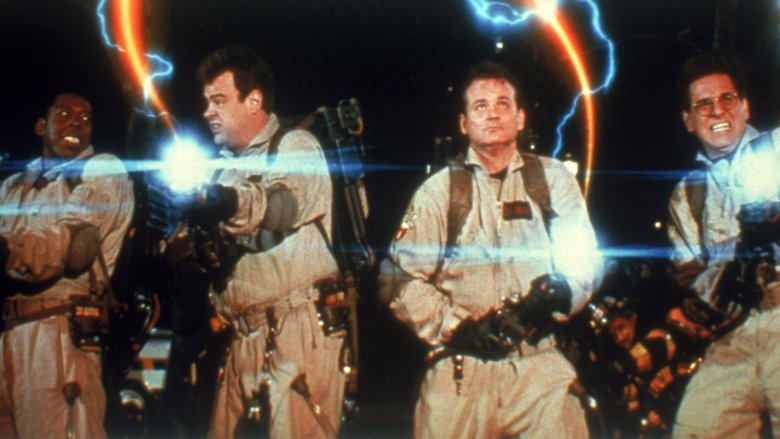 Apparently, Netflix thinks February sucked so much that we all need a good laugh. That must be why they're loading up on classic comedies in March. The first of the month will see films like Ghostbusters 1 and 2, Beerfest, and The Bucket List hitting the streaming service. Also keep an eye out for Jackass: Number Two and Jackass 3.5 on the 1st and 15th, respectively.
March 1
Algo Muy Gordo (2017)
Beerfest (2006)
Forgetting Sarah Marshall (2008)
Ghostbusters (1984)
Ghostbusters 2 (1989)
Guess Who (2005)
I Now Pronounce You Chuck and Larry (2007)
Jackass: Number Two (2006)
People Like Us (2012)
The Bucket List (2007)
Wet Hot American Summer (2001)
March 5
F The Prom (2017)
March 15
Jackass 3.5: The Unrated Movie (2011)
March 28
50 First Dates (2004)
Documentary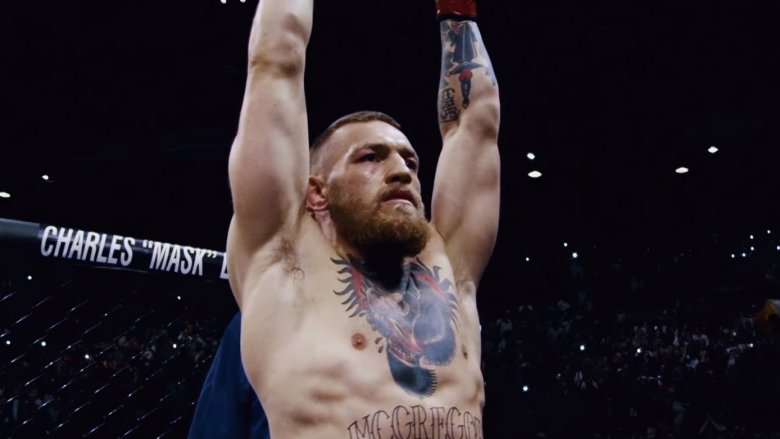 There won't be a lot of change on the documentary front this month, but the few films to arrive will definitely be worth watching. March 1 sees the addition of Women at War 1935-1945, about all the brave women who fought in World War II. And on the 21st, look for Conor McGregor: Notorious, a documentary about the MMA fighter.
March 1
Women at War 1939-1945 (2015)
March 4
Expedition China (2017)
March 12
Kygo: Live at the Hollywood Bowl (2016)
March 20
100 Years: One Woman's Fight for Justice (2016)
March 21
Conor McGregor: Notorious (2017)
March 24
Red Trees (2017)
Drama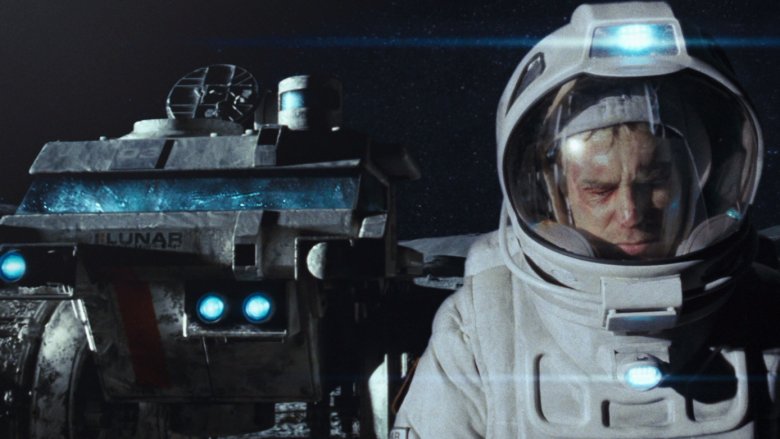 Netflix has been adding some great gangster flicks of late, including the Godfather films and Goodfellas. This month, Scorsese's Casino is joining the ranks of much-watch crime dramas. That arrives on the first. And if you're one of the people who blazed through Duncan Jones' Mute in February, you can also go back to relive (or watch for the first time) the director's debut when Moon arrives on the first of the month.
March 1
Adventureland (2009)
Casino (1995)
Gridiron Gang (2006)
Land Gold Women (2011)
Moon (2009)
Revolutionary Road (2008)
True to the Game (2017)
Up in the Air (2009)
March 10
Septiembre, un Llanto en Silencio (2017)
March 19
In Search of Fellini (2017)
March 28
Never Back Down 2: The Beatdown (2011)
Family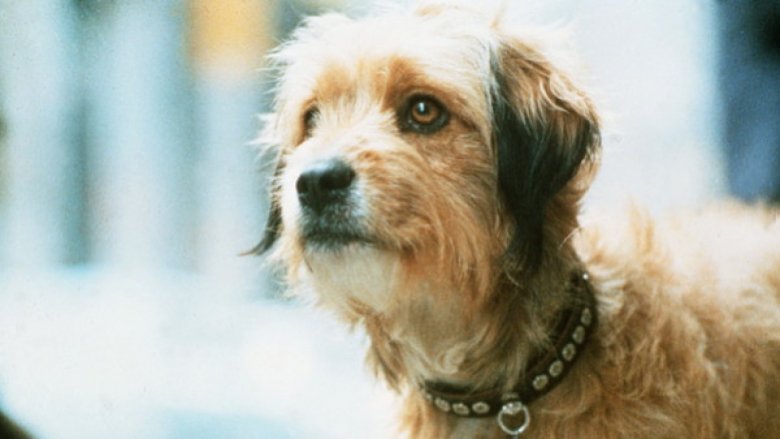 Grab the kids, because this is an exciting month for new family movies. New arrivals on the first of the month include the animated adventure comedy Alpha and Omega, the John Cusack dramedy Martian Child, and Stuart Little 3: Call of the Wild. On March 6, relive the classics with 1974's Benji and its 1977 sequel, For the Love of Benji.
March 1
Alpha and Omega (2010)
Martian Child (2007)
Stuart Little 3: Call of the Wild (2005)
March 6
Benji (1974)
For the Love of Benji (1977)
March 28
Little Women (1994)
Thriller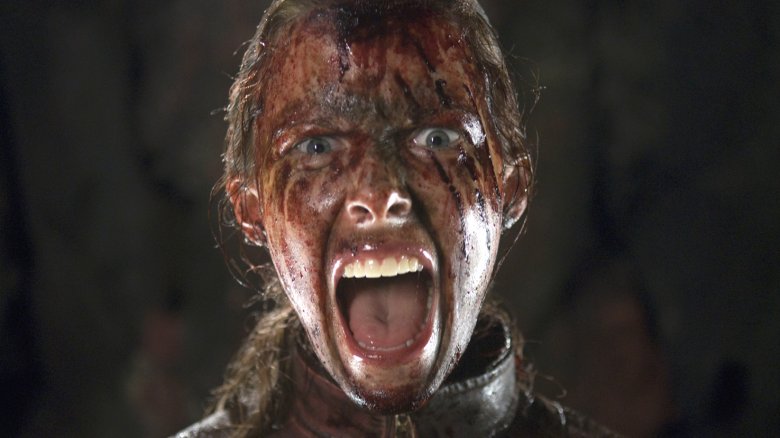 March is heating up with more than the weather, so make sure you put the kids down before checking out Netflix's new thriller lineup. All three Cruel Intentions films arrive on the first, side-by-side with Hostage, The Descent, and The Gift, a 2015 thriller starring Jason Bateman. Finally, Let Me In — the American remake of the acclaimed Swedish vampire film — is showing up at the end of the month to creep out audiences. Look for that on the 31st.
March 1
Cruel Intentions (1999)
Cruel Intentions 2 (2000)
Cruel Intentions 3 (2004)
Hostage (2005)
The Brothers Grimm (2005)
The Descent (2005)
The Descent: Part 2 (2009)
The Experiment (2010)
The Fifth Estate (2013)
The Gift (2015)
The Lazarus Project (2008)
Untraceable (2008)
March 7
Aftershock (2012)
March 28
The Art of War (2000)
March 31
Let Me In (2010)
Television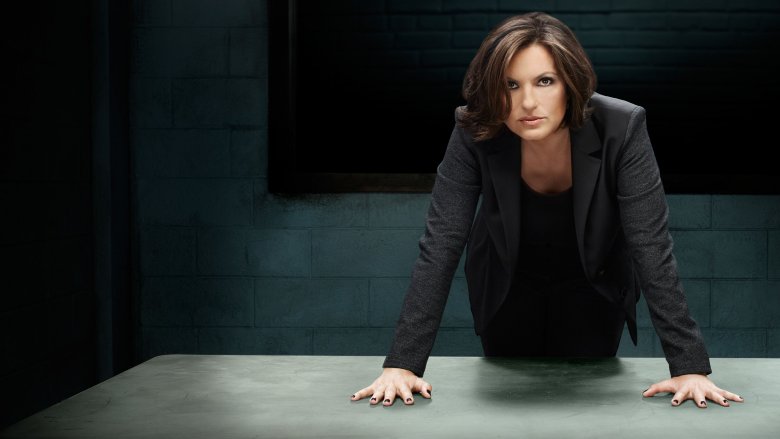 March won't herald the arrival of much new television, with only five non-Netflix shows landing throughout the month. On March 1, look for the 18th season of Law & Order: SVU, followed by the first season of Power Rangers Ninja Steel and the second season of The Hollywood Masters on March 15. Finally, the month ends with the 2018 season of Men on a Mission (March 27) and the kids' series Miraculous: Tales of Ladybug & Cat Noir on the 30th.
March 1
Law & Order: SVU: Season 18 (2016-2017)
March 15
Power Rangers Ninja Steel: Season 1 (2017)
The Hollywood Masters: Season 2 (2017)
March 27
Men on a Mission: 2018 (2018)
March 30
Miraculous: Tales of Ladybug & Cat Noir Season 2 Part 1 (2016)