There's A Silver Surfer Movie In The Works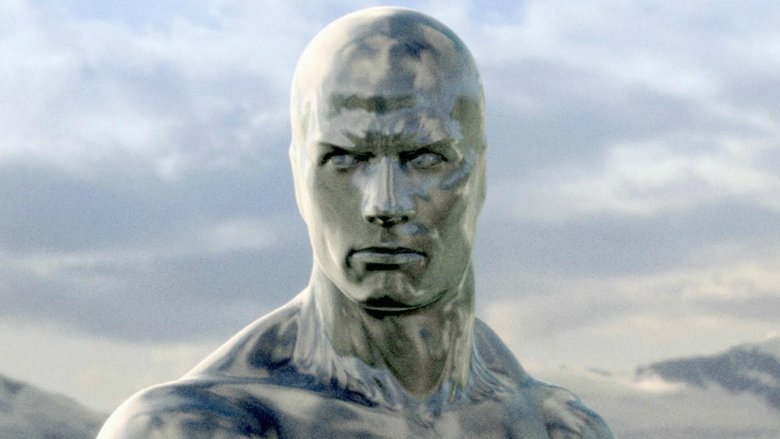 The Silver Surfer may soon be back on the silver screen.
According to The Hollywood Reporter, 20th Century Fox is developing a large batch of Marvel projects that includes a secret movie centered on Silver Surfer. Acclaimed comic book writer Brian K. Vaughan (Y: The Last Man, Runaways) has reportedly been hired to write the script.
The Silver Surfer is a cosmic entity who saved his planet by agreeing to be the herald of the villainous Galactus. Using a surfboard-like craft that allows him to travel faster than the speed of light, he roams the universe looking for planets that Galactus to consume. But when he makes it to Earth, he meets the Fantastic Four, and they help him change his destiny.
The character was a central part of 2007's Fantastic Four: Rise of the Silver Surfer. Doug Jones (The Shape of Water) played the character while Laurence Fishburne (The Matrix) supplied the voice. Although critics were tough on the flick (it has a 37 percent rating on Rotten Tomatoes), the movie was a modest hit with $289 million at the global box office.
The news was part of a much larger piece about what the executives at Fox are doing as the company prepares to merge with Disney. While the fine print gets ironed out, Fox is "going 100 miles per hour" on new Marvel projects like the Doctor Doom movie that Legion showrunner Noah Hawley is working on.
Meanwhile, Fox will release two X-Men movies this year: Deadpool 2 on May 18 and X-Men: Dark Phoenix on Nov. 2. There are plans to release three more X-Men and Fantastic Four-related movies in 2019 and another three the following year. One of those films will be X-Force, starring Ryan Reynolds as Deadpool and Josh Brolin as Cable.
It's not clear where exactly a Silver Surfer movie would fall into that timeline, but it's likely a few years away.