Jason David Frank's Final Project Was A Gritty Power Rangers-Inspired Film Called Legend Of The White Dragon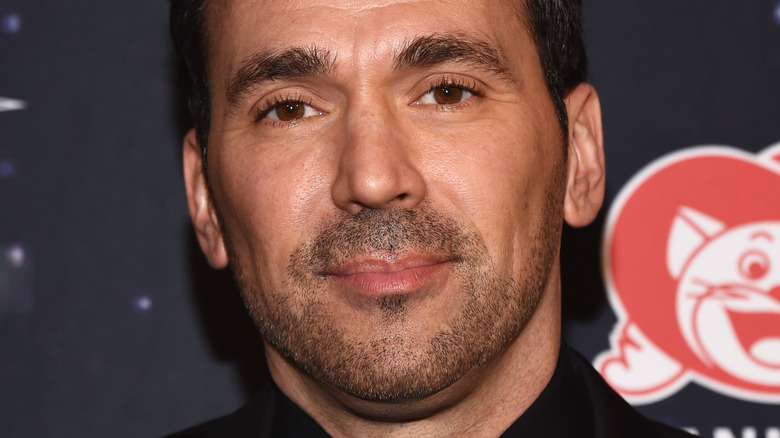 Amanda Edwards/Getty Images
Known for his portrayal of Tommy Oliver in the "Power Rangers" franchise, actor and mixed martial artist Jason David Frank has died at the age of 49. As reported by NBC News, the cause of his death has not been made public.
Even though "Mighty Morphin Power Rangers" only aired for three seasons back in the 90s, Frank stayed connected to the "Power Rangers" franchise. While you might initially write the series off as a silly show for kids, the plot of each episode explores themes like friendship and the responsibility of being a hero. The simplistic character designs were an easy way to capture a child's imagination while delivering some valuable life lessons. Frank played Tommy Oliver, AKA the Green Ranger, as recently as 2018, and he continued to demonstrate his pride in the franchise on social media (via IMDb). He's played the character a staggering number of times over the years.
Variety reports that although the character was initially introduced as a short-term antagonist, Frank's dynamic performance and extensive martial arts training helped him carve out a permanent place for the character. If you're a fan of Frank's work, then you'll be glad to know that his final project pays homage to the years he spent as the Green Ranger.
Legend of the White Dragon is a dystopian sci-fi thriller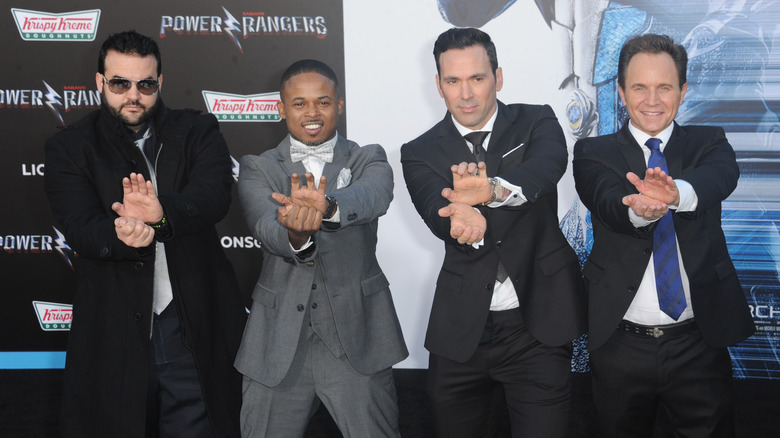 Albert L. Ortega/Getty Images
From the looks of it, "Legend of the White Dragon" is a film that acts as a meeting point for popular genres like fantasy, science fiction, and dystopian action-thrillers. According to the movie's website, the plot follows a humbled warrior returning home after being defeated in battle. Jason David Frank plays a hero named Erik Reed, also who was known as the White Dragon before his power source was destroyed during combat. Without access to the full breadth of his powers and shunned by the people he wasn't strong enough to protect, Reed is determined to defeat the evil wreaking havoc on his home. However, he'll need more than luck to regain his powers and avenge his name.
While the premise has a darker tone than Frank's past work, Erik Reed's backstory is reminiscent of Tommy Oliver's storyline in "Mighty Morphin Power Rangers." Viewers will recall that the Green Ranger found redemption as the White Ranger after being freed from Rita Repulsa's (Barbara Goodson) mind control. Hopefully, Frank's role in the upcoming film allowed him to show off his martial arts skills. Despite the otherworldly setting, the lesson at the heart of the story is based in reality.
There's a grounded narrative at the heart of Legend of the White Dragon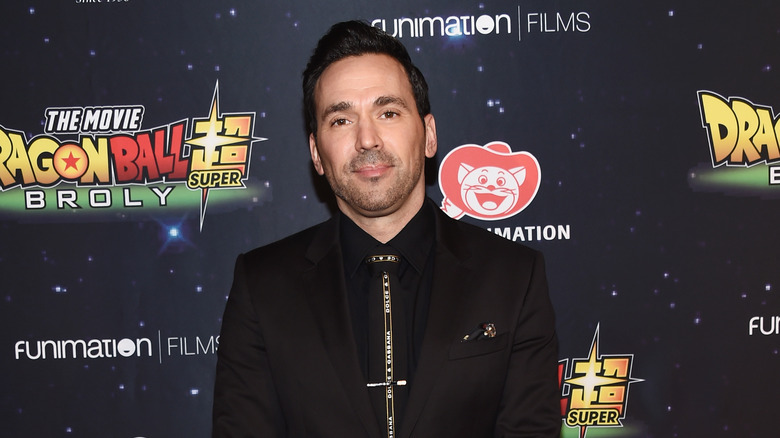 Amanda Edwards/Getty Images
Similar to how "Mighty Morphin Power Rangers" used fantastical storylines to help make the heartwarming morals pack a punch, the minds behind "Legend of the White Dragon" used the same tactic when crafting the plot of the film. According to Jason David Frank, feelings like isolation and regret inspired his character's emotional journey. Even though Reed is a character with incredible powers, he has his problems just like everyone else.
"A lot of teens or kids deal with depression, especially during this quarantine stuff. No one really thinks about the depression aspect of it. So I feel that they can relate to more realistic life, meaning that we all have problems that we deal with. You're going to see that in Erik Reed," Frank revealed during an interview with ComicBook in July 2021. "We all have regrets that we got to deal with. Believe it or not, everyone's life is a little complex, that maybe only you can understand."
It's great to see that Frank got the chance further to develop his acting career before his untimely passing. While the film does not yet have a premiere date, the fact that the project was crowdfunded indicates that its creators are dedicated to executing it with their intended vision (via White Dragon).