What Is The Song In Peloton's 'The Peloton Effect' Holiday Commercial?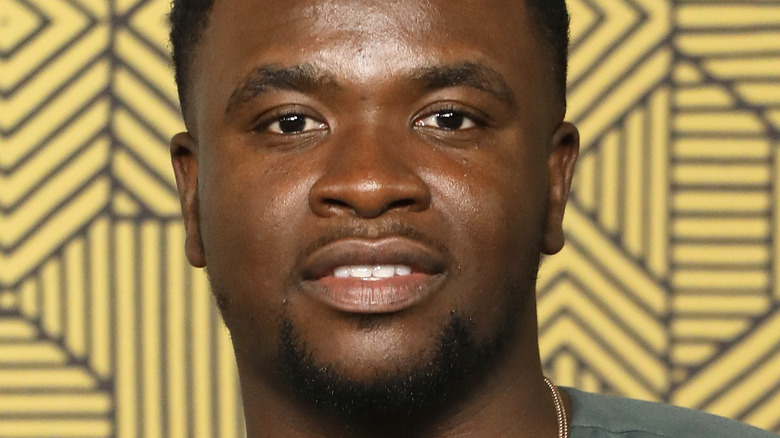 Lia Toby/Getty Images
For plenty of us, there are countless excuses not to invest in any sort of exercise equipment. One of the top reasons has to be that there won't be enough motivation to carry out a consistent workout schedule. Peloton, founded in 2010, figured out a way to erase that excuse when it introduced its unique interactive products. As many know by this point, Peloton exercise equipment links, remotely, to a wide range of different live workout classes, making users feel as if they're actually at the gym. 
The company got a major (bad) publicity boost when controversy surrounded its 2019 Christmas commercial, "The Gift That Gives Back," when some people were upset that the spot's premise revolved around a husband giving his wife exercise equipment (via The New York Times). However, this essentially put the name Peloton on the tips of everyone's tongues. Well, three years later, the company continues to thrive and we've recently been given a new holiday TV spot.
For some people, the gift of a healthy lifestyle blended with some digitally streaming motivation is just what the doctor ordered. For that, Peloton is back showing us why their products are perfect to wrap up and hand over to loved ones. With their new commercial, which is packed with motivation, the marketing team has succeeded in blending holiday spirit with the drive to finally get off the couch. And one of the best parts of this new spot is the thumping music that's played throughout.
The song in the new Peloton commercial is from Big Shaq
The holidays are upon us, and Peloton just released a commercial to motivate both buyers and future users. In contrast to previous ads, this one starts off with a couple already owning/using their Peloton machines. This time, featured trainers Alex Toussaint and Robin Arzón are on the streaming screens, pushing students to work harder. That's when this couple realizes it's time to stop working out and time to get ready for the holidays. That doesn't stop these trainers who now appear in different parts of their home, motivating them as they did on the Peloton screens, while they get the house prepared. 
This all happens to the head-bopping song that plays, which is called "Man's Not Hot," by artist Big Shaq. Big Shaq is the rapper-name of British comedian Michael Dapaah, who wisely converted his freestyle performance on BBC Radio One into this official song. The single became certified platinum in the United Kingdom (via Mobo) while its YouTube official video has pulled in more than 410 million views. Thanks to this newly released commercial, those views are bound to go up, with plenty of comments already alluding to the exercise equipment company. This boost of interest is surely a great holiday gift for both Big Shaq, as well as Peloton.