Christina Ricci Promises That Yellowjackets Season 2 Will Be Even More Shocking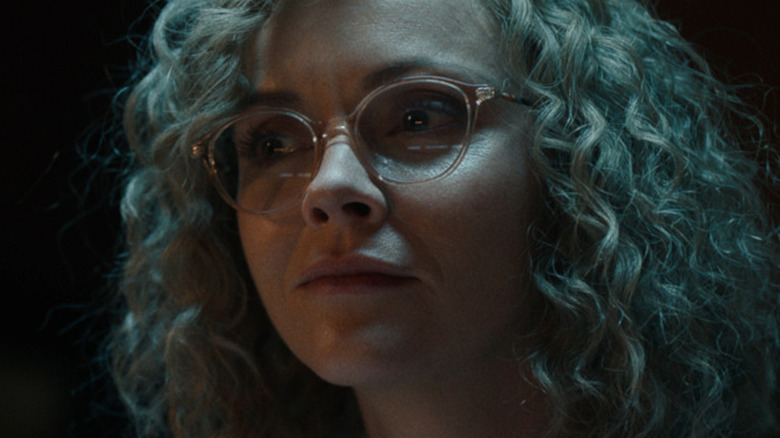 Showtime
Ashley Lyle and Bart Nickerson's "Yellowjackets" series became quite a buzzworthy hit for Showtime. And with its captivating premise, it's easy to see why. "Yellowjackets" follows a New Jersey girls' high school soccer team whose plane crashes in the Canadian wilderness during the '90s. The teens face surviving alone for 19 months, but things truly turn dark and grizzly as rumors, the supernatural, and even cannibalism occur. The timeline also flashes forward to follow some of the survivors of the incident in 2021, where they now contend with adulthood, haunting memories, and a mysterious blackmailer.
Season 1 was enough of a hit for Showtime to greenlight "Yellowjackets" Season 2. One of the survivors we see as an adult in "Yellowjackets" is Misty Quigley, played by Christina Ricci. As a teenager, we see Misty's attachment to being relied on by others devolve into more sinister and sociopathic traits. Ricci's character is involved in some pretty unsettling moments during her childhood and adulthood. And according to Ricci herself, we're in store for much more from her and the rest of the cast in the next season. While speaking with Entertainment Tonight, Ricci promised that "Yellowjackets" Season 2 will be even more shocking.
Ricci noted she shares a lot of scenes with Elijah Wood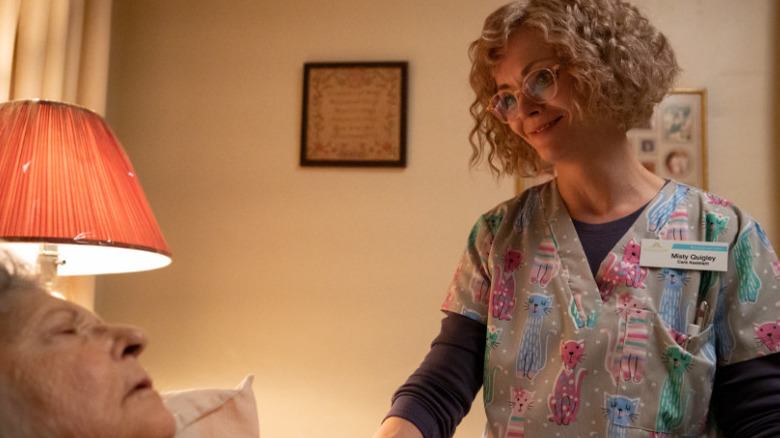 Paul Sarkis/Showtime
It might be hard for fans to imagine how the show could up the ante for Season 2 considering some of the disturbing and surprising directions in which Season 1 of "Yellowjackets" traveled. However, according to Christina Ricci, "Yellowjackets" may have managed to do so. During a premiere event for Netflix's "Wednesday," Ricci gave some vague details to Entertainment Tonight on what everyone can expect coming into the next season. So far, she said the scripts were enough even to catch the cast off guard. "I can't really get too much into detail, but I will say the first couple scripts had the entire cast gasping," Ricci said to ET. "So it's even wilder, more crazy, more shocking, and really compelling and fun."
While official plot details have remained somewhat scarce, we have learned a few details thanks to recent casting news. A few months ago, actor Lauren Ambrose was revealed to be playing adult Van, which may confirm that the teen version of the character, played by Liv Hewson, is also one of the survivors who makes it out of the Canadian wilderness. In addition, the next season will add a character named Walter, played by Elijah Wood, who is described as a citizen detective. Walter will mainly interact with Misty, which Ricci also spoke about with ET. "Most of my scenes — not to spoil anything — but a lot of my scenes this season have been with Elijah Wood, and it's wonderful working with him again," Ricci said of her "The Ice Storm" co-star. "We've just had a great time."