Yellowjackets Season 2 Just Added A Massive Movie Star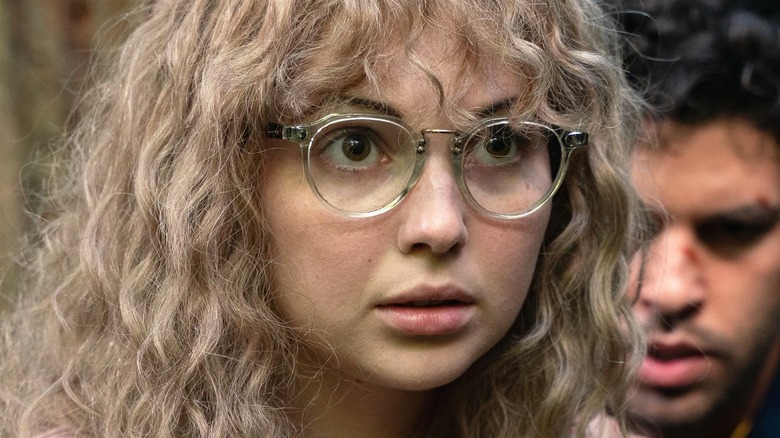 Colin Bentley/SHOWTIME
The Showtime hit drama "Yellowjackets," created by Ashley Lyle and Bart Nickerson, follows its characters through two timelines: 1996 and 2021. In 1996, a girls high school soccer team, the Yellowjackets, become stranded in the wilderness after their plane crashes, forcing them to fend for themselves — and, eventually, resort to cannibalism. In 2021, four of the survivors — Shauna (Melanie Lynskey), Misty (Christina Ricci), Taissa (Tawny Cypress), and Natalie (Juliette Lewis) — grapple with the ongoing trauma of their 18 months in the wilderness, as they face off against a mysterious blackmailer who is threatening to reveal exactly what went down in the woods.
The ensemble cast also includes Sophie Nélisse as young Shauna, Samantha Hanratty as young Misty, Jasmin Savoy Brown as young Taissa, and Sophie Thatcher as young Natalie. Further, two other prominent Yellowjacekts teammates are Van (Liv Hewson) and Lottie (Courtney Eaton). Plus, recent casting news has revealed that Season 2 will feature Van and Lottie as adults — Lauren Ambrose will play adult Van and Simone Kessell will play adult Lottie (via Variety).
As the casting is underway for the show's highly anticipated second season, fans have been wondering — and speculating — as to who will take on the adult roles of the teens (and which ones make it out alive). Fans have likely been so wrapped up in their speculation that they may have forgotten about the chance for new characters to be introduced.
In the most recent casting news, we get a glimpse into one new character who will be coming into the mix in Season 2 — and that character will be played by a massive movie star.
Elijah Wood has joined the cast of Yellowjackets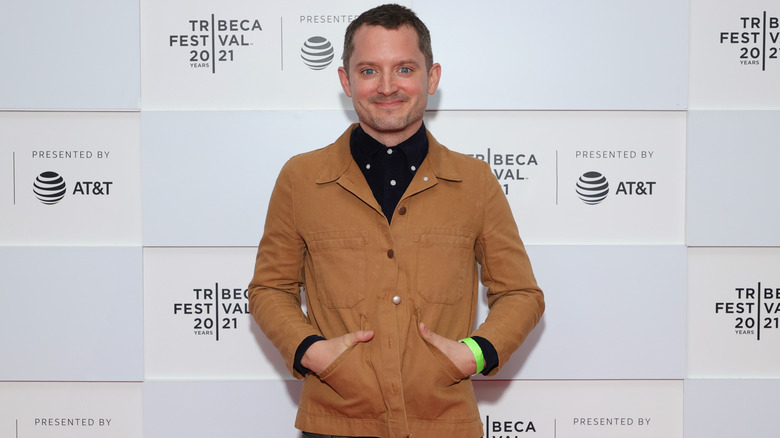 Dia Dipasupil/Getty Images
In the most recent casting news for "Yellowjackets," it has just been announced that Elijah Wood is joining the cast as a new character, as reported by TV Line. Wood will be playing a character named Walter, a "Citizen Detective," who will interact with Misty, challenging her in unexpected ways. The role is described as a season-long guest arc.
Wood is, of course, best known for his portrayal of Frodo in the "The Lord of the Rings" trilogy, which came out in 2001, 2002 and 2003, respectively. More recently, Wood has starred in 2016 BBC America sci-fi series "Dirk Gently's Holistic Detective Agency" and 2021 film "No Man of God," as well as voicing characters in two series, "Star Wars Resistance" and "Summer Camp Island."
Wood has also starred along his future "Yellowjackets" co-stars in previous projects. In 2017, he starred alongside Shauna-portrayer Melanie Lynsky in the Netflix film "I Don't Feel at Home in This World Anymore." And in 1997, Wood starred alongside Christina Ricci — his "Yellowjackets" scene partner — in the drama film, "The Ice Storm."
The premiere date of "Yellowjackets" Season 2 has not yet been announced, but stars Lynskey and Tawny Cypress revealed to ET that production is slated to begin sometime this month. Stay tuned for more announcements about the upcoming second season.