HBO Gives The White Lotus A Green Light For Season 3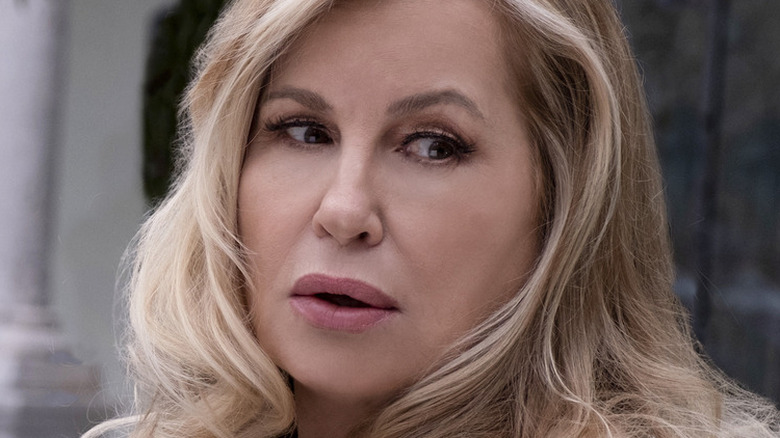 Fabio Lovino/HBO
When Mike White's Laura Dern-starring workplace dramedy "Enlightened" was canceled in 2013, there were a couple of silver linings. For one, a breed of White devotees was born, and "Enlightened" quietly became a cult hit. It also freed up the longtime writer and producer to cook up his next project for HBO: "The White Lotus."
"The White Lotus" developed its own devoted following. Luckily, this time it happened while the show was still on the air. Originally imagined as a limited series, Season 1 of "The White Lotus" satirizes the privileged upper crust as they convene at a luxury resort in Hawaii. The series cleaned up at the Primetime Emmys, where it won ten awards (via IMDb).
To the delight of fans, "The White Lotus" shed its limited-series designation when it returned for Season 2 in October with an all-new cast. Now, HBO has confirmed that the series will return for a third season.
The White Lotus Season 3 will get a new cast and location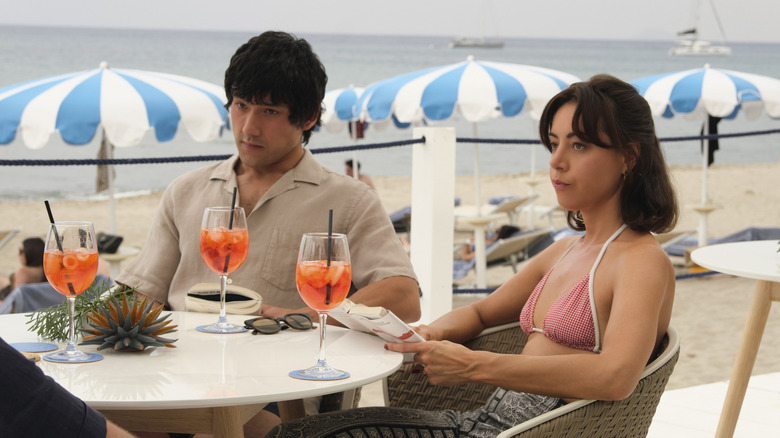 Fabio Lovino/HBO
For Season 2 of "The White Lotus," the show was bumped up from a short-lived limited series to an anthology format, with the ongoing season taking place in Sicily. Per TVLine, HBO has greenlit a third season for the hugely popular series. Indeed, "The White Lotus" experienced major audience growth between Seasons 1 and 2, with viewership up 35%.
The new season will take place in a yet-to-be-revealed location of the luxe White Lotus hotel chain. Season 3 will also cull together a new cast of characters, though it's entirely possible that Jennifer Coolidge will return to reprise her award-winning role as the needy heiress Tanya McQuoid.
"Reflecting on The White Lotus' humble, run-and-gun origin as a contained pandemic production, it's impossible not to be awestruck by how Mike [White] orchestrated one of the buzziest and most critically acclaimed shows," said Francesca Orsi, who heads drama programming at HBO. "And yet, he's only continued to reach new heights in season 2, which is the ultimate testament to Mike's raw, unparalleled vision."
Season 2 of "The White Lotus" airs Sundays at 9.