The Laura Dern Workplace Dramedy You Can Find On HBO Max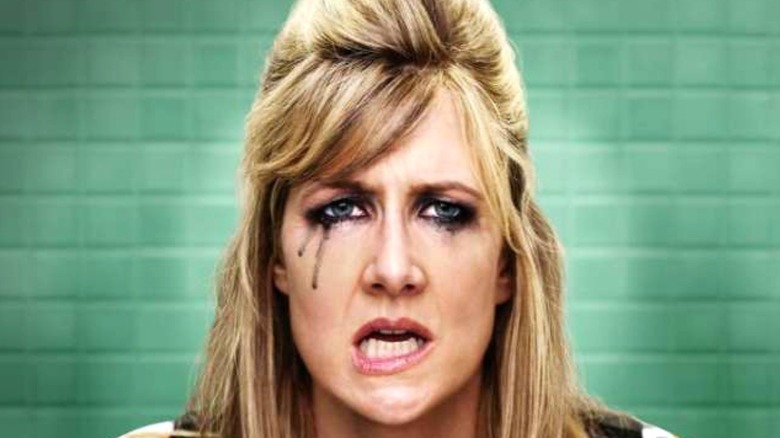 HBO
Actor Laura Dern has only become more and more prominent over the last few years. Between her lead role on the ultra popular HBO drama "Big Little Lies" and a string of notable film performances — such as in Greta Gerwig's "Little Women" or her Oscar-winning turn in "Marriage Story" — Dern seems to have been everywhere lately. Before all that — but after "Jurassic Park" — she starred in a workplace comedy that she co-created with fellow actor and writer Mike White. The comedy, "Enlightened," follows Amy Jellicoe, a woman who recently had a public breakdown at her workplace, as a result of a demotion and some rather reckless behavior — including an affair with her boss. Following the breakdown, she checks into a holistic treatment rehabilitation center. With a new outlook on life after her rehab stint, Amy wants to get back her old job and return to her life — much to the skepticism of the people in her life, including her ex-husband Levi (Luke Wilson).
The series ran for two seasons from 2011 to 2013 before it was unfortunately canceled by HBO due to low ratings (via Variety). But those two seasons are still available to check out on HBO Max for fans of Dern or those looking for a quick comedy binge.
Enlightened is a hilarious dark comedy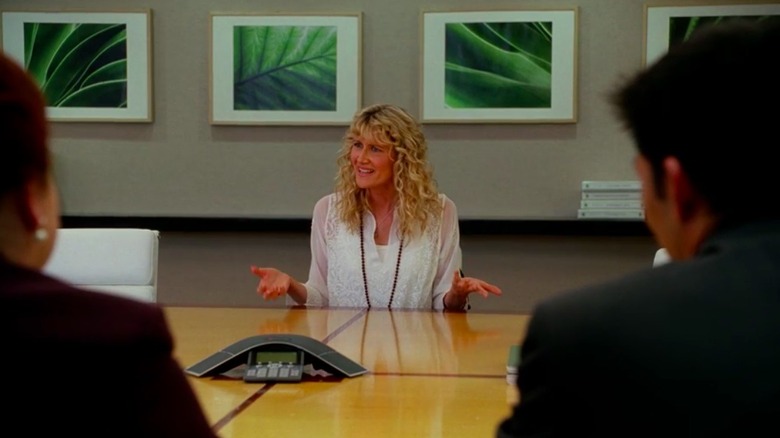 HBO
Despite its low ratings, "Enlightened" was extremely well received by critics; its first season has a 79% critics score on Rotten Tomatoes, with its second season receiving even more praise with a 96% rating on the Tomatometer. The series even received a handful of awardnominations while it was on the air, including two Emmy nods and a Golden Globe Win for Dern. By and large, critics agree that the heart of the show — and the driving force of its success — is Dern as Amy. Vox declares the show "an unrivaled celebration of Laura Dern, a woman who can do anything and who is rarely asked to do as much as she is in 'Enlightened.'" The Boston Globe said "Dern is able to make Amy both ridiculous and touching at the same time" as the complicated lead character, who pushes away those around her while simultaneously drawing viewers in.
But, beyond Dern's performance, the show excels on nearly every level — from the writing to the supporting performances to the direction. And despite a too-soon ending, "Enlightened" bows out on a high note. "Watching Enlightened feels something like hearing a blast of cymbals, a wake-up call. It's one of the most powerful episodes of TV this year, a perfect ending to a perfect season," a reviewer for the New Yorker wrote about the series finale.