Here's Where The White Lotus Season 2 Was Actually Filmed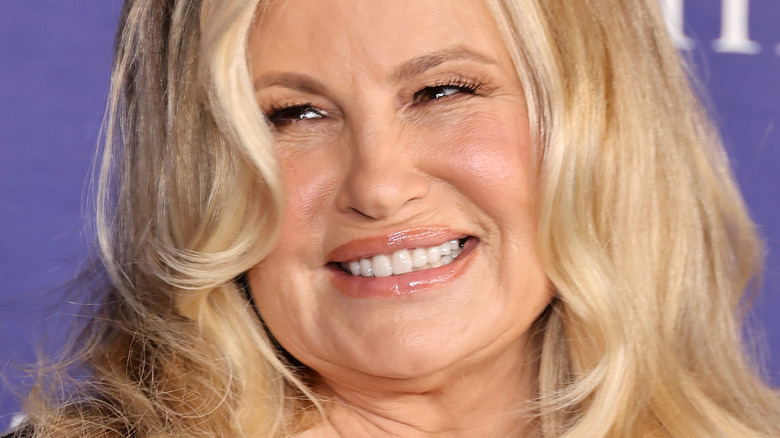 Amy Sussman/Getty Images
Season 1 of "The White Lotus" was an intense, dark dramedy about the crazy situations rich people with too much money get into at a luxurious Hawaiian resort. Interestingly, they didn't build a set or film on a Hollywood lot in order to make Season 1 happen. It was filmed on location at the Four Seasons Resort Maui at Wailea. And, if you want to live out your own White Lotus fantasy, you can book your own room for anywhere from $1,700 to $27,000 per night.
Now as Season 2 approaches, fans are chomping at the bit to see what's in store. We do know a few important details, though. We know that Tanya McQuoid (Jennifer Coolidge) and her new husband Greg (Jon Gries) will be trying to enjoy some honeymoon bliss. We also know that a new cast of characters — with several recognizable names on the roster — will be getting up to a brand new bunch of shenanigans in an exotic locale — and we now know exactly where that will be.
Aloha, Hawaii... Ciao, Italia!
"The White Lotus" is saying goodbye to the Hawaiian Islands (for now, at least) and hello to the beautiful coastal resorts of Italy — specifically, the Four Seasons San Domenico Palace in Taormina on the island of Sicily (via House & Garden). The palace has been around since 1203 and began as a religious convent. Ironically, the convent transformed into a high-end hotel in the late 1800s mainly because "Taormina was becoming a fashionable location for European tourists, attracted by the beautiful scenery and the town's reputation for wild parties and a liberal sexual atmosphere" (via the Four Seasons Press Room).
And that kind of debauchery will be portrayed in Season 2. If the official trailer is anything to go by, the Di Grasso men (played by veteran actors Michael Imperioli and F. Murray Abraham) seem to have a weakness for sexual encounters with very young women. The patriarch, Grandpa Bert (Abraham), can be seen bragging about his preferences to his adult son Dominic (Imperioli), who is later shown giving a large wad of cash to two beautiful, 20-something escorts. And that's only one of the storylines we know about! It'll be interesting to see how much the showrunners lean into the hotel's tawdry past in order to spin another fascinating yarn about what rich people with too much money like to do on vacation.