The White Lotus' Season 2 Premiere Bloomed With Some Major Audience Growth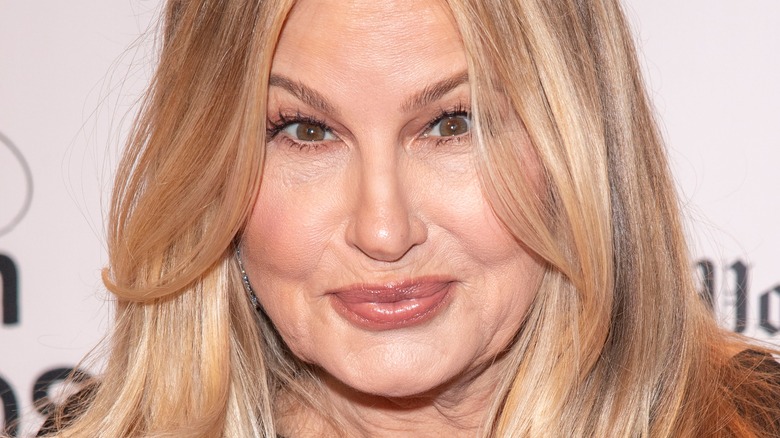 Ron Adar/Shutterstock
"The White Lotus" was a major hit for HBO and HBO Max when it debuted in 2021. The Mike White-created series follows a series of characters over the course of a week at a tropical resort. The blend of comedy and drama clicked with critics as the series went on to win 10 Emmy Awards, including Best Limited or Anthology Series (per IMDb). 
It was only a month after its debut that "The White Lotus" was renewed for a second season after the initial chapters ranked first in viewership on HBO Max, with the company touting the show's week-to-week growth in their renewal announcement (via Variety). The second season includes a group of new characters though not every face is new, like Jennifer Coolidge's returning Tanya McQuoid.
A second season of "The White Lotus" was a no-brainer, but if there was any doubt this show could extend its success into another season with new characters, the numbers for the second season premiere are sure to silence those worries. "The White Lotus" Season 2 saw a massive jump in viewership over the first season, proving this show is likely sticking around for the foreseeable future. 
Way more people are watching The White Lotus
The premiere of "The White Lotus" Season 2 caught 1.5 million viewers the night it aired, which represents a 63 percent jump from the series premiere (per Deadline). HBO also announced that viewership is also up 35 percent over the first season's same-day average. Across all platforms, the first season's episodes were viewed by an average of more than nine million viewers. The second season's premiere episode is likely to see far more people tuning in.
The initial 1.5 million number represents viewers who tuned in the night of the show's premiere on HBO or HBO Max. The record for same-day viewers for "The White Lotus" is held by the first season's finale, which pulled in 1.9 million viewers (via Variety).
Creator Mike White already has plans for a third season of the show, should HBO be interested. Promoting the second season, White teased yet another new locale for a potential third run. "I think it'd be fun to maybe go to a whole different continent. You know, we did Europe, and maybe Asia, something crazy like that, that would be fun," White said to Deadline. And yes, if there is a third season, White said Jennifer Coolidge's Tanya would likely return.