Chicago Fire Has Fans All Waiting For Carver's Backstory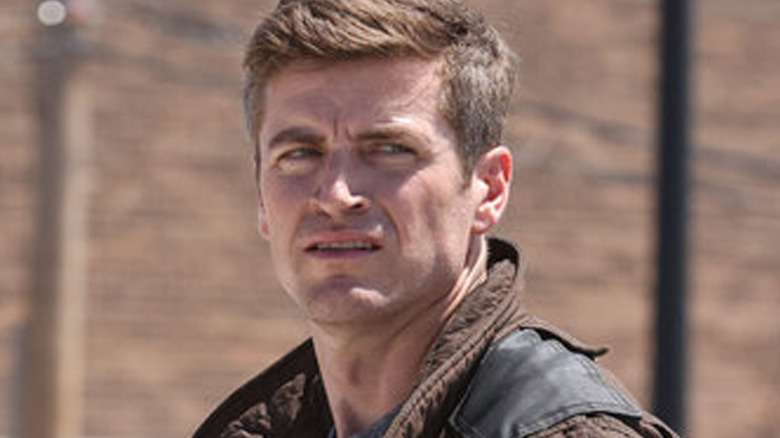 Adrian S Burrows Sr/NBC
"Chicago Fire" Season 11 kicked off in September of 2021, not long after its previous season concluded in May. While 11 seasons constitute a lengthy run any way you slice it, the series still seems to be full of enough drama to keep fans talking, even in this late stage.
Season 11, Episode 6, for example, revolves in part around a key moment between Joe Cruz (Joe Minoso) and Javi (Carlos S. Sanchez), a child Joe and his wife Chloe (Kristen Gutoskie) are fostering. In this "Chicago Fire" episode, Javi calls Joe his dad, which plenty of viewers described as heartwarming and a season highlight. On the flip side, some viewers are tired of Stella Kidd (Miranda Rae Mayo) due to what they perceive to be her new role as the show's de facto protagonist, following some shake-ups to what used to be an ensemble cast.
Meanwhile, Season 11, Episode 7 includes another important bit of plot development when it delves into Daniel Kyri's character Darren Ritter's backstory, delighting "Chicago Fire" fans. By contrast, Episode 8 left viewers asking that recent addition Sam Carver (Jake Lockett) be given this same treatment, after events in the episode reinforced the fact that Carver's backstory is suitably dramatic while leaving its particulars plenty vague.
Chicago Fire fans want to know why Carver is the way he is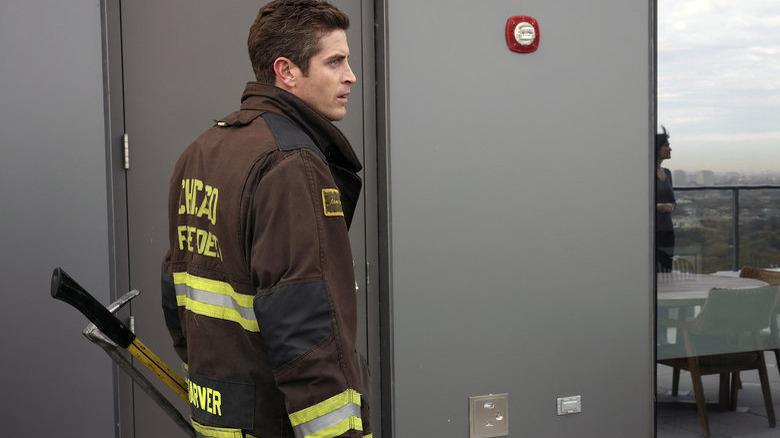 Adrian S Burrows Sr/NBC
In "Chicago Fire" Season 11, Episode 8, Blake Gallo (Alberto Rosende) saves a man from the site of a bus crash with a maneuver most of his peers find laudable. Sam Carver, however, chastizes Gallo for improvising on the job. Carver becomes angry with Gallo again later on in the episode, before the two ultimately bond over drinks. All the while, the events in Carver's past that have driven him to so strongly oppose acting contrary to established protocols remain mysterious, leaving fans with plenty of questions.
For instance, a Twitter account for a "One Chicago" franchise podcast, @MeetUsatMollys, wrote, "Carver's shiftiness would make a lot more sense if you told us what he was hiding already. HOW LONG BEFORE WE FIND OUT HIS BACKSTORY?"
User @THEmaggiewarren similarly criticized Carver and wondered aloud when viewers will find out just why he turned out the way he turned out. Meanwhile, user @_StopPretending theorized that his personality is tied to an event that left him with a conspicuous scar.
On Reddit too, a thread titled "Carvers past" sparked plenty of discussion among members of the "Chicago Fire" fan community, most of whom agree that an episode revealing his past is much needed. With plenty of episodes left in "Chicago Fire" Season 11, it's plenty likely that Carver will finally share his backstory before the season is over.