Chicago Fire Fans Are Thrilled To Finally Get Ritter's Backstory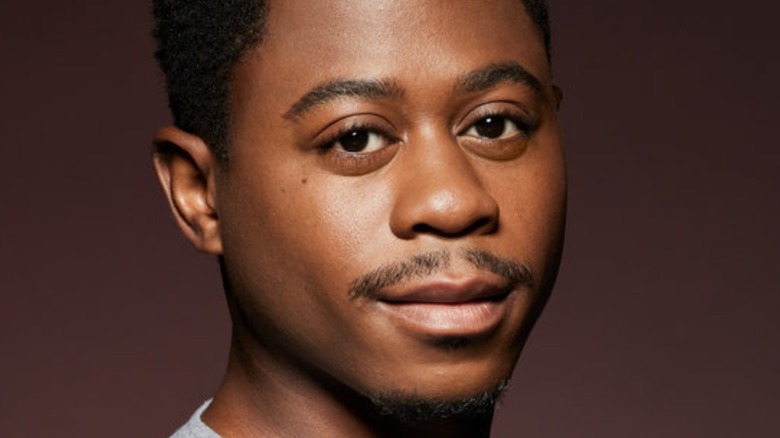 Art Streiber/NBC
Daniel Kyri's gay firefighter candidate Darren Ritter has been dousing flames and firing up fan devotion ever since he debuted on NBC's first responder action-drama "Chicago Fire" back in 2018. Originally attached to the Chicago Fire Department's Engine 37 crew in the series' early going, Ritter is booted from that squad after panicking and freezing up during a disastrous high-rise fire. Later, he's taken on by the squad at Firehouse 51, where he successfully proves himself to be up to the station's high standards. Rising to the challenge to become an integral part of the tight-knit firehouse team, he even goes into the craft beer-brewing business with colleagues Blake Gallo (Alberto Rosende) and Violet Mikami (Hanako Greensmith). 
In addition to his "Chicago Fire" role, Kryi has also appeared as Ritter on two other "One Chicago" properties: "Chicago P.D." and "Chicago Med." So, while Ritter is clearly a familiar personality among the "Chicago Fire" ensemble, a key element of his familial backstory was only recently disclosed in Season 11, Episode 7, and fans are loving it.
Chicago Fire Chi-Hards welcome the new details about Ritter's past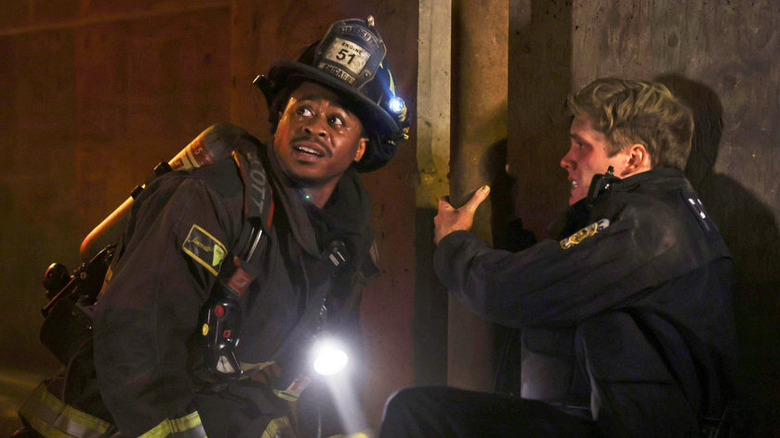 Adrian S. Burrows Sr./NBC
In "Chicago Fire" Season 11, Episode 7, Darren Ritter sits down with Firehouse 51 Lt. Stella Kidd (Miranda Rae Mayo) for what turns out to be a significant heart-to-heart conversation for both of them. During their talk, Ritter tells Kidd that his own skeptical family discouraged him from following in his firefighter uncle's footsteps, saying he should leave the profession to the "real men." In a major revelation, Ritter explains that it was his family's disdain that provided the motivation fueling his quest to prove them wrong and become a firefighter.
Cheering this moment on a Twitter discussion about the scene, series fan @KatherWren_ tweeted their all-caps approval, writing, "DARREN RITTER BACKSTORY? THANK YOU UNIVERSE!!!" Also grateful for the new insight into Ritter's history, @CatrelCathey tweeted, "Ritter parents story is one of those moments that was totally unexpected but definitely need it." Chiming in to agree, @Learnthingss tweeted another thumbs-up for the interlude, feeling it was long overdue and declaring, "Finally a Ritter backstory!!!" Tweeting in the same thread, @Jadearose also went full-all-caps to express their appreciation, saying, "THAT WAS ONE HECK OF AN AMAZING SCENE LOVE LOVE THAT."