Dwayne Johnson Is 'Appropriately Hands Off' On The Set Of Young Rock, According To Bradley Constant – Exclusive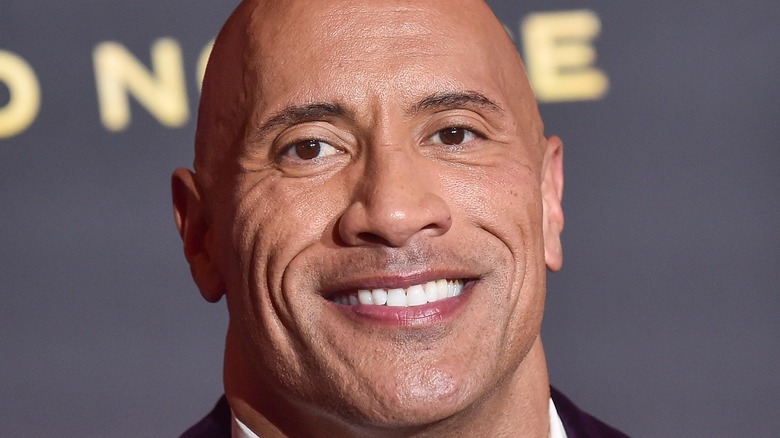 DFree/Shutterstock
Dwayne "The Rock" Johnson is arguably one of the hardest working people in all of Hollywood, both on camera and off. His films, which include "Black Adam" and the "Fast and Furious" and "Jumanji" franchises, have grossed over $3.5 billion domestically and $12.5 billion globally, making him one of the world's top-grossing actors.
While he's dabbled in television before, Johnson made a giant leap in 2021 onto the small screen playing his future self on "Young Rock," which airs Fridays on NBC. On it, the multi-hyphenate former professional wrestler runs for president, telling his backstory to actor-turned-journalist Randall Park, who also plays himself. Through a series of flashbacks, we learn about The Rock's upbringing and early career, with elementary school-age "Dewey" played by Adrian Groulx, teenage Dwayne portrayed by Bradley Constant, and young adult Dwayne depicted by Uli Latukefu.
But while Johnson, as the creator, star, and executive producer of the series, is on the set of "Young Rock" a lot, he is "appropriately hands off," according to Constant, who exclusively spoke with Looper.
'It's very organic and natural'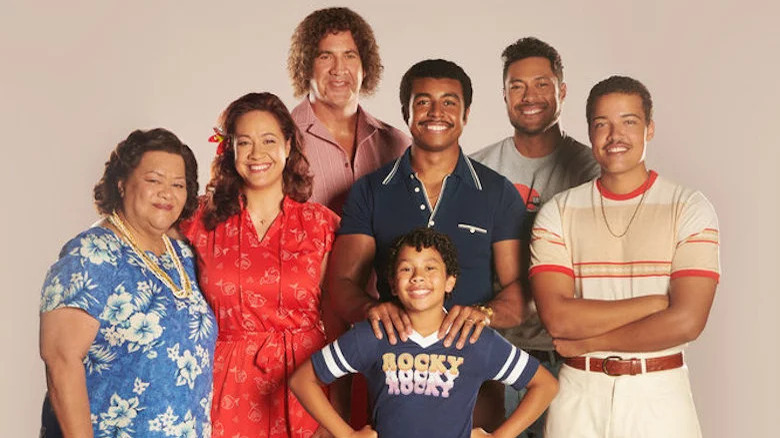 Mark Taylor/NBC
With his image at stake, you might assume that Johnson would have a hand in every aspect of filming "Young Rock," but he's actually pretty relaxed. "He has been appropriately hands-off," says Constant. "Very supportive. He told me to go have fun and [that I was] going to do great. We have such a great team [of] writers. It's always a funny, easy script, and I know my castmates so well now, Stacey [Leilua, as mother Ata Johnson] and Joseph [Lee Anderson as father Rocky Johnson] and everyone. It's very organic and natural. It's easy."
As for the words of encouragement Johnson has given him, Constant says they're more than just personal compliments. "He took the time ... and complimented me for my role on the show, saying, 'You're doing a good job,'" says Constant. "That means the most because I have always wanted to make sure that I do right by him and his family. We all feel that way because it's real life; it's not just some show."
Season 3 of "Young Rock" airs Fridays at 8:30 p.m. ET/PT on NBC. Episodes are then available for streaming the next day on Peacock.