Walker Independence's Gabriela Quezada Dreams Of More Scenes With Katie Findlay - Exclusive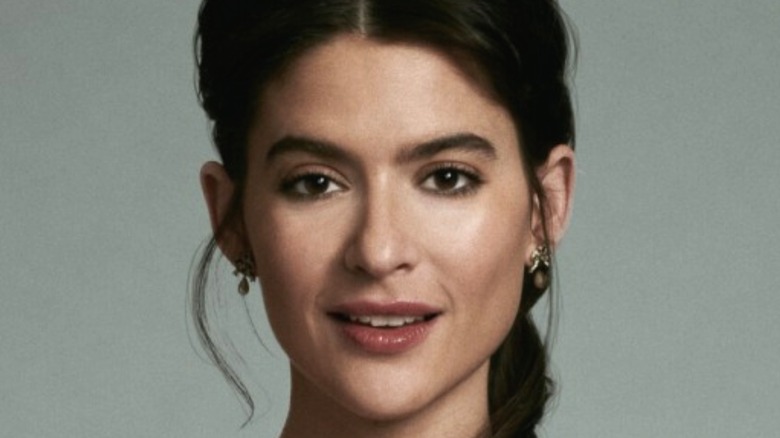 The CW
"Walker Independence" has a massive slate of incredible guest stars that make up the diverse community of Independence. Yet, given how many characters the show weaves together to tell the town's history, not all of the show's actors get a chance to work together much — or at all. 
Gabriela Quezada plays Lucia Reyes: the on-and-off girlfriend of Matt Barr's character Hoyt and a talented performer in Independence. Though Quezada has plenty of scenes with Matt Barr and even Justin Johnson Cortez, there are quite a few characters and actors that she hasn't had much interaction with. So, which actors is Quezada most interested in working with on the show? 
Looper spoke to Quezada during an exclusive interview, where she named the actors that she wants more "Walker Independence" scenes with. She also discussed the joys of working with Abby Walker actor Katherine McNamara and discussed what their offscreen dynamic is like. 
Everyone wants more scenes with Katie Findlay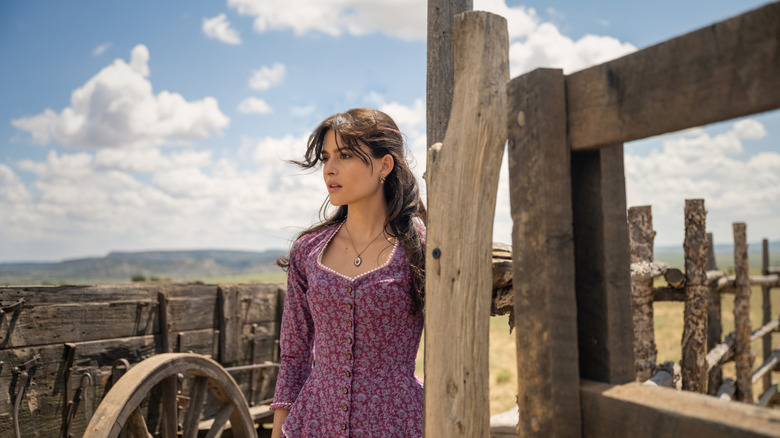 The CW
Lucia has yet to interact with several characters on the show, but it's not for Quezada's lack of interest. In fact, she has somewhat of a bucket list of actors and characters she wants more scenes with, or to engage with on the show for the first time. 
"I definitely want more scenes with Katie [Findlay]'s character, Kate. I adore Katie," Quezada told Looper. "I would love to have more with everybody, really. I would love scenes with Kat. I would love scenes with Abby. I'd love scenes with Kai. There's some stuff coming up in today's episode [1.4] with Calian [and me], and I don't think I talk to Tom at all, now that I think about it. That would be fun, too."
Given that we're only about halfway through the show, are plenty more opportunities for Lucia to get some more screen time with various characters and actors on the show. "I'm hoping as the season goes on and the episodes go on, I have more opportunit[ies] to get to interact with the different characters. Everyone is so great, and that's the truth, and we all get to hang out during our off time, which is so nice," she added. "But then when I realize, 'Wait, I haven't even gotten an opportunity to be with them as Lucia,' it makes me realize, 'Wait, we need that.' Hopefully, in the near future, we'll get some more of that."
The joys of working with Kat McNamara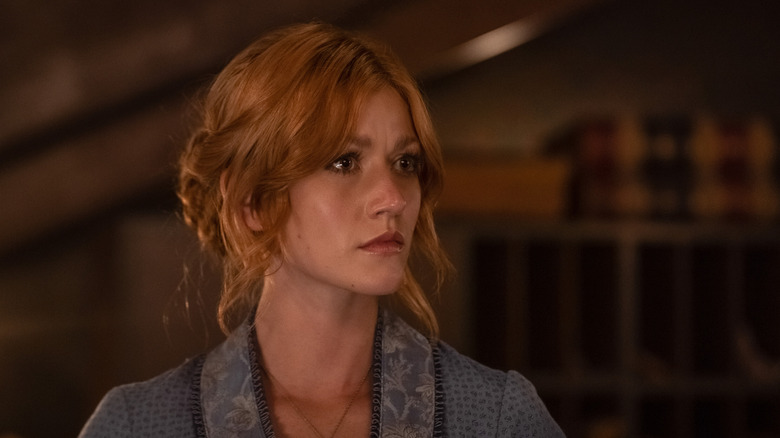 The CW
Though Quezada wants more scenes with Katherine McNamara, she does have a few moments with Abby onscreen. On her character's run-ins with Abby and the highlights of working with her, Quezada said, "Kat [and I] haven't had that many actual scenes together. I'm hoping that we get to work more together. There [are] so many times where I see her in crossing on set, but we're never really ... Sometimes we'll be in hair and makeup together, but we've only had a few scenes."  
Though the duo haven't had too many scenes together, McNamara is a known leader on all of her sets — and one of the kindest and most welcoming actors in the business. It's not surprising that she would make sure to spend time with her co-stars offscreen even if they don't work together all that much. "We haven't really gotten to interact apart from in Episode 2 or Episode 3, where she sees me in that beautiful yellow dress that Kai makes for me," she added. 
"Kat is such a sweetheart, and she's such a leader. She's been doing this forever, [so] it's been a great experience working with her and her work ethic. Outside of the show, when we do hang as a group on weekends, it's been really nice getting to know her."
"Walker Independence" airs Thursdays on The CW, with new episodes streaming for free on the website and app the following day.