Universal Is Already Interested In A M3GAN Sequel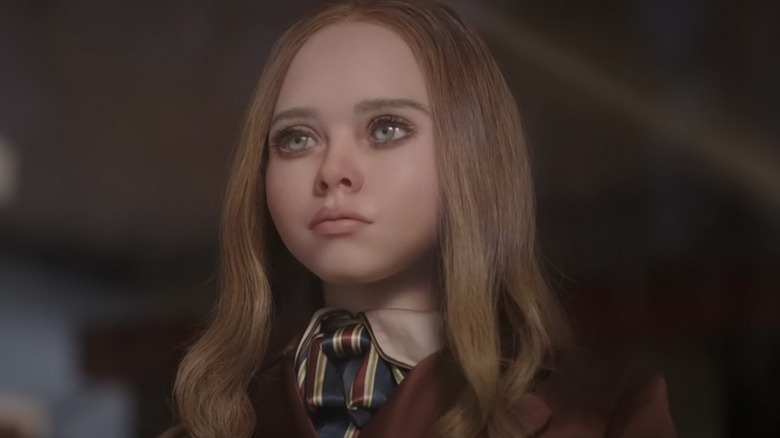 Universal Pictures/YouTube
The creepy living doll subgenre of horror has been around for ages. From the spear-wielding Zuni doll in "Trilogy of Terror" to the iconic Chucky of "Child's Play," any horror fan ought to be well aware of the trope. Furthermore, the success and popularity of the "Annabelle" films have gone on to show that there's still enough interest to keep fans coming back for the premise as well.
That's why it's no surprise that Blumhouse's "M3GAN" has built up the kind of word of mouth and social media buzz that it has. Though the tropes of this kind of story can feel a bit staid and worn down, the fun atmosphere and campy tone of the trailer made the film an immediate talking point for fans of the genre looking for something new.
The movie follows Gemma (Allison Williams), an aunt who brings home a cybernetic AI child to be a companion for her grieving niece. Naturally, things start to get a little bit unsettling with the doll. Amazingly, it looks like there might already be good news for folks who are excited about "M3GAN," too, as a sequel is already being considered.
It looks like Universal is already considering M3GAN 2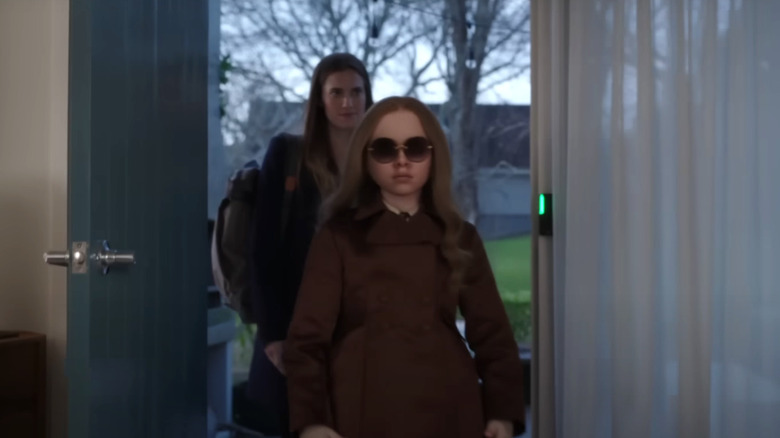 Universal Pictures/YouTube
As reported by The New York Times, Universal Pictures is so thrilled with how "M3GAN" has come together that the studio is already thinking about making a sequel to the horror-thriller. What makes this especially surprising is that the film is still roughly a month and a half off from its January release date, which means Universal must really think they have something special in the project.
Of course, this might also be explained by the buzz "M3GAN" has whipped up. Apparently, as reported by The New York Times, #M3GAN has become so popular on TikTok that it has been viewed over 300 million times. With this being the case, it's easy to see why Universal is so confident in the project, especially being that another recent horror film, "Smile," has earned over $200 million as of press time thanks in part, no doubt, to its social media buzz.
Either way, excited horror hounds will have to wait until January 6th, 2023, to watch "M3GAN" for themselves. Still, even if the titular robot takes a beating over the course of the film, as horror baddies often do, it looks as though chances are good she'll be booting up for more with a sequel.