Freddie Highmore Can't Tell The Difference Between Fake Bodies And Real Actors On The Good Doctor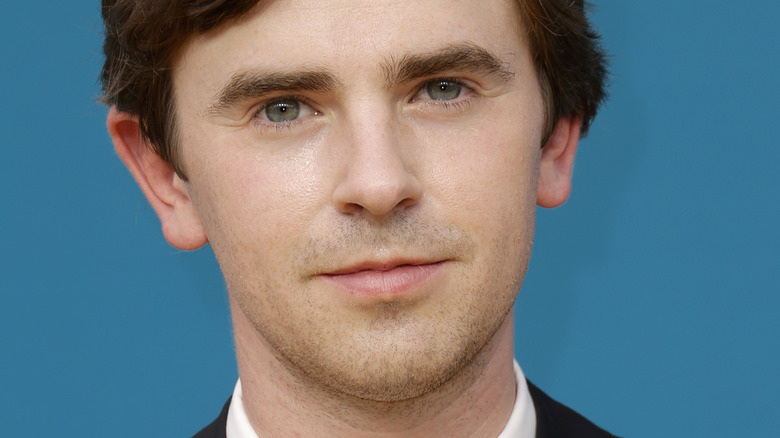 Frazer Harrison/Getty Images
A former child actor, Freddie Highmore had been featured in a wide range of parts since 2000 (via IMDb). He played a resentful child in the drama "Finding Neverland," identical twins in "The Spiderwick Chronicles," and he'd taken on the iconic role of Norman Bates to critical acclaim on "Bates Motel."
Starring on a show as Dr. Shaun Murphy — a surgeon with autism – was a new kind of challenge for him, and at first, Highmore was reluctant to take on the role. But the British actor's versatile performance has helped "The Good Doctor" become a hit series. Highmore talked about his character with The Toronto Sun, saying, "His constant evolution has been a really exciting part of the role. Shaun in Season 6 is different to [sic] the Shaun we met at the beginning of the series."
Unlike his character, Highmore isn't a medical professional at all, although the role has made him more familiar with certain medical terms. He even joked, "I definitely don't raise my hand if a doctor is needed." And unlike Dr. Murphy, Highmore has trouble telling whether the bodies on the set are real or fake.
Highmore sometimes pokes tools at real actors by accident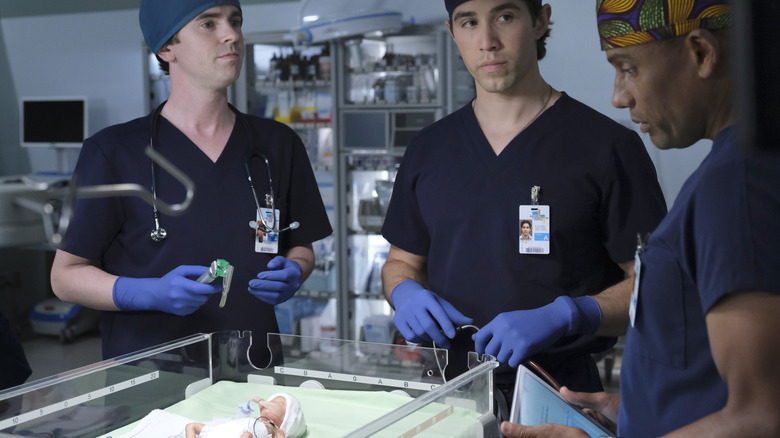 ABC/Jeff Weddell
Like most medical shows, the set of "The Good Doctor" uses actual extras, as well as prosthetics and special effects, to dramatize real surgeries and treatments. But during an interview with Freddie Highmore on "Good Morning America," the actor made a confession. Despite the upcoming premiere of the show's 100th episode, Highmore said that of the main cast, he is "probably the worst at being able to distinguish between when it's the real body and a fake body."
The series lead elaborated that most of the time, the actors are playing with fake bodies and dummies. This means they can play with the surgeon's tools a bit more and use them to prod the dummies, but sometimes a real person comes onto the set. "And there'll be an 'ow' as we, like, put a tool a little bit ... too close for comfort," Highmore explained.
However, the extras will also mess with the cast members by loudly snoring during intense scenes, disrupting the momentum for good. It might be a bit easier for Highmore to tell the fake bodies and real actors apart in that case!