The Good Doctor Producer Offers A Glimpse Of What's In Store For Season 6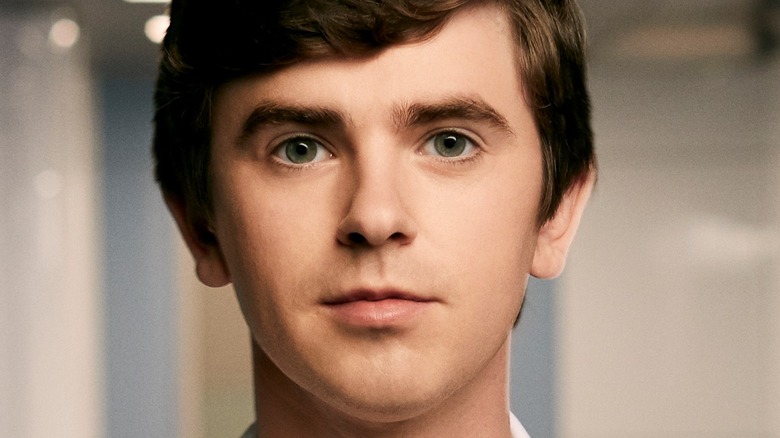 Art Streiber/ABC
Since its premiere in 2017, ABC's "The Good Doctor" has added fresh new insights to the well-worn playing field of TV medical dramas. Freddie Highmore's lead performance as Dr. Shaun Murphy, an autistic surgeon with savant syndrome that provides him with superb memory retention, has frequently won praise for the British actor. His co-stars Richard Schiff (Dr. Aaron Glassman), Paige Spara (Lea Dilallo-Murphy), and Christina Chang (Dr. Audrey Lim) have equally matched the lead actor's intensity and complexity in recent seasons. Along with NBC's "New Amsterdam," "The Good Doctor" has kept the dynamic, character-driven focus of hospital shows alive and well in the 2020s.
In the conclusion of Season 5, the some of these characters found joy; Shaun and Lea finally got married in splendid fashion on the rooftop of the hospital, which perfectly captured the nature of their busy lives. However, fans were also left in suspense by a violent attack on Dr. Lim, whose fate still hangs in the balance. With equal parts heartwarming and jaw-dropping moments in the Season 5 finale, executive producer David Shore has offered some glimpses into what we can expect with Season 6 when it premieres on October 3, 2022.
There will be a big focus on Dr. Audrey Lim's journey in Season 6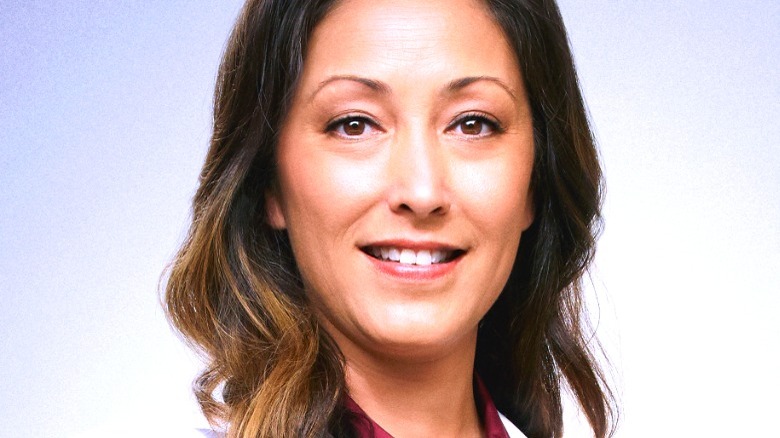 Art Streiber/ABC
By far, the biggest question on the minds of many fans will be the outcome of Dr. Audrey Lim and nurse Dalisay Villanueva (Elfina Luk) being stabbed by Dalisay's stalker ex-boyfriend Owen Gottfried (David Cubitt). It was certainly one of the most shocking moments in the show, and the cliffhanger ending made it all the more painful. 
In a May 2022 interview with TVLine, executive producer David Shore was asked what he can tease about the Season 6 premiere and replied, "The first episode has a huge amount of intensity and fun, but it's difficult because it's the immediate fallout [from the finale]...Lim's journey is going to be a big part of it, we have some nice things planned for Glassman, and, of course, nothing but wedded bliss for Shaun and Lea."
We last saw Dr. Glassman arranging Shaun and Lea's wedding. It is good news to hear that nice things are coming Glassman's way. But the big reveal here is Dr. Lim's "journey," which ultimately could mean many different things. Hopefully, both she and Villanueva do survive. With Shore promising both "intensity and fun" in the Season 6 premiere, we will have to wait and see which parts of the cliffhanger align with those two descriptions. 
Asked if the new season will include a time jump after Episode 1 of the sixth season, Shored answered, "Yeah. I don't think that's spoiling anything," adding that Shaun's career as a newly-minted surgical attending will be "different than being a senior resident in ways that Shaun didn't necessarily anticipate. His role as a supervisor will challenge him right away."