Criminal Minds: Evolution Pays Tribute To Mandy Patinkin's Gideon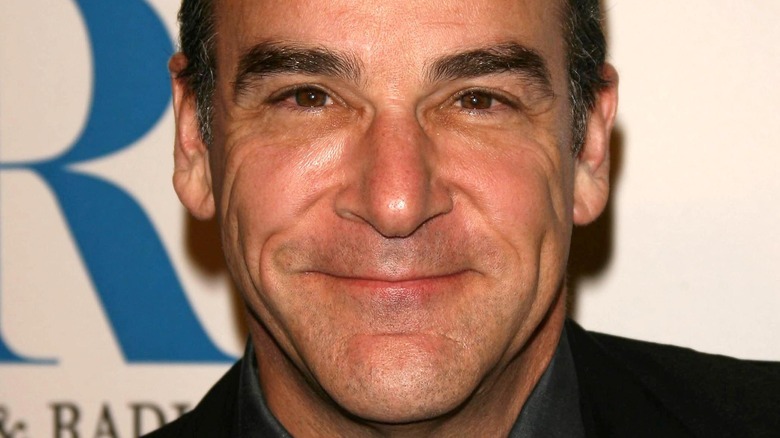 s_bukley/Shutterstock
Jason Gideon (Mandy Patinkin) was the first unit chief of the Behavioral Analysis Unit (BAU) in "Criminal Minds," and the series' first lead character. Gideon was an expert profiler whose past, including a nervous breakdown after a hostage situation went wrong, haunted him. Still, the profiler was close with many of his co-workers, including Dr. Spencer Reid (Matthew Gray Gubler) and Derek Morgan (Shemar Moore), and was dedicated to his job.
Unfortunately, Gideon departed the BAU in Season 3 after he loses faith in his abilities as an agent. This was because Patinkin himself decided to walk off of the show, later explaining to New York Magazine (via TV Guide) that the series' violent content was "very destructive to my soul and my personality."
The character of Gideon was tragically murdered off-screen by a serial killer during Season 10 of the show. However, "Criminal Minds: Evolution" pays tribute to him in the premiere episode.
Prentiss gives Rossi advice she received from Gideon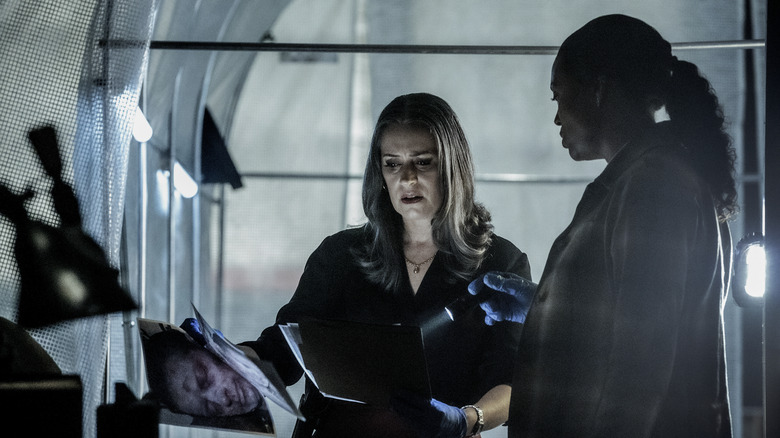 Michael Yarish /Paramount+
Spoilers follow for Criminal Minds: Evolution.
In the premiere episode of "Criminal Minds: Evolution," BAU chief David Rossi's (Joe Mantegna) wife Krystall (Gail O'Grady) is killed. Grief and anger start to consume Rossi. The veteran profiler is going down a dark path when Agent Prentiss (Paget Brewster) tries to talk him out of it.
Prentiss brings up Gideon, telling Rossi, "A long time ago, Gideon told me to make sure I didn't go quiet. Because it meant I stopped trusting my team." For Gideon, profilers had to work "between silence and rage" because of the job's bleak nature. But talking also means you aren't all alone with your problems.
Ironically, it's revealed that Rossi was the one who gave Gideon this advice many years ago. But he actually appreciates this reminder to communicate and share what he's going through with the other people in his life. Prentiss is also tacitly reminding Rossi about Gideon's eventual fate as well: he didn't talk about his doubt or pain, and it eventually left him alone.