Criminal Minds: Evolution Showrunner Is Preparing Fans Of The Original Show For Some Big Changes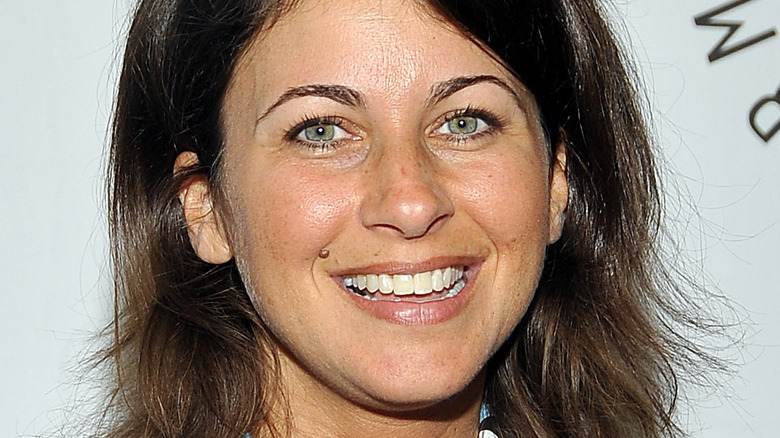 John M. Heller/Getty Images
With the premiere of season 16 of "Criminal Minds" fast approaching, the program's showrunner has been teasing what the new season is going to look like.
Season 16 will be unlike any other season in the show's history since it began in 2005. In fact, it's not even called "Criminal Minds" anymore. It's called "Criminal Minds: Evolution," and when it premieres on November 24, it will consist of ten episodes. It also won't be on CBS itself. Instead, it will be available on Paramount+. Despite being released on a streaming platform, new episodes will still be released on a weekly basis–except during the show's midseason hiatus, which will be from December 15 to January 12.
Like the name implies, "Criminal Minds: Evolution" has evolved beyond the original series. So, what will the revival look like? Recently, showrunner and executive producer Erica Messer spoke at the Television Critics Association 2022 virtual event and gave several hints of what to expect.
The new structure means more time to spend on one story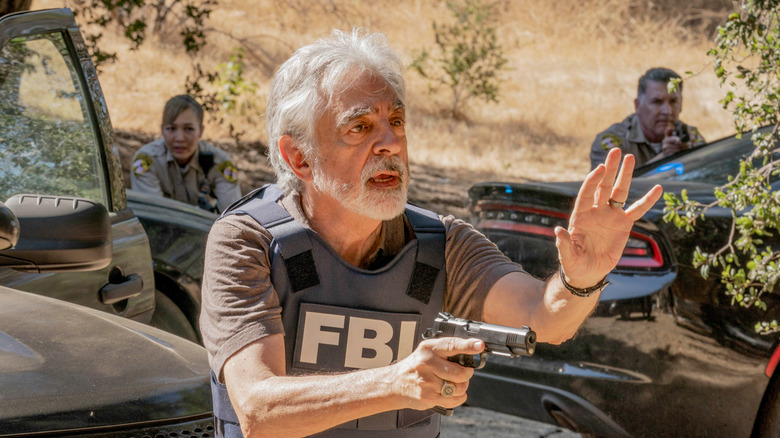 Paramount+
The biggest change is that "Criminal Minds: Evolution" will use a serialized storytelling structure. This means Season 16 will tell one overarching story, instead of the familiar "case of the week" format. Inspired by the recent COVID-19 pandemic, the story will be about an UnSub named Elias Volt ("Friday Night Lights" star Zach Gilford), who used the pandemic to build a network of serial killers, and then unleashes them on the world. While individual episodes will involve the BAU catching members of this serial killer network, the story overall will be about the hunt for Volt.
According to Messer, this new approach to storytelling offered new opportunities for the show's writers. "Getting to know an UnSub for 10 episodes is something we've never done before," she explained.
Messer added that the show's move to a streaming platform meant fewer content restrictions. While the show won't add more gratuitous violence, it will feature some coarse language–mainly from Rossi, naturally (via Alex Zalben on Twitter).
A quick refresher on where the main characters ended up
Paramount+
There will also be a time jump between the Season 15 finale and "Criminal Minds: Evolution." Time and the pandemic have affected all of the characters, and that will be apparent onscreen. "We wanted to honor this journey of grief that a lot of people have been through," Messer said (via Alex Zalben on Twitter).
Speaking of grief, that comment echoes a recent interview Messer gave to E! Online, in which she hinted at what's in store for the characters.
That grief will be felt by Rossi. "He's going through a big thing," Messer said. "So he's kind of in all five stages of grief when we meet him in the first two episodes. We will learn why by the end of the first hour." 
Rossi will also be replacing Prentiss (Paget Brewster) as the BAU chief. Prentiss isn't leaving the show, however. She's been promoted within the FBI.
Luke Alvez (Adam Rodriguez), JJ Jareau (A.J. Cook) and Tara Lewis (Aisha Tyler) all remain with the BAU. Penelope Garcia (Kirsten Vangsness) has a new job at an environment research firm, but will still be on the show (via Metacritic). Dr. Spencer Reid (Matthew Gray Gubler) and Derek Morgan (Shemar Moore) aren't part of the revival, but Messer said they haven't officially been written off. They're not "gone-gone" as she puts it.
All of that gives us a solid idea of what to expect from "Criminal Minds: Evolution." Now all that's left to do is wait.