What Is The Book Of Abramelin The Mage From Interview With The Vampire?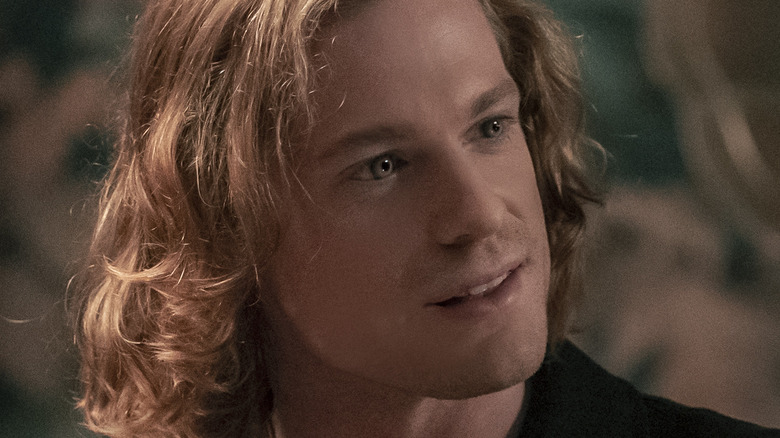 Alfonso Bresciani/AMC
"Interview With the Vampire" has emerged as one of the most exciting new shows of the fall season. Based on the Anne Rice series, "The Vampire Chronicles," the AMC horror drama follows the confessions of Louis de Pointe du Lac (Jacob Anderson) to modern-day journalist Daniel Molloy (Eric Bogosian) concerning his immortal life with devil-may-care playboy Lestat de Lioncourt (Sam Reid) and wolf in sheep's clothing Claudia (Bailey Bass).
While the new series has made its fair share of changes to the original story as written by Rice, that hasn't stopped critics from loving the fresh new take on the vampire mythos, which has received a near-perfect score on Rotten Tomatoes. Still, as much as "Interview With the Vampire" builds out its universe with the extra time allotted to it as an ongoing television series, the show is still filled with so many tiny details that some of them can easily be missed by viewers.
The book Lestat references in the season finale is real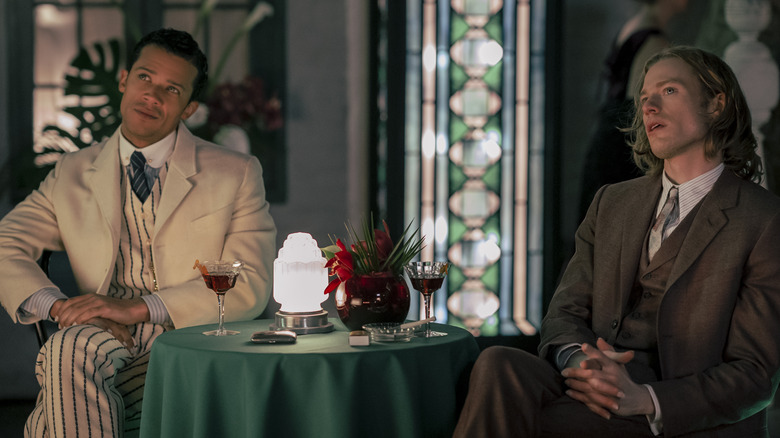 Alfonso Bresciani/AMC
When Lestat, Louis, and Claudia corral their victims from a Mardi Gras party into a room during the Season 1 finale where they purport to have hidden their secret, Lestat describes the fictional liquid as being the famed elixir of life which has oft been the goal of alchemists for hundreds of years. However, how he claims to have come into the knowledge of the concoction relates to a tome that he calls "The Book of Abramelin, the Mage."
As it turns out in this often fantastical take on "Interview With the Vampire," the book Lestat describes is based on a real piece of occult history. As described by Ultra Culture, "The Book of Abramelin, the Mage" contains information and rituals that are supposed to offer the user the ability to bind demons or make contact with angels, among many other magical teachings.
Of course, as with any supposedly magical tome, we obviously can't confirm or deny whether any of this actually works. Still, as the basis of a simple throwaway line in "Interview With the Vampire," the writers must be lauded for doing their research and finding an appropriate real-life book to cite for their characters' supposed magical knowledge — and even one that viewers in the real world can actually read today if they want to.