The Devastating Death Of Anne Rice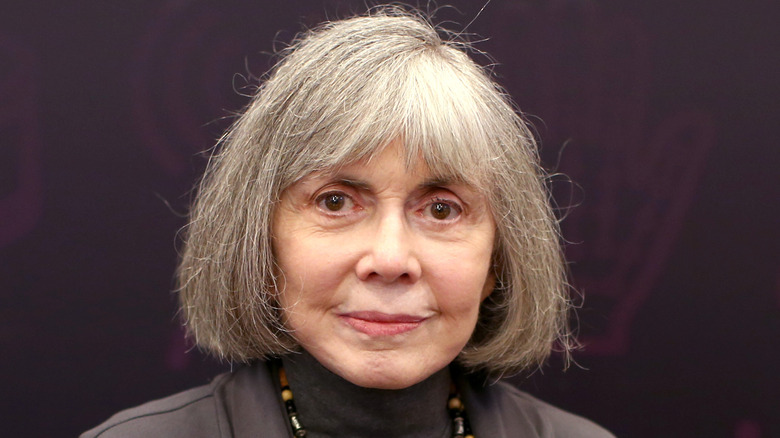 Joe Scarnici/Getty Images
Anne Rice, the author best known for her "The Vampire Chronicles" book series and, specifically, the 1976 novel "Interview with the Vampire," has died at age 80, per Variety. The outlet also shared an announcement from the author's son, Christopher Rice, who confirmed his mother's passing to the public on his Facebook and Twitter. 
In Christopher's post, he informed readers that Rice died "due to complications resulting from a stroke." The author's social media statement also told fans that Rice's death occurred almost exactly 19 years after the passing of her late husband, Stan Rice. After sharing intimate details of Rice's final hours, Christopher shared that his mother will be interred in a family mausoleum in New Orleans, the city where she was born, and which served as the colorful backdrop to "Interview."
Rice leaves behind a colossal body of work that has permanently impacted the landscape of contemporary literature. Primarily known for books that blend gothic horror, romance, and fantasy, her career spans nearly 50 years, and her oeuvre contains more than 30 novels. Among that collection of writing are books like "The Vampire Lestat," "Exit to Eden," and "The Queen of the Damned."
More than one of Anne Rice's works made it to the screen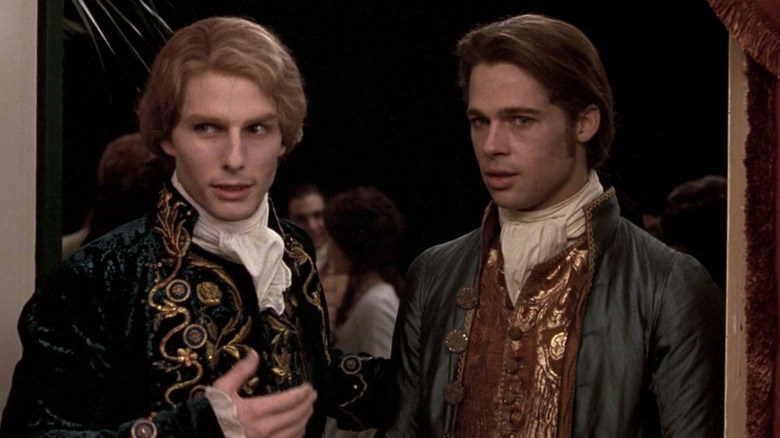 Warner Bros.
So vivid and complex were Anne Rice's novels that it should come as no surprise that more than one was tapped for a live-action film adaptation. The book "Interview with the Vampire" kicked off her career in the literary world, and it helped Rice achieve notoriety in larger pop culture circles when she penned the screenplay for a big-screen adaptation directed by Neil Jordan nearly 20 years later. Starring Brad Pitt as the eternally morose vampire Louis de Pointe du Lac, Tom Cruise as the rakish vampire Lestat, and Kirsten Dunst in a career-igniting role as young vampire Claudia, "Interview with the Vampire" landed in theaters in 1994. Although the film had a somewhat sluggish opening weekend, Box Office Mojo reminds us "Interview" went on to make $223.7 million worldwide.
1994 turned out to be a pivotal year in Rice's life, as it not only saw the release of "Interview" but also "Exit to Eden." Dealing in a much lighter and wittier tone than "Interview," "Exit to Eden" is another of Rice's novels she adapted for a feature-length film (via IMDb). The movie is directed by Garry Marshall and stars Rosie O'Donnell and Dan Aykroyd. Then, in 2002, her book "The Queen of the Damned" — the third entry in "The Vampire Chronicles" series — made its way to the big screen. Featuring Aaliyah's final acting role, the film reintroduces Lestat to audiences, this time played by Stuart Townsend (via IMDb).
Interest in seeing Rice's works come to life on screens of all sizes is ongoing. At the time of writing, AMC has given a series order for a television adaptation of "Live of Mayfair Witches" (via The Hollywood Reporter). The news arrives only a few months after we learned the network had cast Sam Reid as Lestat for its new adaptation of "Interview with the Vampire."