John Krasinski Is To Thank For Christian Slater's Cameo On The Office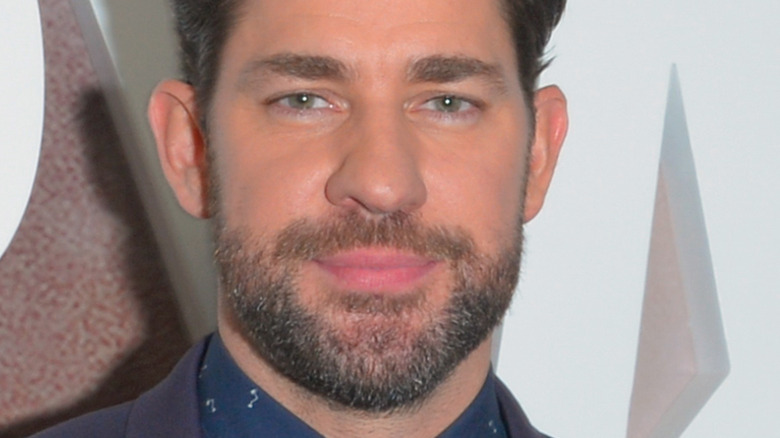 Ron Adar/Shutterstock
We may receive a commission on purchases made from links.
"The Office" continues to reign in popularity long after its end on NBC in 2013. The five-time Primetime Emmy award-winning series (via Emmys) moved from a long stint on Netflix to Peacock. According to Forbes, "The Office" was 9.2% of all streaming on Peacock in January and February last year. This could be partly due to loud and animated characters like Michael Scott (Steve Carell) and Dwight Schrute (Rainn Wilson). However, Jim Halpert (John Krasinski) and Pam Beesly (Jenna Fischer) provide a very grounded and endearing love story throughout the show. Jim and Pam are essentially the characters that 'are' the audience, the relatively sensible people who witness all of the craziness at Dunder Mifflin.
Over the years, we've seen just how crucial of a role Krasinski played in the series behind the camera after getting his big break as Jim. This continued especially after Carell's exit as Michael Scott during Season 7. For example, it was revealed in the book, "Welcome to Dunder Mifflin: The Ultimate Oral History of The Office," that he once saved Jim from being ruined on "The Office" by standing up to producer Greg Daniels about Jim not cheating on Pam with Cathy Simms (Lindsey Broad) during the Florida trip to Sabre headquarters.
As fans of "The Office" know, Sabre was introduced in 2010 as Dunder Mifflin's new owner courtesy of a brief video introduction that featured actor Christian Slater. Krasinski had a gripping hand in that as well.
John Krasinski specifically called for Christian Slater to cameo in The Office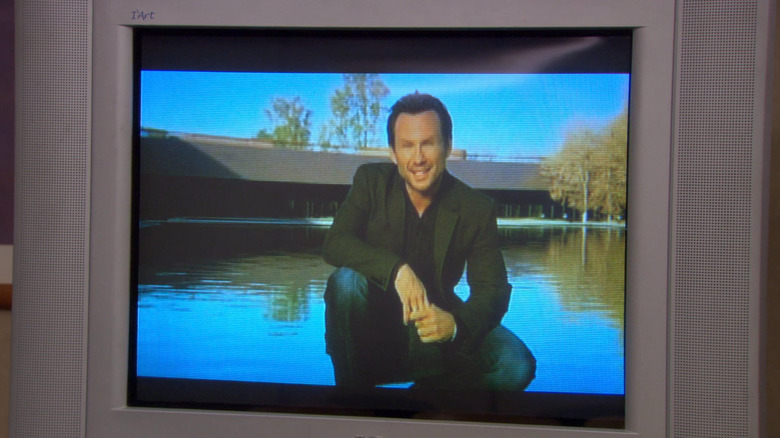 NBC/Peacock
According to an interview that Christian Slater had with Entertainment Weekly back in 2010, fans of "The Office" can thank John Krasinski for Slater's cameo in the show. Slater notably appears in Season 6, Episode 15, titled "Sabre." It is the introduction of Dunder Mifflin's new owner to the office. CEO of Sabre, Jo Benett (Kathy Bates), has a cheesy introduction video featuring none other than Christian Slater as himself. According to Slater, Krasinski took the time to call his agent and ask if he'd appear as a favor. "He called my agent and was wondering if I'd be available to do this fantastic PSA [on Sabre, the company that bought Dunder Mifflin], and somehow we worked it out with the schedule. It was kind of incredible," Slater said.
"John Krasinski directed the episode, and he and I sort of know each other from different types of events, and he's a really nice dude," he continued. This was Krasinski's directorial debut. He would go on to direct two more episodes in the series before getting considerable notice for "A Quiet Place" and "A Quiet Place: Part II" (via IMDb). Not only that, but Krasinski would go on to become a producer on "The Office" for over 23 episodes from 2012 to 2013. Currently, Ryan Reynolds and John Krasinski are teaming up for a new film, "Imaginary Friends" (via Twitter).