Jamie Lee Curtis Calls New Halloween Film 'Astoundingly Scary'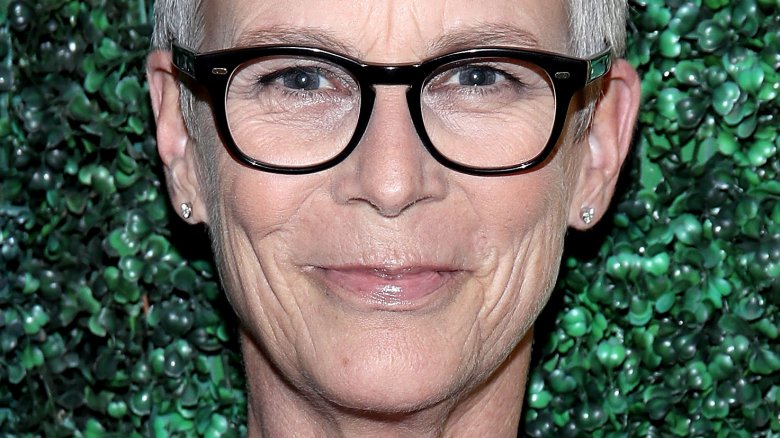 Getty Images
Halloween is coming back with a fierceness. 
Jamie Lee Curtis took to Twitter (and later Instagram) on Friday to update fans on how things are going behind the scenes of the new Halloween movie, written by Danny McBride and directed by David Gordon Green. The actress, who reprises her iconic role as Michael Myers' sister Laurie Strode, teased that the upcoming film is "astonishingly scary" and "terrifying."
Curtis posted a snap of herself alongside her on-screen daughter and granddaughter, Ant-Man actress Judy Greer as Karen Strode and Orange Is the New Black standout Andi Matichak as Allyson Strode, respectively. All three women are sporting the same striped shirt in the photo, which Curtis captioned on Twitter, "Three generations of strong, striped Strode women. Wrapping up this astonishingly scary revisit to Haddonfield."
The actress then headed to Instagram, where she shared the same photo with a slightly different description: "Wrapping things up here in Haddonfield. Three generations of strong, striped Strode women. These two, Judy Greer and Andi Matichak, brought it ALL to their work on this terrifying revisit of [Halloween]." 
Take a look at the pic below.
Original Halloween director John Carpenter, who released the seminal slasher back in 1978, is attached to the new iteration as an executive producer and a creative consultant. When word first got out that a Halloween reboot was in the works from writer McBride and filmmaker Gordon Green, Carpenter expressed excitement about the project and praised the pair for their vision. "David and Danny both came to my office recently with Jason Blum [of Blumhouse] and shared their vision for the new movie and, wow," wrote Carpenter on Facebook. "They get it. I think you're gonna dig it. They blew me away. I might even do the music. Maybe. It could be kind of cool."
Exact plot details are being kept under wraps for now, but we do know that the new Halloween will "bring back the creep factor" of Carpenter's 1978 entry. McBride explained, "The original is all about tension. Laurie Strode doesn't even know that Michael Myers exists until the last minutes of the movie. So much of it you're in anticipation of what's going to happen and the dread that Carpenter spins so effortlessly in that film ... I think we were really trying to get it back to that. We're trying to mine that dread. Mine that tension and not just go for gore and ultra-violence that you see some horror movies lean on."
Carpenter himself stated that the forthcoming film will also ignore all the Halloween sequels. "It's almost an alternative reality," Carpenter said. "It picks up after the first one and it pretends that none of the others were made. It's gonna be fun. There's a really talented director and it was well-written. I'm impressed."
Fans can find out just how terrifying the new Halloween will be when it arrives on October 19.